Sustainability Partner – LM Wind Power
Powering a cleaner world with green blades
LM Wind Power, a GE Renewable Energy Business, is a world leading designer and manufacturer of rotor blades for wind turbines, with a global manufacturing footprint. We have produced more than 241,000 blades since 1978, corresponding to more than 121 GW installed capacity and global savings of 251 million metric tons of CO2 annually.
We are proud to say that we are Wind Europe's Sustainability Partner at Electric City 2021. Partnership is essential to achieve true sustainability in the wind power industry. As our industry grows and technology advances to enable the transition to a cleaner energy system, we face a common challenge: how can we grow in a sustainable way, managing limited resources and avoiding impacts on the environment and communities? We're ready to take on those tough questions together at Electric City 2021!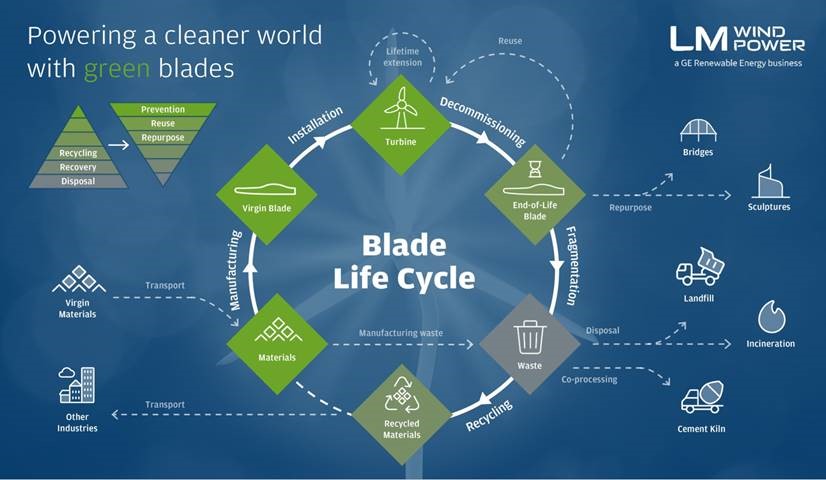 ---
Find us at these sessions
Tuesday, 23 November
14:00 - 15:00
Auditorium A12
Offshore wind
Onshore wind
No sessions available.
Wednesday, 24 November
No sessions available.
Thursday, 25 November
09:15 - 10:30
Auditorium A15
Electrification and system integration
Offshore wind
Onshore wind
No sessions available.