WindEurope Annual Event 2022 in Bilbao
Thank you to all who participated!
Thank you to the 9,800+ participants, 334 exhibitors and 250+ speakers who contributed to the great success of the event.
Relive the highlights
Join the WindEurope Annual Event 2022 in Bilbao – we're expecting
News & updates
14 Feb, 11:30
See the latest health and safety updates. Currently there are no restrictions on receptions and catering services.
08 Feb, 14:00
The programme overview is now live. Check out the sessions and topics and start planning your agenda!
28 Jan, 18:00
The marketing toolkit is ready. Download logos, banners and more and share the event on your communication channels. Don't forget the hashtag (#WindEurope2022) and tag us in the posts! (@WindEurope).
21 Jan, 09:00
Registration is now open! We are looking forward to seeing you in Bilbao this April.
19 Jan, 10:00
Conference programme overview will be ready in the following weeks. Watch this space!
18 Jan, 14:00
The exhibition is selling fast but great locations are still available. Check out the floorplan and book your stand now.
Health & Safety
We will once again put in place a set of measures to deliver a safe and secure event. We've conducted a detailed event risk assessment and put together a set of measures and recommendations aimed at creating a successful business event while maintaining the highest levels of safety and comfort.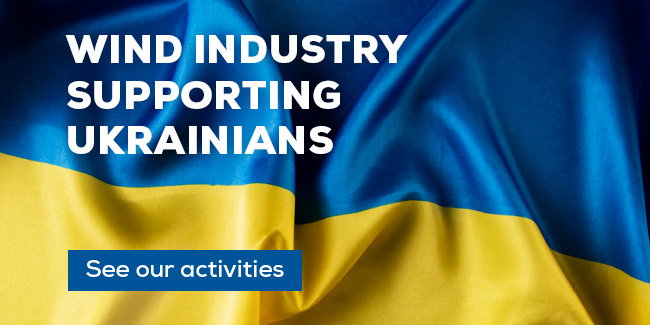 Subscribe to our newsletter to stay updated