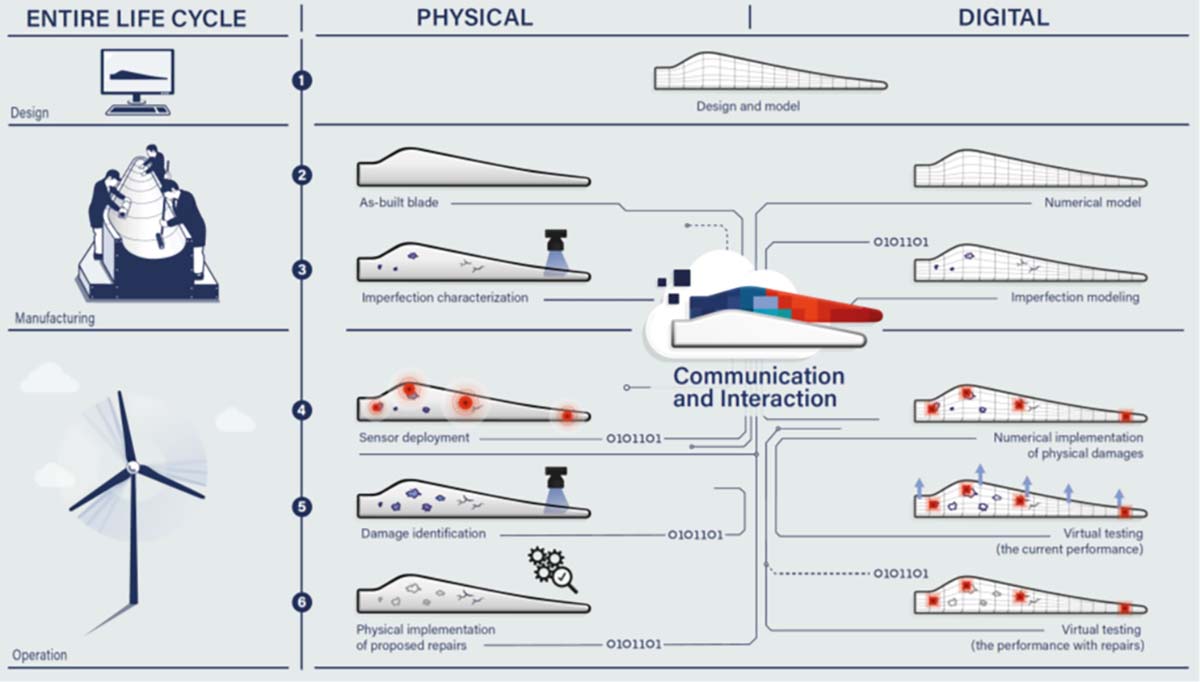 Executable digital twin of a wind turbine blade is on display at Electric City!
Where: Vestas Stand D-F30 in Hall D, and Shell Stand C3-B49 in Hall C3.
Have you ever made a wind turbine blade swing from side to side? Come and interact with a 12.6 meter wind turbine blade and make it swing and experience how a digital twin or the blade respond in the same way as the physical blade.
Thanks to DTU Wind Energy and Siemens Industry Software, you will be able to experience how a digital twin of a wind turbine blade works.
CEKO sensors will also demonstrate their optical MEMS sensors for wind turbine blades and high voltage assets. The microchip sensors are metal-free, immune to lightning strikes and enables predictive maintenance and production optimization in harsh environments.
This stand shows initial results from the ongoing project ReliaBlade supported by EUDP (Energy Technology Development and Demonstration Program) from the Danish Energy Agency and also supported by the German Federal Ministry for Economic Affairs and Energy.
The Danish-German joint research project ReliaBlade develops and demonstrates techniques to create Digital Twins for wind turbine blades with their unique defects and imperfections. The digital twin can track not only the current state of the blade but also be used to predict the future state – as damages initiate and grow through its entire life cycle.