The future of energy islands in the decarbonisation of society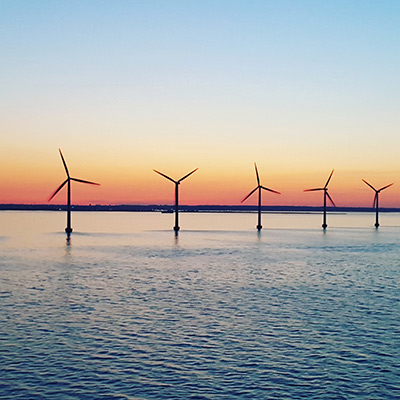 When: 24 November, 15:00–17:00
Where: Meeting room 181, Level 1
The North Sea energy island will connect and distribute power from the surrounding offshore wind farms. The island will have a minimum capacity of 3 GW offshore wind, with potential for expansion to 10 GW.
In the Baltic Sea, the electro technical equipment will be placed on the island of Bornholm, where electricity from offshore wind farms will be routed to electricity grids on Zealand and neighboring countries. The offshore wind farms will have a capacity of 2GW.
This seminar will discuss the perspectives and opportunities also in an international context.
14.45-15.00
Registration
15.00-15.10
Opening Remarks
by Steen Hommel, Director, Danish Export Council
15.10-15.35
Energy Islands – Perspectives and Challenges
by Kristoffer Böttzau, Director, Danish Energy Agency
15.35-16.00
Energy Islands – TSO collaboration
by Hanne Storm Edlefsen, Vice President Energy Islands, Energinet
16.00-16.20

PtX and Energy Islands – Possibilities for Innovation?
by Tejs Laustsen Jensen, CEO, Hydrogen Denmark

16.25-16.40

Wind Power and Energy islands – what are the perspectives?      
by Jan Hylleberg, CEO, Wind Denmark

16.40-17.00
Concluding remarks and networking