Wind energy, defence and aviation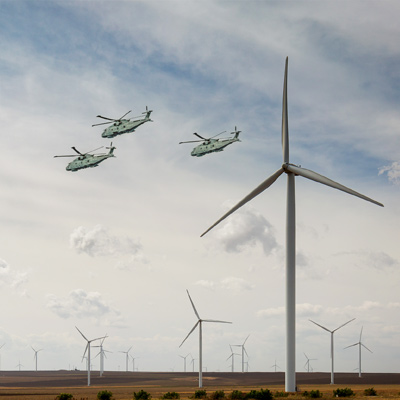 When: Thursday 25 November, 09.30-16.30
Where: Meeting room 5, Level 1
See the agenda
On Thursday 25 November 2021 WindEurope will host the "Wind Energy, Defence and Aviation" event, taking place at our annual event "Electric City" (23 – 25 November 2021, Copenhagen).
The aim is to engage industry, governments, and other policymakers to share experience and good practices on the co-existence of defence, civil aviation, and the wind energy sector.
Through this event, we would like to showcase how leadership and collaboration can help us overcome challenges to co-existence at a national and international level.
We will look at how to share space, assets, and operations, and we will discuss strategies to foster collaboration between wind energy, defence, and aviation stakeholders.
We are inviting representatives from the wind industry and national and international bodies, consisting of Civil Aviation Authorities, National Air Traffic Service Providers, Ministries of Defence, and Met Offices from across Europe.
We believe that your expertise would greatly contribute to the discussion and we would very much welcome your participation.