14 September 2017
WindEurope CEO Giles Dickson addresses offshore wind trends with Belgian Industry association Agoria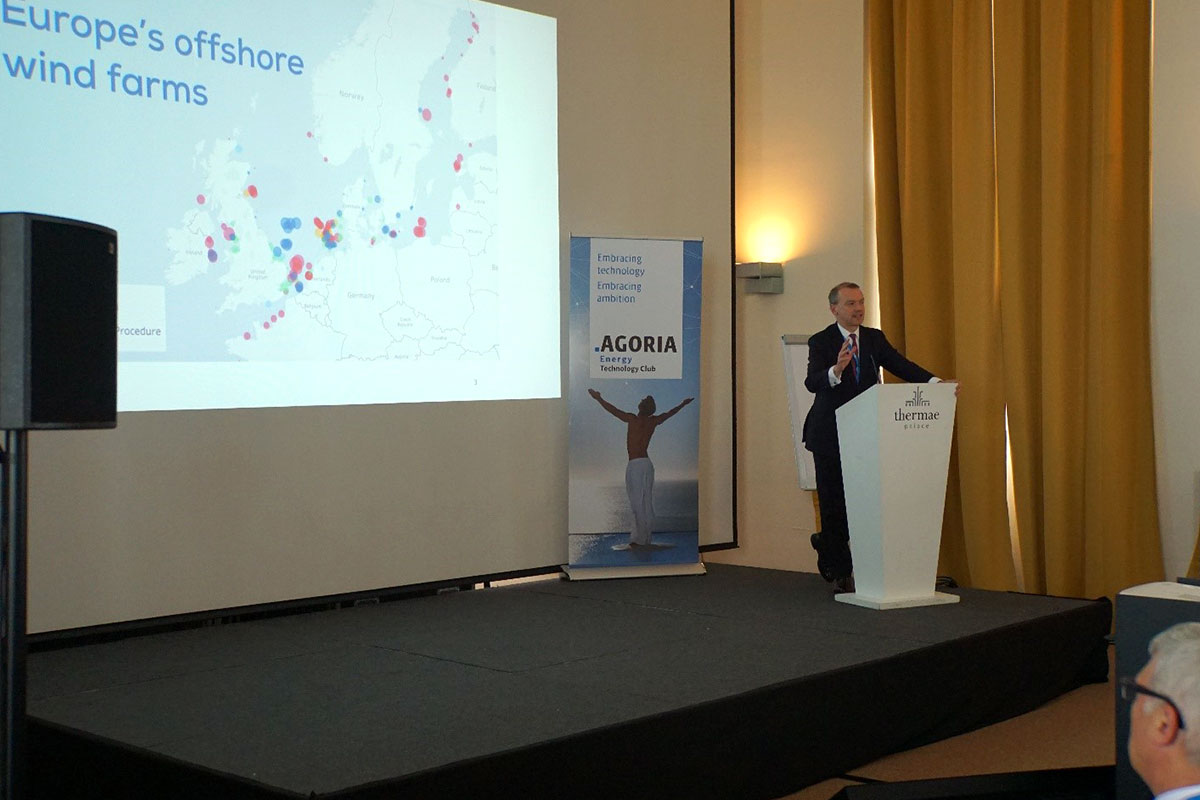 WindEurope CEO Giles Dickson addressed an audience of high-level representatives from the industry and governments. Dickson gave a global overview of the current market data and the outlook of offshore wind, showing how far this sector has come and what steps will be necessary to ensure its future flourishing.
Speaking after Stuart Broadley, CEO of the Energy Industries Council (EIC), Dickson began his speech by highlighting the current state of the industry and stressed the fact that offshore wind is now an international market, including 11 EU Member States, among which Belgium is in the top five, with 877 MW of installed capacity. The sector is expected to grow from 14 GW at the end of June 2017 to 24 GW in 2020, providing a large and long-term market potential in Europe. The results of the latest UK Contract for Differences (CfD) auction have highlighted the recent drastic cost reductions witnessed in the sector.
Dickson noted that securing more volumes and defining the post-2020 pipeline are the two main challenges that the industry is facing. To sustain cost reductions, the industry needs to be able to plan ahead, especially for the post-2020 period. Dickson stressed that 4 GW per year in Europe is the minimum required for offshore to be a sustainable industry, while a minimum of 6-7 GW per year will be essential if offshore is to remain at the forefront globally. If such targets are to be met, further cost reductions and carbon emission savings will be possible.
The development of larger turbines, the economy of scale and opening up the sea, by breaking the ice barrier and facilitating the development of floating offshore wind, are going to be crucial factors to face those challenges. Dickson pointed the positive examples of the world's first floating wind farm in Scotland (Hywind Scotland, Statoil) and the first offshore wind farm designed for icy conditions in Finland (Tahkoluoto), commissioned in July 2017.
Dickson concluded by emphasizing the crucial role the ports will play in delivering affordable offshore wind in the future.