Wind delivers the energy society wants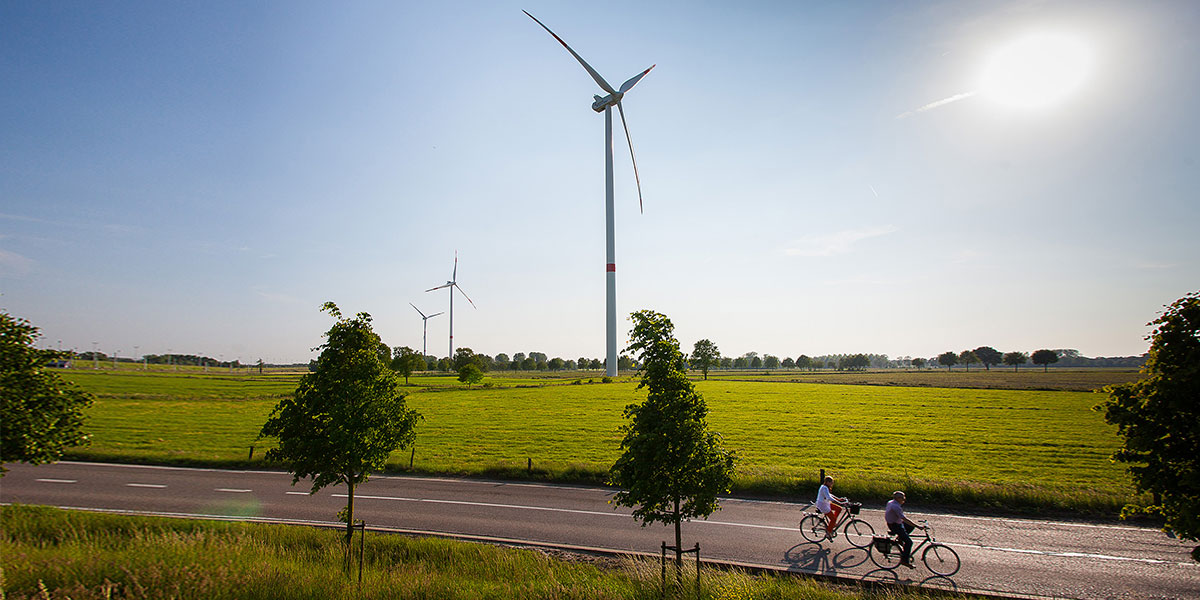 European citizens and businesses want reliable, affordable and clean energy. They don't want to have to pay too much for it. They want stable supplies. They'd like their energy to be as green and sourced as locally as possible.
Governments want to help deliver this for their citizens and businesses. It will boost industrial competitiveness, attract investments, maximise disposable income, reduce import bills and ensure the long-term sustainability of the economy. It's central to prosperity.
Wind energy can make a major contribution to all of this. Onshore wind is already the cheapest form of new power generation. Offshore wind is not far behind: its costs have fallen by over fifty per cent in the last few years alone. Once built, wind farms provide zero-marginal cost energy and help minimise power bills.
Wind is an increasingly stable form of power supply. New onshore wind farms now operate at up to 35% capacity and new offshore wind farms on average at nearly 50%.
Integrating variable wind in the energy system is getting cheaper and easier with advances in technology. Wind turbines are increasingly flexible: able to operate at lower wind speeds and to be more aligned with demand. They can also help control frequency and voltage in the grid.
Digitalisation is optimising the output of wind energy and improving the design of turbines and wind farms. It's making it easier to maintain equipment and extend its lifetime.
Wind is a local energy resource. It reduces Europe's fossil fuel imports (by €5bn in 2016) and exposure to volatile fossil prices.
Wind is zero-carbon electricity. It avoided 166m tonnes of CO2 emissions in Europe in 2016.
Wind gives Europeans wider social and economic benefits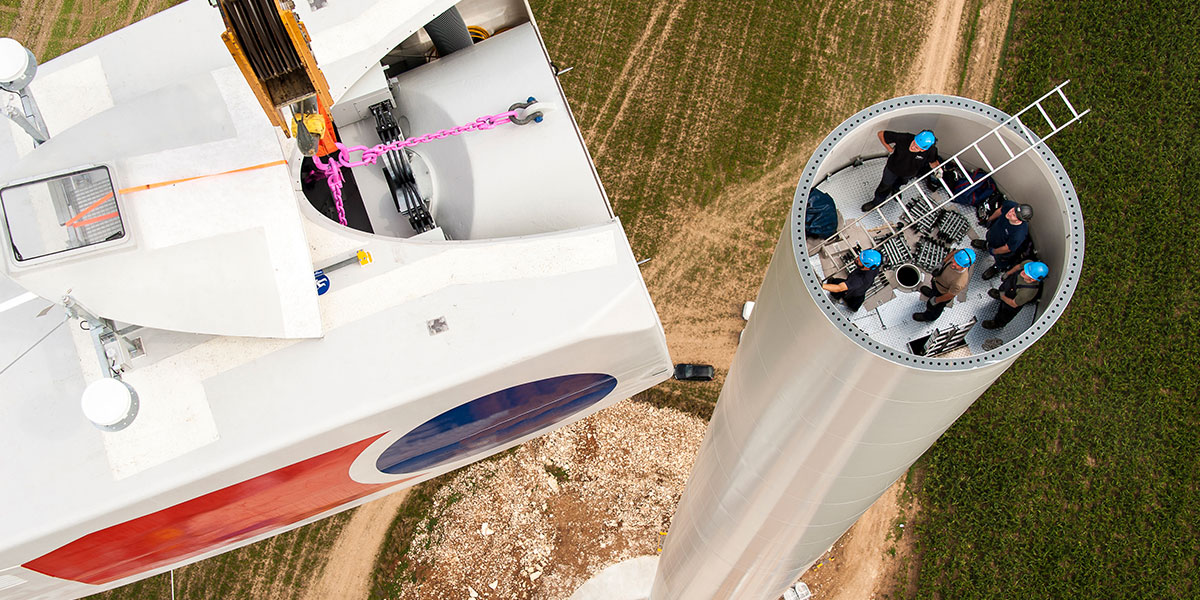 Wind energy is a key part of Europe's industrial base. The business of producing, installing and operating wind turbines supports over 260,000 quality high-skilled jobs and generates €60bn pa turnover. The European wind industry has a 40% share of all the turbines sold globally and exports €8bn pa in technology and services.
The wind industry draws on a genuinely European supply chain. Components are manufactured all over Europe including in economically deprived regions and in places with little wind energy of their own.
Wind farms bring direct economic benefits to the places where they're located. They provide jobs and investments in local communities. Collective ownership models help share revenues locally and give citizens a stake in their energy supply.
Pension funds and insurance companies are investing in wind farms. Wind is contributing to the stable incomes of Europe's pensioners, providing returns on our savings and supporting the wider stability of the economy.
Wind energy allows commercial and industrial consumers to lock in their energy costs at affordable levels. The growth of corporate renewable PPAs illustrates this. Companies in ICT, food & drink, and energy-intensive sectors such as chemicals are now sourcing power directly from wind farms on long-term supply agreements.
Wind today and wind tomorrow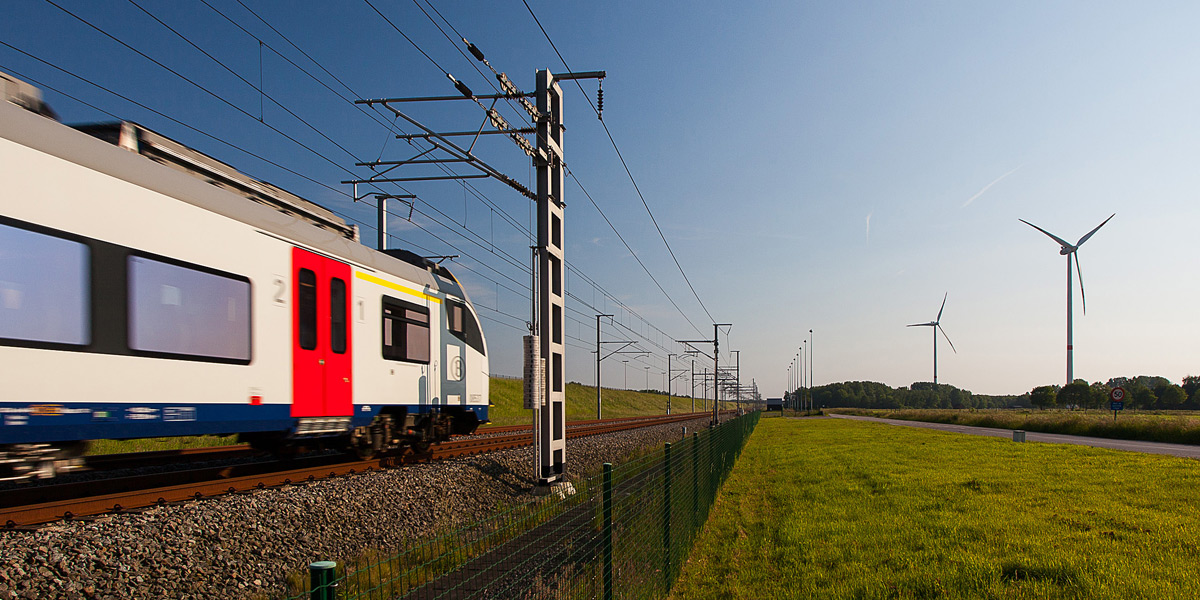 Wind now meets 11% of the EU's power demand and much more in many countries: Denmark 37%; Ireland 27%; Portugal 25%; Spain 19%; Germany 16%.
The IEA expects wind to become the no. 1 source of power in Europe soon after 2030. It could meet nearly 30% of Europe's power demand by 2030.
But this will require (a) the right policies; (b) further transformation of the energy system; (c) technology development; and (d) progress on the electrification of transport and heating. It also requires significant investment in the lifetime extension and repowering of existing wind farms. Nearly half of Europe's existing wind farms will reach the end of their normal operational life by 2030.

The right policies will help make investments happen, notably by reducing capital costs:

Clear ambition on the volumes of wind energy that governments want, both onshore and offshore;
Stable regulatory frameworks to support that ambition, with clear long-term visibility on e.g. future auctions;
The prospect of stable revenues for those investing in wind, including via well-designed auctions such as a 2-way Contract for Difference;
Clear and simple rules on planning and permitting; minimal restrictions from e.g. distance, tip height and radar rules;
Robust CO2 prices driven by a reformed ETS and relevant national measures.

Transformation of the energy system to make the market fit for variable renewables:

More intraday trading; balancing over wide areas; rewards for flexible generation and demand; and phasing out inefficient and inflexible capacity;
Market rules that empower industrial and individual consumers to exploit the economic benefits of clean energy, including via corporate renewable PPAs;
Expanding and modernising transmission and distribution networks including via interconnectors, and tackling short-term bottlenecks.

Technology development:

Continued investment in research and innovation to reduce costs, improve system integration and sustain the manufacturing base;
Expansion of floating offshore wind to allow Europe to tap into massive offshore resources.

Electrification:

Renewables are only 18% of heating and 6% of transport today. Renewables-based electrification of heating and transport will drive their decarbonisation, energy efficiency and unlock the benefits of "sector integration" e.g. using EV batteries as storage;
Key priorities are incentivising the uptake of renewables-powered vehicles, accelerating the deployment of charging infrastructure and incentivising investment in heat-pumps.

If all this happens, wind could then support 569,000 jobs in 2030 and generate €90bn to the EU's GDP. And European citizens and businesses would receive the energy they want, when they want it and at the price they want to pay.