27 March 2019
Final call for WindEurope 2019 in Bilbao: your last week to register online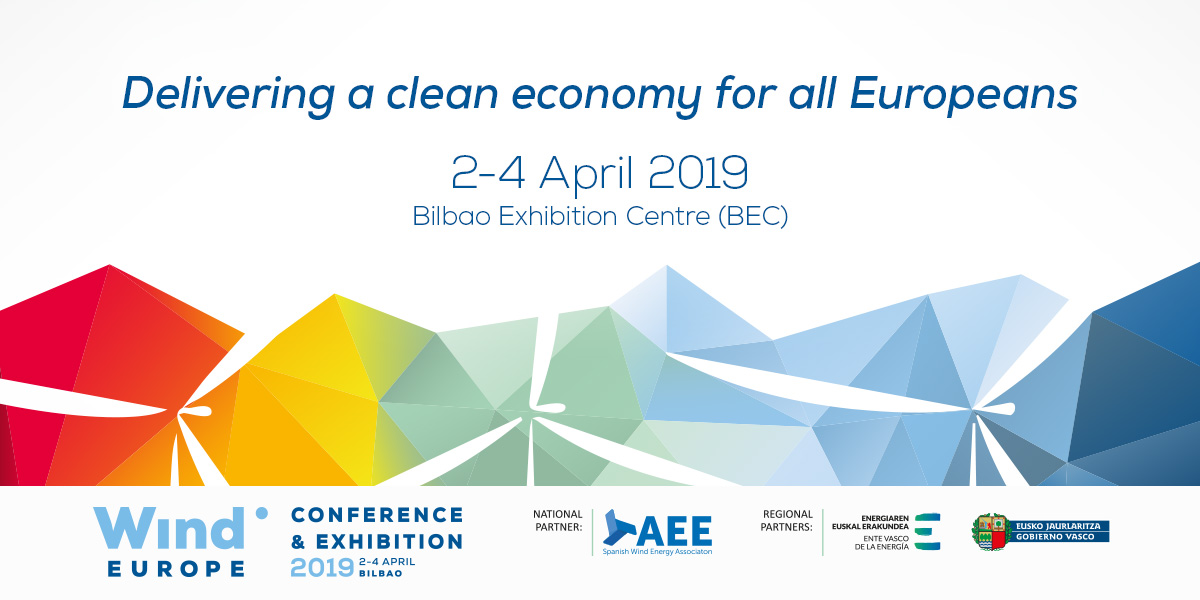 We're almost there: the WindEurope 2019 Conference & Exhibition kicks off next week on 2 April. The exhibition space has completely sold out and several networking events are already at full capacity. With the wind industry already forecasted to be Europe's leading source of power generation by 2027, all eyes will be on Bilbao next week.
Describing the event, WindEurope CEO Giles Dickson says "This event is all about people. Firstly, it's about the people who work in our industry: are there enough of them, are the right skills out there, how can we best support what we hope will be a growing workforce? Secondly, it's about the broader public: the relationship between citizens of Europe and wind energy. We'll be looking at how to maintain people's continued support for the expansion of wind and showing how wind benefits local communities."
You already know about the 8,000 participants, 300 exhibitors, and 30 conference sessions… about the 155 speakers, including 5 Government Ministers, leading CEOs and experts from the worlds of technology, policy and finance. And you know we couldn't have chosen a better venue, given how the Spanish wind market is booming right now. But do you know that online registration closes at the end of this week? Be sure to register without delay to avoid missing out on the following special features in Bilbao:
Guided site tours on 1 April
Take this opportunity to see some of Bilbao's most exciting wind energy sites.
An ideal opportunity to see, first-hand, some of the sites where the energy transition is becoming a practical reality.
Tour 1 (Port of Bilbao + Haizea Wind + Siemens Gamesa)
Tour 2 (Tecnalia + Ormazabal)
Tour 3 (Windbox + Tekniker + Alerion)
---
Thought Leaders Forum on 2-4 April
Where industry leaders, start-ups and policymakers take part in a series of short talks, discussions, interviews and panels in the exhibition hall.
---
Skills Workshop on 4 April
A one-day workshop on how to plug the skills gap in the wind industry.
---