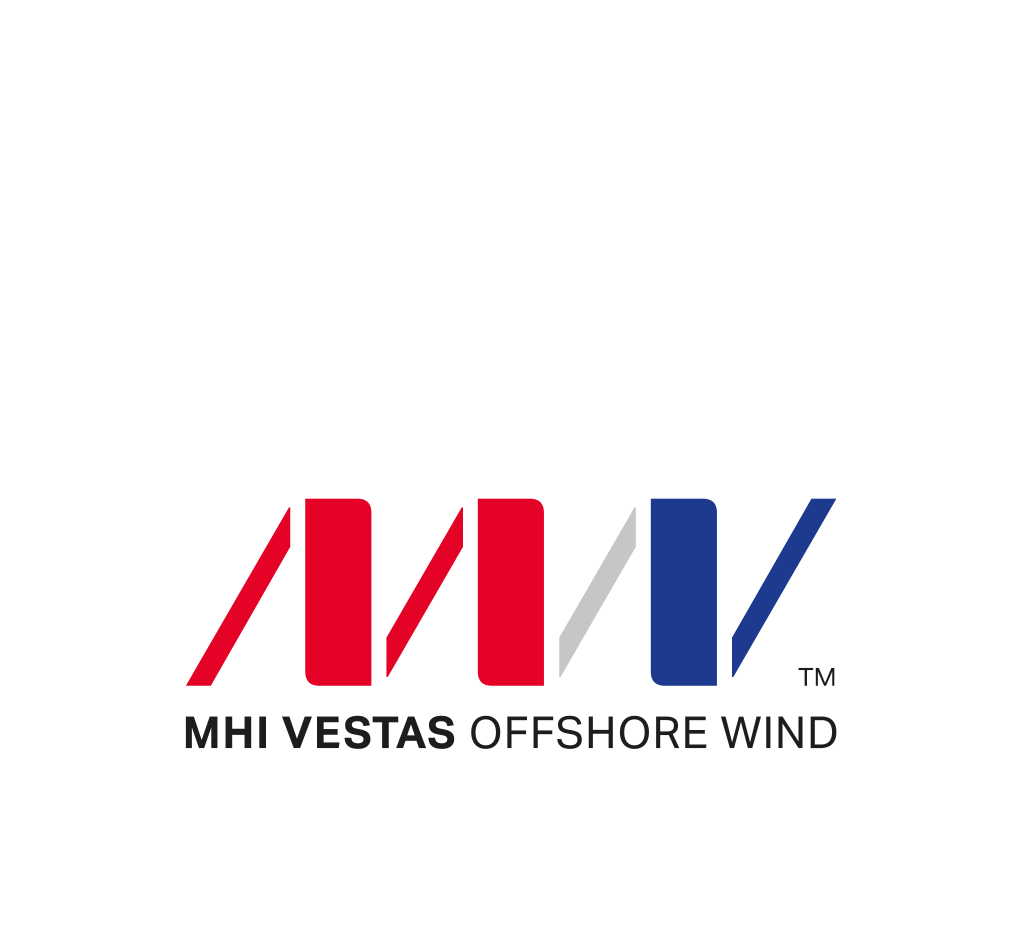 WindEurope 2019 welcomes a new exciting feature:
the Thought Leaders Forum.
Where: Hall 1
When:
Tue 2 April, 11:00-17:00
Wed 3 April, 9:30-16:30
Thu 4 April, 9:45-15:45
Every 30 mins
Brought to you by MHI Vestas and located in the exhibition area, it will create a bridge to the conference and offer exhibition visitors the possibility to listen to industry leaders, startups and policymakers about the future of technology, markets and the great transformations at work through the energy transition.
Over the three days of the event, through a series of short talks, discussions, interviews and panels, we will cover the challenges of the energy transition, the role of offshore wind in accelerating the decarbonisation of Europe's economies, innovative advances in wind-based electrification, turbine and offshore technology, resource assessment, system integration and sustainability, as well as finance and global markets.
11:00
Introduction
Stewart Mullin, Director of Public Affairs, Communications and Marketing, MHI Vestas Offshore Wind
11:05
Offshore wind as an enabler of delivering the energy transition for all Europeans
Philippe Kavafyan CEO, MHI Vestas Offshore Wind
11:30
Facilitating the integration of offshore wind: storage solutions

Connecting floating wind to storage: the BATWIND project
Sebastian Bringsværd, Head of Hywind Development in New Energy Solutions, Equinor

Increasing the Value of Offshore Wind by Integrating On-board Energy Storage
Dr Daniel Buhagiar, Senior Research Engineer, FLASC / University of Malta
See presentation

12:00
Smart turbines in a connected environment
Enabling large-scale low CoE offshore wind grid integration
Tusitha Abeyasekera, MHI Vestas
12:30
Taking offshore wind to the next level
Interview with:
Christina Aabo, Director R&D Wind Power, Ørsted
conducted by David Weston, News Editor, Windpower Monthly
See presentation
13:00
Wind goes digital
Working together on the digital transformation of wind
Vasiliki Klonari, Senior system integration & digitalisation analyst, WindEurope
See presentation
13:30
Hydrogen: a natural companion for offshore wind?

Denis Thomas, EU regulatory affairs & business development manager renewable hydrogen, Hydrogenics
See presentation
14:00
Electrification of industrial processes: what role for offshore wind?
Decarbonising offshore oil and gas operations with floating offshore wind
Sebastian Bringsværd, Head of Hywind Development in New Energy Solutions, Equinor
14:30
Offshore wind powering future mobility
Electrification of transport: new demand for wind and renewables
Jochen Kreusel, Market Innovation Manager, Power Grids Division, ABB
See presentation
15:00
Keeping your offshore wind farms secure
Cyber Security – Key Tests
Steve Ross, Data and Digital – Business Lead, ORE Catapult
See presentation
15:30
Automating offshore wind farm inspections
Using autonomous drones to inspect turbines
André Moura, Founder and CEO, ProDrone
16:00
Using Artificial Intelligence to improve operations
An AI approach to control and monitor wind farm assets using satellite images
Enrique Iriarte, Acciona Energia
Eduardo Cuesta, Data Scientist, Pervasive Technologies
See presentation

16:30
Using Advanced Analytics to improve Asset Management
From Data to Action: Advanced Analytics Applied to Asset Management
Dave Roberts, Power Factor
9:30
Conference debrief: highlights of 2 April
Stewart Mullin, Director of Public Affairs, Communications and Marketing, MHI Vestas Offshore Wind
Pierre Tardieu, Chief Policy Officer, WindEurope
10:00
Europe's offshore wind potential
400GW of offshore wind by 2050: are we on track?
Giles Hundleby, Director, BVG Associates
10:30
The role of ports in the expansion of offshore wind
The role of ports in the expansion of offshore wind
Jesper Bank, CCO, Port of Esbjerg
11:00
Innovation in subsea cables
Interview with:
Raul Gil, VP Submarine Business Unit, Prysmian Group
conducted by Shaun Campbell, Editor, Windpower Monthly
11:30
Floating wind solutions
Perspectives for floating offshore wind
João Metelo, CEO, Principle Power
See presentation
12:00
Multi-use of offshore wind farms
Pilot projects on multiuse of offshore wind farms
Mattia Cecchinato, Offshore and Sustainability analyst, WindEurope
See presentation
12:30
Developments in offshore wind foundations
Serial fabrication – Large Scale Floating Wind Farms
Antonio Sánchez Pérez, Offshore Wind Programme Manager, NAVANTIA
See presentation
13:00
Prespectives on offshore wind
Interview with
Henrik Stiesdal
conducted by Darius Snieckus, Editor in Chief, REcharge
13:30
Meshed offshore grids
Update on the PROMOTioN project
Nicolaos Cutululis Professor, DTU Wind Energy
See presentation
14:00
Artificial Islands connecting offshore wind farms

Javier Abanades, Head of Hydrodynamic Modelling, Wind Energy Division, TYPSA
See presentation
15:00
Local acceptance
Co-creation as basic principle for creating local acceptance
Ruth Schmitt, Head of the Institute for Humanities and Social Sciences, FHNW
Ursula Dubois, Head, Sociolutions GmbH
See presentation
15:30
Wind Resource Assessment
The New European Wind Atlas: how it will impact wind resource assessments in the future
Jakob Mann, Professor, DTU Wind Energy

16:00
Sustainability
Decommissioning: challenges and solutions
Lida Barekzai, Project Manager,Veolia Environmental Services Germany
See presentation

16:30
Closing session
Recap of the day
Monica Lambert, WindEurope

9:45
Conference debrief: highlights of 3 April
MHI Vestas
10:15
Financing the energy transition
Interview with:
David Gonzalez, Senior Energy Engineer, European Investment Bank
conducted by Iván Pineda, Director of Public Affairs, WindEurope
10:45
The Clean Energy Package and impacts on energy trading

Viviana Ciancibello, Senior Business Developer, EEX
See presentation
11:15
Global offshore wind markets: Asia
Interview with:
Lars Hammershøj, Chief Strategy Officer, K2 Management
conducted by Bernd Radowitz, Editor Europe, REcharge
11:45
Auctions: finding the right design
The impact of auction design: findings from the AURES II project
Lena Kitzing, Senior Researcher, DTU Wind Energy
12:15
The UK offshore wind market
Brexit: perceptions from continental investors on the UK market
Marcel Janssen, Partner, Dentons
See presentation
12:45
Global offshore wind markets: North America

Shashi Barla, Principal Analyst, Global Wind Supply Chain & Technology, Wood McKenzie
See presentation
13:15
Financing Floating Wind
Closing the risk-gap with bottom fix: experience from Windfloat Atlantic
Pablo Lucas, Project Finance Senior Manager, EDP Renewables
13:45
Using PPAs to lower market risk in offshore wind
Offshore wind PPAs: optimisation of offtake
Sophie Dingenen, Partner Corporate & Projects | Energy & Utilities, Bird & Bird
See presentation
14:15
Financing offshore wind
Trends in offshore wind finance
Jérôme Guillet Managing Director, Green Giraffe
14:45
Hedging risks in offshore wind projects
De-risking offshore wind projects
Ronny Bendlin Spür, Project Manager, Munich RE
See presentation
15:15
Day recap in the Thought Leaders Forum and see you in Copenhagen!
Monica Lambert, WindEurope