Safety, Skills & Training Zone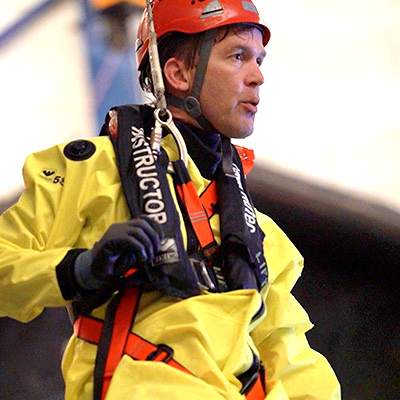 Safety, Skills & Training Zone
When: Tuesday 2 April – Thursday 4 April
Where: Exhibition – Hall 3
Open to: All registered participants – holders of an exhibition pass and holders of a conference pass
---
The Safety, Skills & Training Zone, supported by GWO, is a brand-new exhibition area dedicated to safety, learning and participation, helping delegates answer the question "What does good training look like?"
Featuring an exciting mix of live training demonstrations from GWO exhibition partner Tesicnor, debates with industry leadership during the Health & Safety Programme, and activities for delegates to try out themselves, the Safety, Skills & Training Zone will help you think differently about the way we learn and keep our skills refreshed so everyone can work safely in a wind turbine environment.
In association with
---
Tuesday 2 April 2019
Training Demonstrations & GWO Stakeholder Clinics
Morning
Afternoon
Demonstration
10:30 – 11:15
14:00 – 14:45
Working at Height & Rescue – Live demonstration

Tesicnor's expert GWO instructors show what good training can look like with an exercise demonstration from the Working at Height Standard

11:15 – 12:00
14:45 – 15:30
First Aid & Manual Handling – Try for yourself!

Wind turbines are a unique environment with potential risks at every turn. Try a short exercise with us and see how safely you can work – prizes awarded for the best candidates!

12:00 – 13:00
15:30 – 16:30
GWO Stakeholder Clinics

We'll be available to take any and all questions about GWO training. Come and ask our team!
---
Wednesday 3 April 2019
Health and Safety Programme
---
Through a series of presentations followed by breakout groups discussion, this workshop will address topics such as the skills needed for the wind industry going forward, how to make the industry attractive to new talents, and how to shape educational/academic programmes. It will also touch upon issues such as empowering women in the industry, the importance of digital skills, or how to leverage skills from other industries (re-skilling opportunities).
Timing
Skills Workshop – Programme
10:45 – 12:30
Introductory presentations:
Skills gap, skills evolution: how recruiting needs are changing, how to attract and keep new talent
Pilot projects on trainings and development programmes
Education and gender initiatives
12:30 – 13:30
Lunch break
13:30 – 14:30
Breakout discussions
14:30 – 15:30
Presentation of the breakout discussions, Q&A session
15:30 – 16:00
Conclusions and next steps from WindEurope
Register for this workshopSee full programme
---
In association with