For press
WindEurope welcomes all press (editors, journalists, reporters, photographers…) to WindEurope Conference and Exhibition 2019. During the event, the following benefits and services are offered:
Free registration
Press Room access (free internet access/printer)
Admission to the press conference
Admission to all conference sessions
Admission to exhibition
Online conference proceedings
The press room can be found in room A1.02 (on Level 1, next to the entrance to Hall 1).
Any journalist wanting to cover the Official Inauguration will need to register separately via email with the Basque Government.
Register for Official Inauguration
WindEurope can coordinate interviews with the Event Ambassadors – please contact Andrew Canning for more information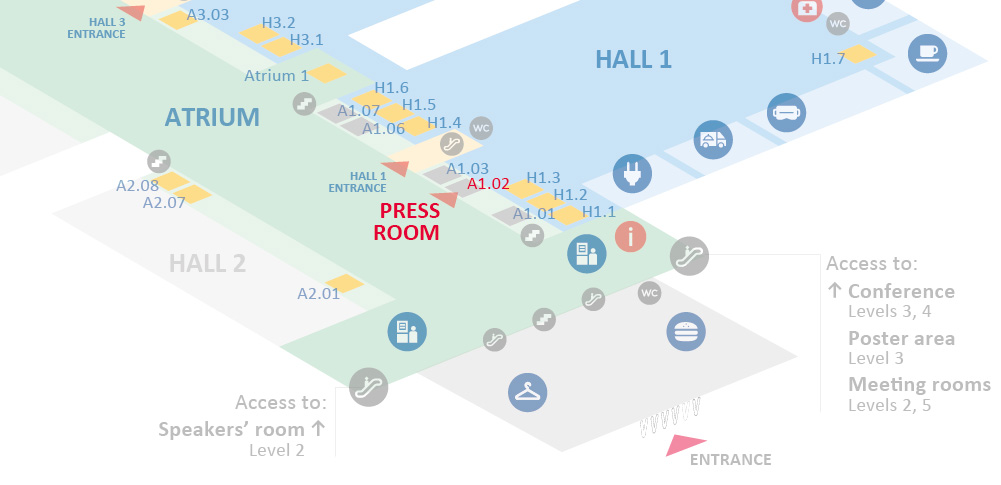 Press accreditation
Press registration for the 2019 WindEurope Conference & Exhibition is now open. Press accreditation is granted to journalists looking to attend the event for journalistic and editorial purposes. Accreditation gives full access to both the conference and exhibition.
Press agenda
More activities and details to follow in the coming weeks.
Tuesday 2 April
WindEurope opening press conference
08:30 – 09:15
Room: Bilbao, level 2
João Pedro Matos Fernandes, Portuguese Minister for the Environment & the Energy Transition
Arantxa Tapia, Basque Minister for Economic Development and Infrastructure
Tomislav Ćorić, Croatian Minister of Environmental Protection and Energy
Markus Tacke, CEO, Siemens Gamesa Renewable Energy
Steve Lockard, Chief Executive Officer, TPI Composites
Juan Virgilio Marquez, Chief Executive Officer, Associación Empresarial Eolica (AEE)
Wednesday 3 April
WindEurope press trip – Bilbao
9:00 – 14:00
Visits to Ingeteam and Vicinay. Limited places available upon request, contact Andrew Canning.
The visit to Ingeteam will take place in the power electronics lab, located at Ingeteam Power Technology premises in the Bizkaia technology park. It is a pioneer laboratory, where state-of-the-art power electronics and rotating machines technologies are validated. These facilities allow Ingeteam to simulate power and voltage levels similar to real life conditions, optimising achieved results. On the occasion of the WindEurope Conference & Exhibition, Ingeteam has built a showroom to show the group's technology capabilities in the wind sector.
Vicinay Marine is the world leader in the supply of mooring solutions for the offshore industry. By placing HSE and product quality as top priorities, Vicinay Marine is recognised and respected by leading companies across the sector. Its long and proven experience enables it to provide innovative solutions to make floating offshore wind a relevant player in the global energy mix now and in the future. Vicinay Marine built the most advanced mooring chain manufacturing facilities worldwide in 2013, reinforcing the Basque Country as one of the key players in the offshore wind industry
---
Iberdrola press trip
9:00-17:30
Located one hour away from Bilbao in public land owned by the municipalities of Berriz, Mallabia and Munitibar, the 34-MW OIZ wind farm features 40 Gamesa G-52 wind turbines, of 850kW unit capacity.
The project was installed in two phases between 2003 and 2008 and its output is equivalent to the average consumption of 85,000 Basque homes. The wind farm provides jobs to operators living in the surrounding villages while contributing to municipal revenue and the economic development of rural and remote communities.
It also features a 12 km underground grid connection to minimise environmental impact and protect an ancient beech forest. The group will be leaving Bilbao by bus around 9:00 am.
The wind farm visit will include interviews with a local wind farm operator and the facility's environmental manager. Lunch will be at Ikuspegi restaurant with return to Bilbao scheduled for 17:30 pm
Contact Eduardo Gonzalez Ferran to register.
---
Press Conference – launch of GWEC's Global Wind Report 2018
15:15 – 17:00
Room: 1.A, level 5
GWEC's latest market intelligence shows that 51.3 GW of new wind energy capacity was installed in 2018 – join us at this press conference as we release the full report including market forecasts, emerging market highlights, policy implications and supply-side insights.
---
Siemens Gamesa New Product Developments
9:30
Have a question?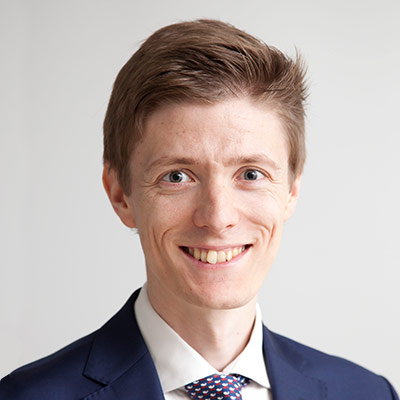 Andrew Canning
Press & Communications Manager
For press inquiries contact [email protected].
Additional Contacts
Spanish press enquiries:
Piluca Núñez
Directora de Comunicación y Relaciones Institucionales
[email protected]
Basque press enquiries:
Imanol Zenborain
Komunikazio eta Kanpo Harremanetako Atala
[email protected]