Oceans of opportunity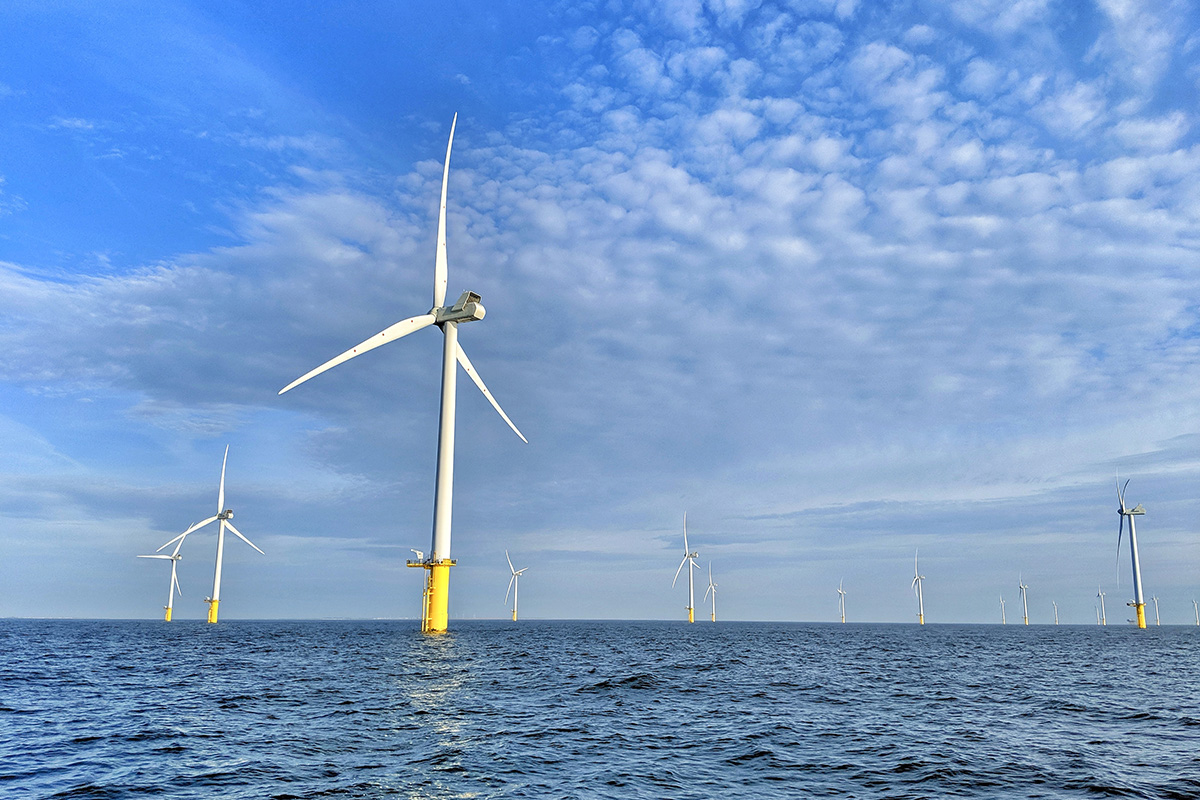 25,014 MW
25 GW
In grid-connected capacity
5,402
Grid connected wind turbines delivering power
116
Offshore wind farms in 12 European countries
€26 billion
In investments for new assets
Europe is the leader in offshore wind and is home for the largest operational wind farms for both bottom fixed and floating foundation technologies. Europe's offshore capacity is sufficiently large enough to supply the electricity demand in Europe which will only continue to grow within the upcoming years. Europe installed a new record 3.6 GW of offshore wind capacity in 2019 but requires major investment in infrastructure and increase installation rates. European countries have paved the way to deliver 111 GW of wind capacity by 2030 in their National Energy and Climate Plans but this requires almost a constant trifold in delivery rates. Huge investments are needed in offshore grid connections and also in the reinforcements of onshore grids. And ports need €6.5bn of investments over the next 10 years to prepare for the 2030 installations and beyond.
Cumulative and annual offshore wind installations 2010-2020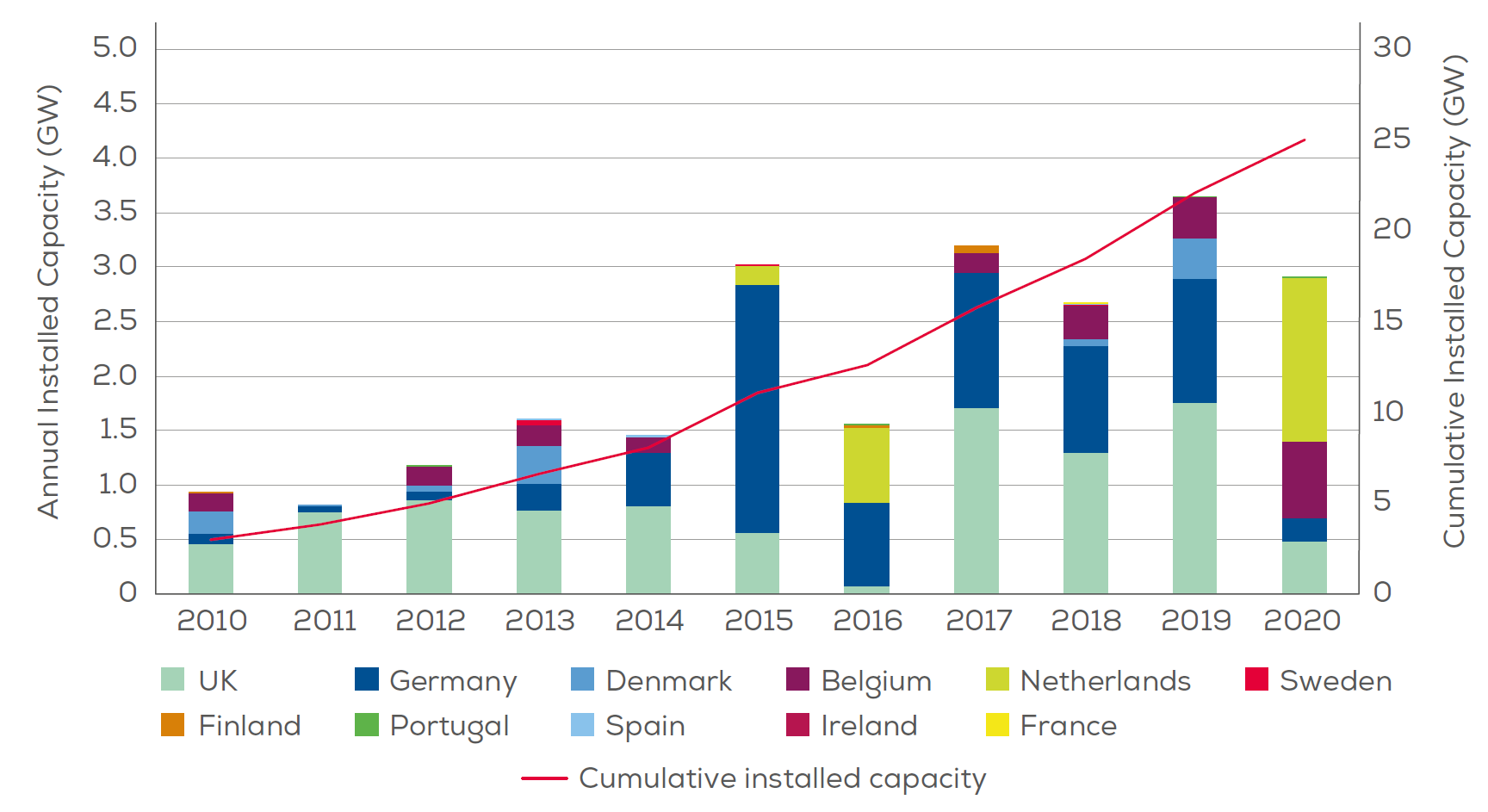 Europe has the potential to realise up to 3,400 TWh of offshore wind energy within its waters in 2030[1]. WindEurope report 'Our energy, our future' examines where 450 GW of offshore wind could be deployed most cost-effectively around Europe, to deliver climate neutrality by 2050. The report concludes that 212 GW should be deployed in the North Sea, 85 GW in the Atlantic (including the Irish Sea), 83 GW in the Baltic, and 70 GW in the Mediterranean and other Southern European waters.
The European Commission presented in November an EU Offshore Renewable Energy Strategy which will shape the development of offshore wind in Europe for the next 30 years. The strategy will enable all European sea basins to benefit from offshore wind. It supports the further expansion of floating offshore wind which will be needed for the deeper waters in the Atlantic, Mediterranean and Black Sea. You can read WindEurope's recommendations to the Strategy.
If you would like to see the geographical distribution of the wind farms in Europe and the floating worldwide projects click here.
Key documents