Oceans of opportunity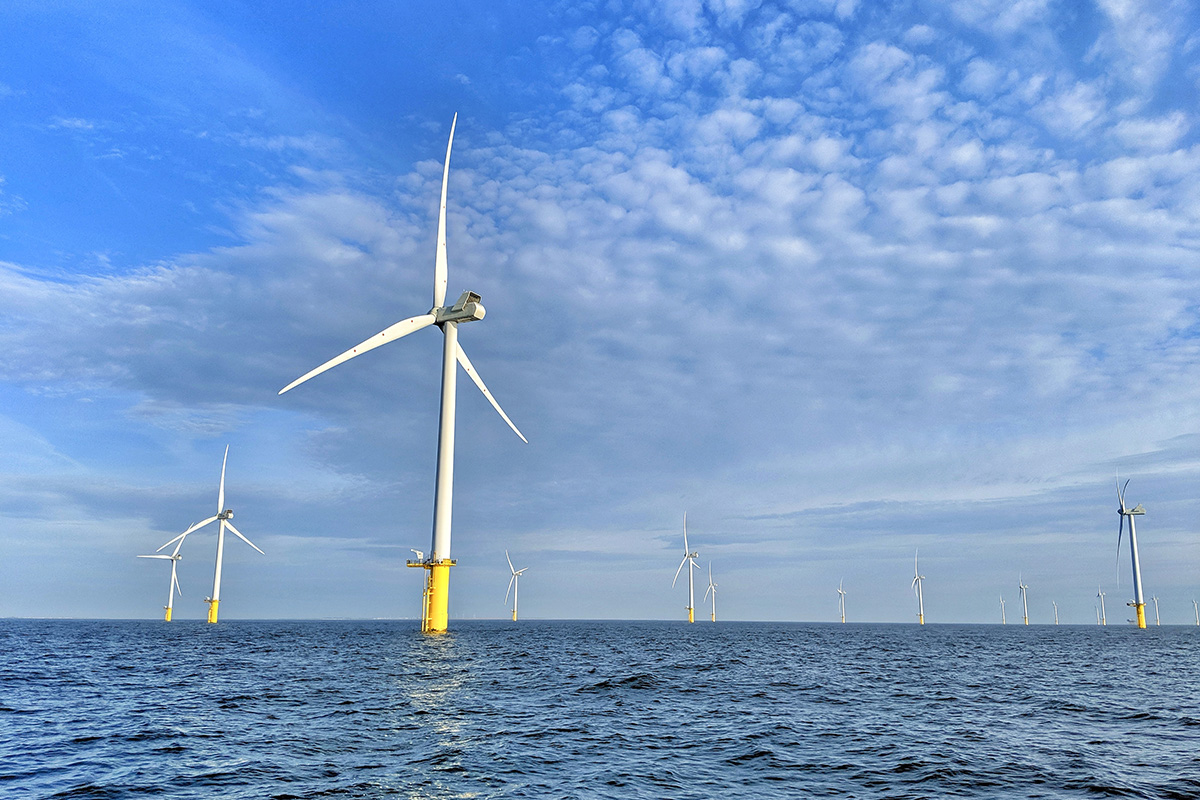 22, 072 MW
22.1 GW
In grid-connected capacity in 2019 H1
5,047
Grid connected wind turbines delivering power
110
Offshore wind farms in 12 European countries
€6 billion
In new investments only in the first half of 2019
Europe is the leader in offshore wind and is home for the largest operational wind farms for both bottom fixed and floating foundation technologies. Europe's offshore capacity is sufficiently large enough to supply the electricity demand in Europe which will only continue to grow within the upcoming years. The visions stated by most countries foresee an energy mix with at least 25% coming from offshore wind. This has become clear with the significant increase in offshore wind farm installations since 2012.
Cumulative and annual offshore wind installations 2009-2019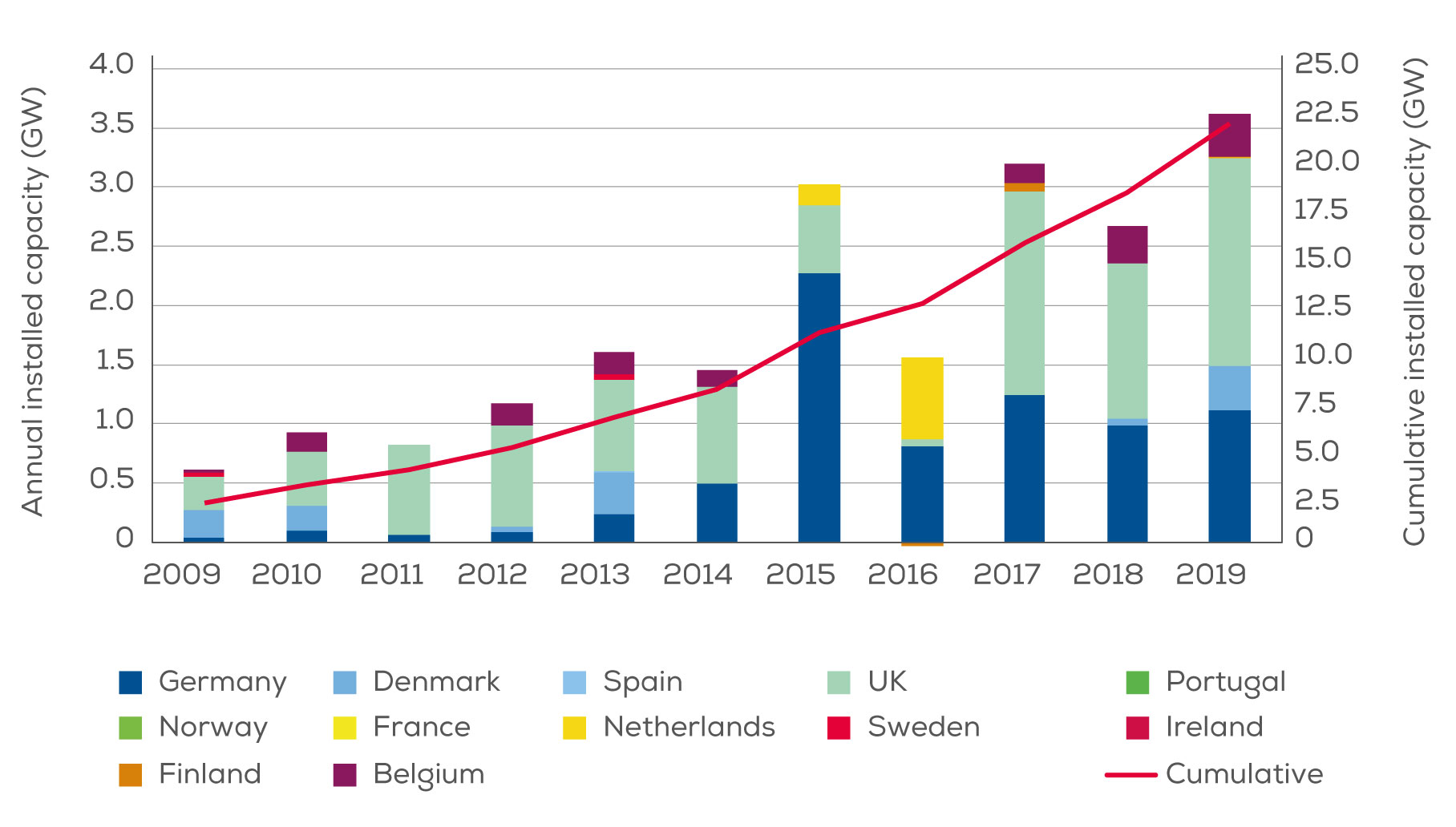 Europe has the potential to realise up to 3,400 TWh of offshore wind energy within its waters in 2030[1]. The higher and more constant wind speeds at sea coupled with industry efforts to overcome the challenging marine environment means that offshore wind energy can be a real enabler to help Europe's ambition to become number one in renewables.
Through a combination of industrial cost reduction and regulatory support, offshore wind could grow to 24.5 GW by 2020, and up to 100 GW by 2030 in the most ambitious scenario. If you would like to see the geographical distribution of the wind farms in Europe and the floating worldwide projects click here.
Key documents