WindEurope Aviation Platform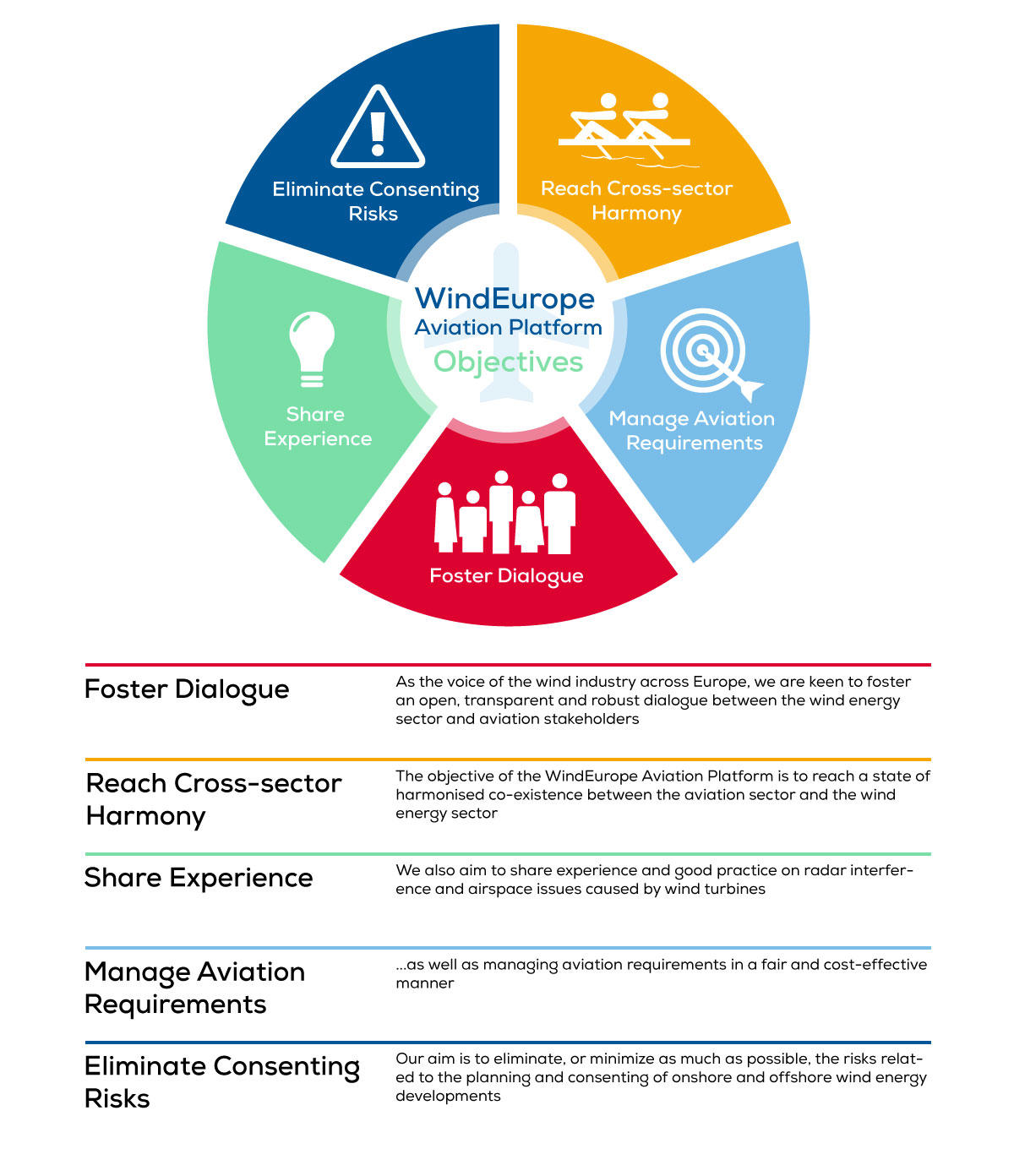 In October 2016, wind energy industry experts and representatives from the Ministries of Defence and militaries of six European countries met to discuss their respective interests regarding wind farm development and aviation safeguarding. Following this meeting, the WindEurope Aviation Platform was born.
The objective of the WindEurope Aviation Platform is to reach a state of harmonised co-existence between the aviation sector and the wind energy sector.
Our aim is to eliminate, or minimize as much as possible, the risks related to the planning and consenting of onshore and offshore wind energy developments.
We also aim to share experience and good practice on radar interference and airspace issues caused by wind turbines, as well as managing aviation requirements in a fair and cost-effective manner.
As the voice of the wind industry across Europe, we are keen to foster an open, transparent and robust dialogue between the wind energy sector and aviation stakeholders.
For questions, please contact: [email protected]