WindEurope Aviation Platform
The European wind industry wants to give a clear sign to policy makers, international organisations, the public, and both civil and military institutions on our willingness to establish a stable work stream with aviation stakeholders.
The TF Aviation fosters collaboration and offers a platform in which stakeholders can gather and work to overcome the challenges for both wind energy and aviation sectors, allowing them to co-exist at the national level and develop close harmonisation across Europe. This includes sharing of best practices and providing support to national and international governmental institutions on the most relevant topics today.
The TF covers the following specific topics:
Aviation surveillance technology:

Promotes mitigation principles in order to allow wind farms and aviation to co-exist;
Fosters a collaborative and strategic approach between Governments and wind energy stakeholders;
Gathers knowledge on the best examples of appropriate radar impact assessment to solve spatial competition.
Aviation Lighting and Marking:

Promotes harmonisation of aviation lighting and marking rules across EU Member States;
Fosters a collaborative and strategic approach, particularly supporting North Sea Energy Cooperation activities;
Coordinates governments and offers a platform to share the latest technological and legislative framework developments.
Windfarm consenting and defense activities:

Promote dialogue between military and wind energy stakeholders;
Investigate the main issues in different Member States regarding the interference of low-flight and training zones for military activities;
Collaborate with Civil Aviation Authorities to improve assessment tools and mitigation measures for the interference of wind energy on radio technologies (VOR – DVOR).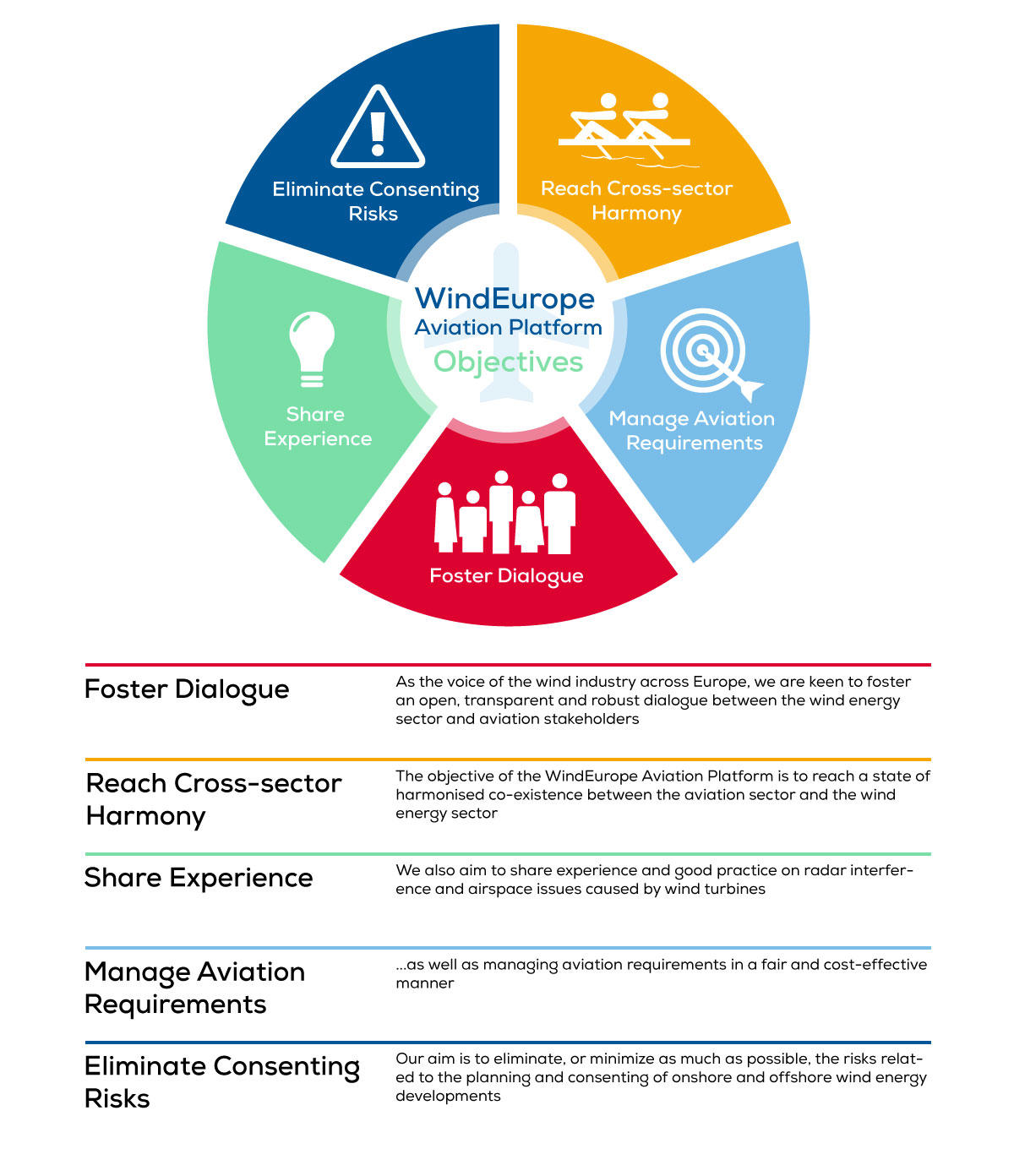 For questions, please contact: [email protected]