9 May 2018
WindEurope sparks debate on wind integration at AWEA 2018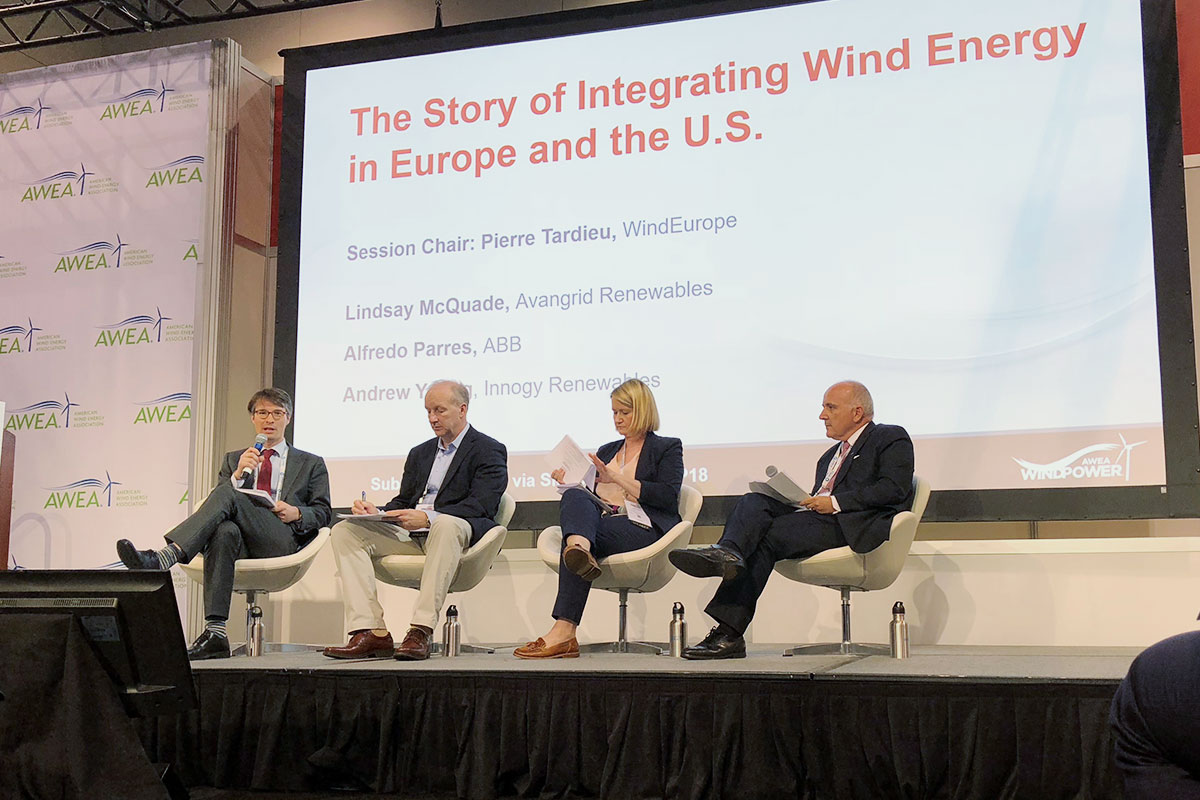 The American Wind Energy Association is hosting its annual event in Chicago this week, providing an opportunity for WindEurope members to address Europe's approach to integrating wind into the energy system.
Wind meets 12% of Europe's power demand and, in the US, Oklahoma, Iowa, Kansas, South Dakota already get more than 30% of their power from wind. In a panel discussion chaired by WindEurope, Senior Executives from Innogy, Scottish Power Renewables and ABB shared their experiences on what it took for wind to move beyond being a niche technology and discussed new challenges regarding system integration.
Andrew Young, CEO of Innogy Renewables, drew a sharp contrast between the US and Europe, highlighting the lack of compensation for curtailment in the US. He noted the importance of investing in areas where little congestion can be expected and addressing uncertainty on revenues by locking in power purchase agreements (PPAs) for part of the production.
Lindsay McQuade, CEO of Scottish Power Renewables, highlighted the industry's ingenuity in connecting projects like Beinn Tharsuinn, in the Scottish Highlands, and ensuring it effectively meets the demand of high load centres in England.
Alfredo Parres, Group Senior Vice President at ABB, gave an overview of the European industry's main challenges on system integration, noting that rising system costs come from lack of flexibility in generation and demand rather than from the variability of renewables challenging the conventional wisdom. Mr. Parres emphasised the need to engage proactively and openly with system operators to address system integration challenges.
Mrs McQuade concluded that wind was the new conventional, urging colleagues in the industry to embrace system integration as the key challenge to ensuring wind energy becomes the core of the energy system in Europe and the United States.