19 April 2016
WindEurope hosts workshop on optimising wind farm operation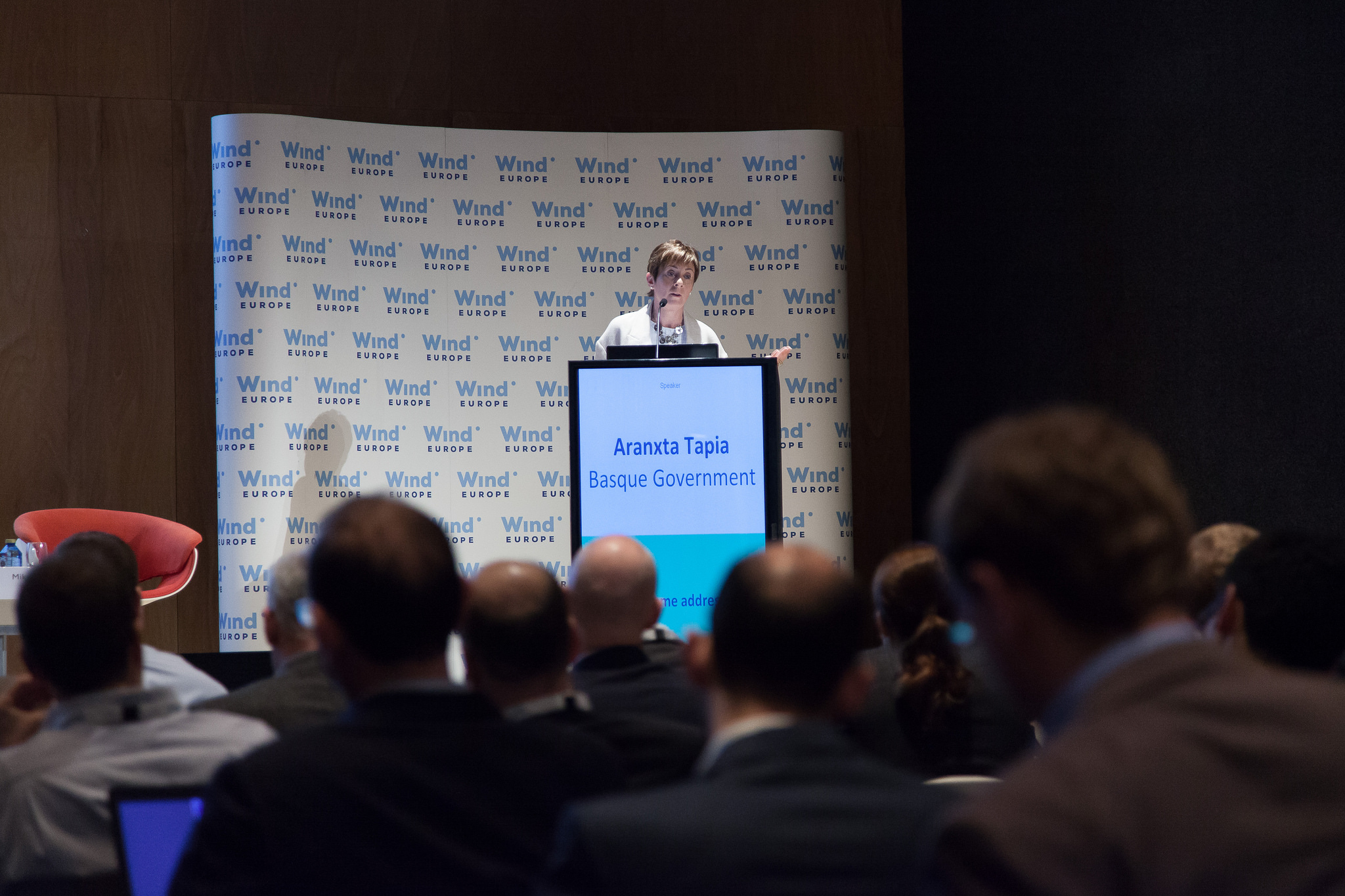 On April 14, WindEurope hosted the 3rd edition of the 'Analysis of Operating Wind Farms' workshop focusing on how big data can be used to optimise the performance of wind farms worldwide.
The event – held in Bilbao – attracted over 260 wind energy experts from industry and academia. Delegates discussed new techniques and technologies to cut operational costs, boost performance and streamline maintenance of wind turbines.
A total of 25 presentations were delivered over the two-day event, with many of them using real data from existing wind farms across the globe to state their case as opposed to academic modelling.
The presentations included how manufacturers use operational data; new methods to detect faults and failures; new performance modelling on using higher data frequency and benchmarking techniques; advanced methods and tools to identify the cause and nature of production losses; life-cycle approaches to wind farm operations and de-commissioning; and looking at the future of operations with innovative technologies such as smart sensors and drones.
In between conference sessions, delegates had an opportunity to browse scientific and industry posters presentations. The authors were also on hand to answer questions and queries from workshop participants.
In the opening session, attendees were welcomed by Arantxa Tapia, the minister for Economic Development and Competitiveness of the Basque regional government. In her speech, Tapia highlighted the role of the wind industry for the future of the Basque Country's economy:
Tapia said: "Wind Energy is a priority area for this government's industrial policies, since it offers new opportunities for growth on the international market, through new offshore wind facilities, the extension of existing wind farms and the installation of small wind turbines in urban settings (…) Another aspect I consider to be of vital importance for the Basque wind industry is the level of its investment in R&D, totally nearly €40m within the Basque Country and nearly €100 million altogether per year."
The Spanish wind energy sector was well represented at the event, with 30% of participants active in the domestic market. Premium sponsor Iberdrola hosted the workshop dinner for all participants at the Iberdrola tower. The executive sponsor Gamesa provided the introductory address.
Participants had great opportunities to network during the extended breaks and lunches, and were able to meet five exhibiting companies.