17 October 2017
WindEurope CEO talks priorities for the Clean Energy Package to EU policy-makers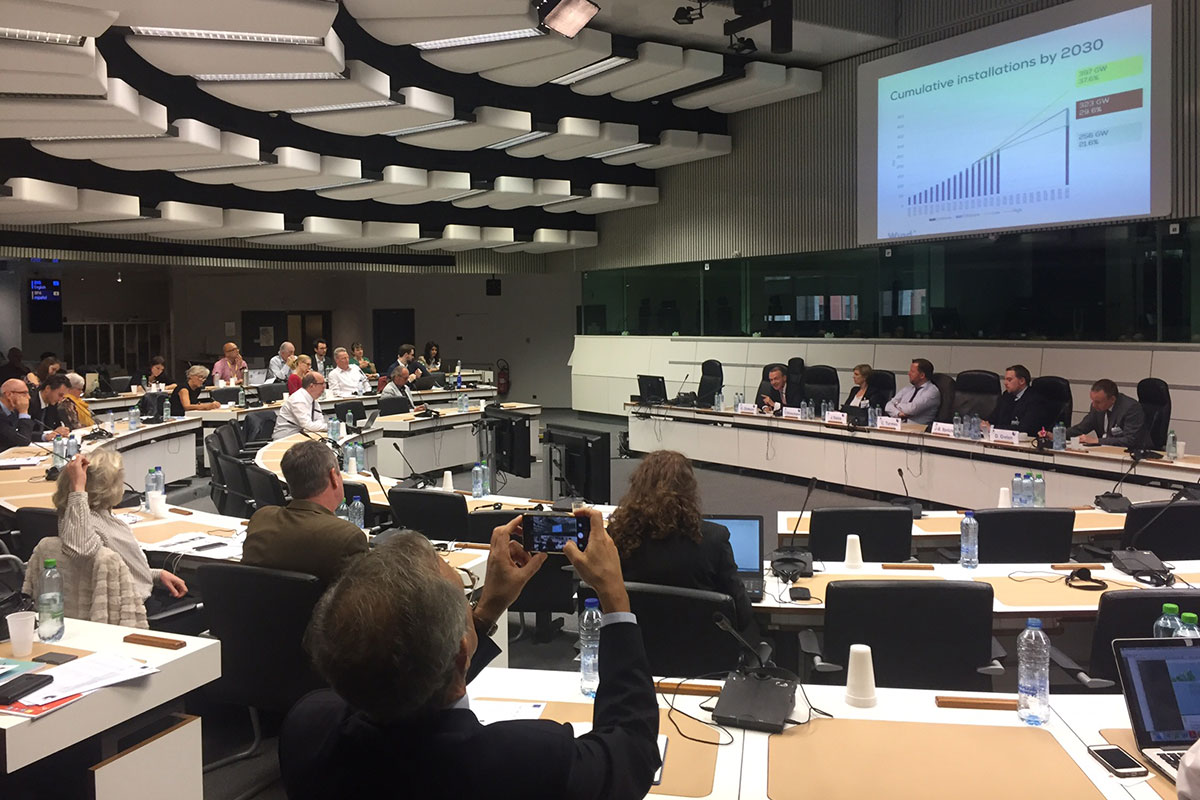 This morning in Brussels, WindEurope CEO Giles Dickson spoke to policy-makers at the annual high-level expert conference organised by the European Forum for Renewable Energy Sources (Eufores).
The conference gathered decision-makers from EU governments, the European Parliament and international organisations to discuss the future of renewables in the EU. This is a particularly significant time for renewables in Europe: the Clean Energy Package is currently being negotiated and is sure to have an enormous impact on Europe's energy mix once adopted. In light of the discussions on the Clean Energy Package in both the Council and the European Parliament, participants at the conference received updates on the negotiations from both the Estonian Presidency and MEPs Claude Turmes and José Blanco Lopez, rapporteurs for the Governance Regulation and the Renewables Directive respectively.
Throughout his talk, Dickson focused on the wind industry's 2030 scenarios and outlined priorities for EU renewable energy laws in the post-2020 period. He pressed policy-makers to provide at least 3-years' visibility on planned support policies for renewables and robust and detailed National Plans that can give investors certainty. He also stressed the growing business case for corporate renewable power purchase agreements (PPAs) across Europe and underlined the need for an enabling regulatory framework for PPAs as part of the Clean Energy Package.