27 October 2017
Portugal: A floating wave of opportunities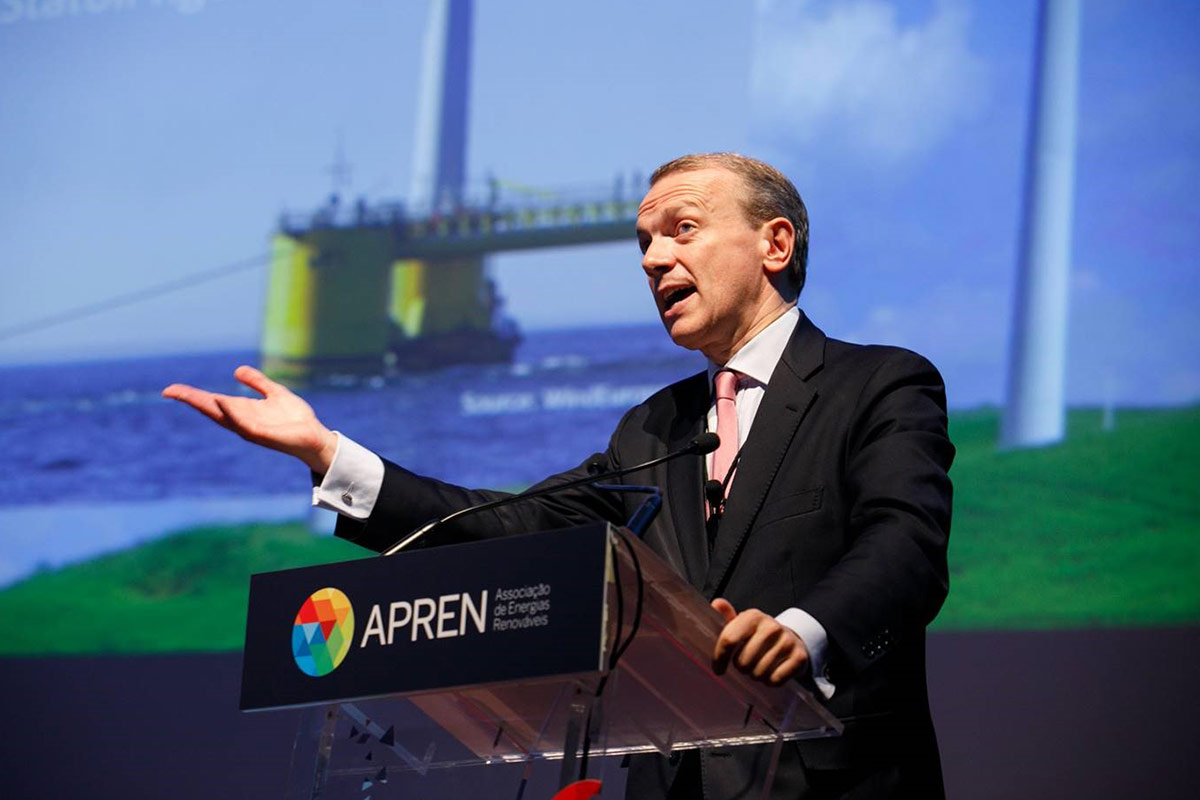 WindEurope CEO Giles Dickson presented future trends in the wind industry at the Portuguese renewable energy conference in Lisbon this week. Portugal's 5 GW of onshore wind power already cover a quarter of the country's electricity demand. By 2030, this share could grow to 39%, also because Portugal is expected to return to the offshore wind market with 150 MW or more.
Portugal has ample opportunity to benefit from the ongoing cost reductions in offshore wind thanks to its existing industry and favourable geographical location. It will have the largest floating offshore turbines in the world. The 24 MW Windfloat Atlantic project will use MHI Vestas 8 MW turbines. Industry players see the LCOE dropping to €40-60 / MWh by 2030, making this modern technology compete with fossil fuels.
Although the outlook looks promising, Portuguese votes on the Clean Energy Package are crucial. Dickson called on the over 250 participants in the audience to reach out to Prime Minister António Costa, Minister for the Environment João Pedro Matos Fernandes and Secretary of State for Energy Jorge Seguro Sanches.