19 February 2021
New WindEurope Infographic: the EU's Recovery and Resilience Facility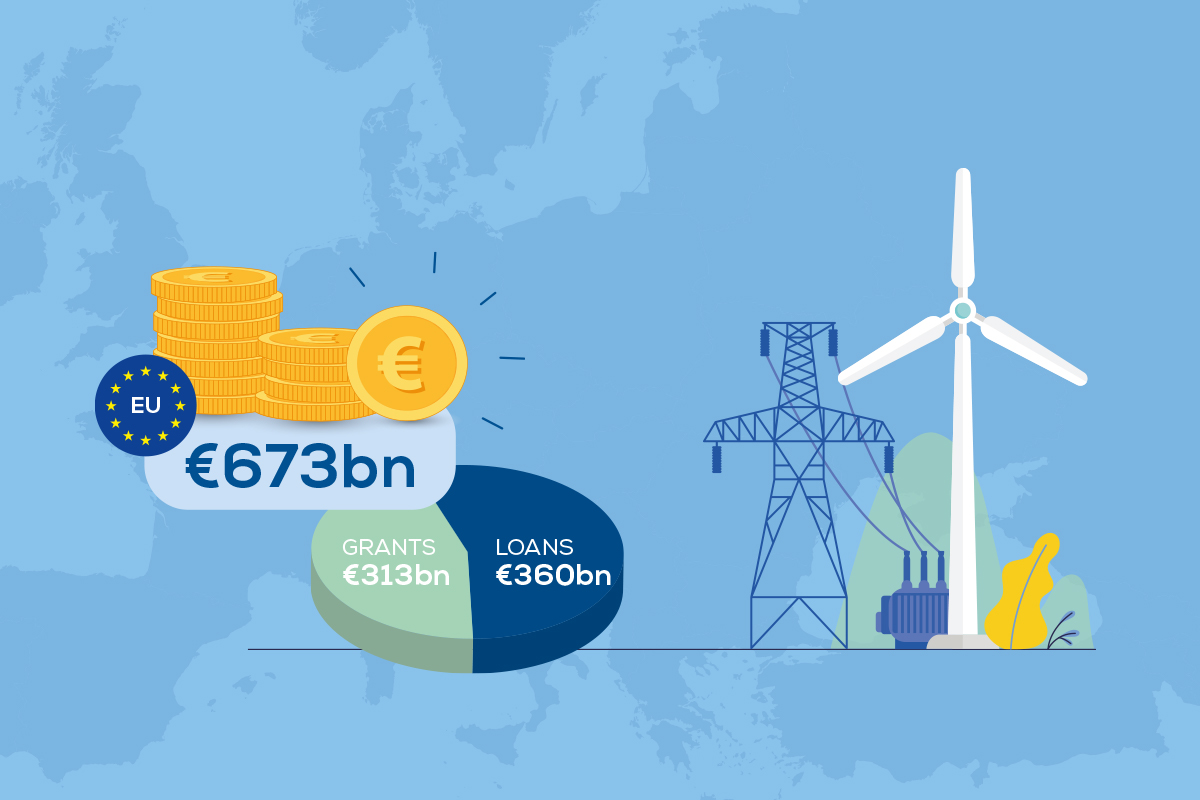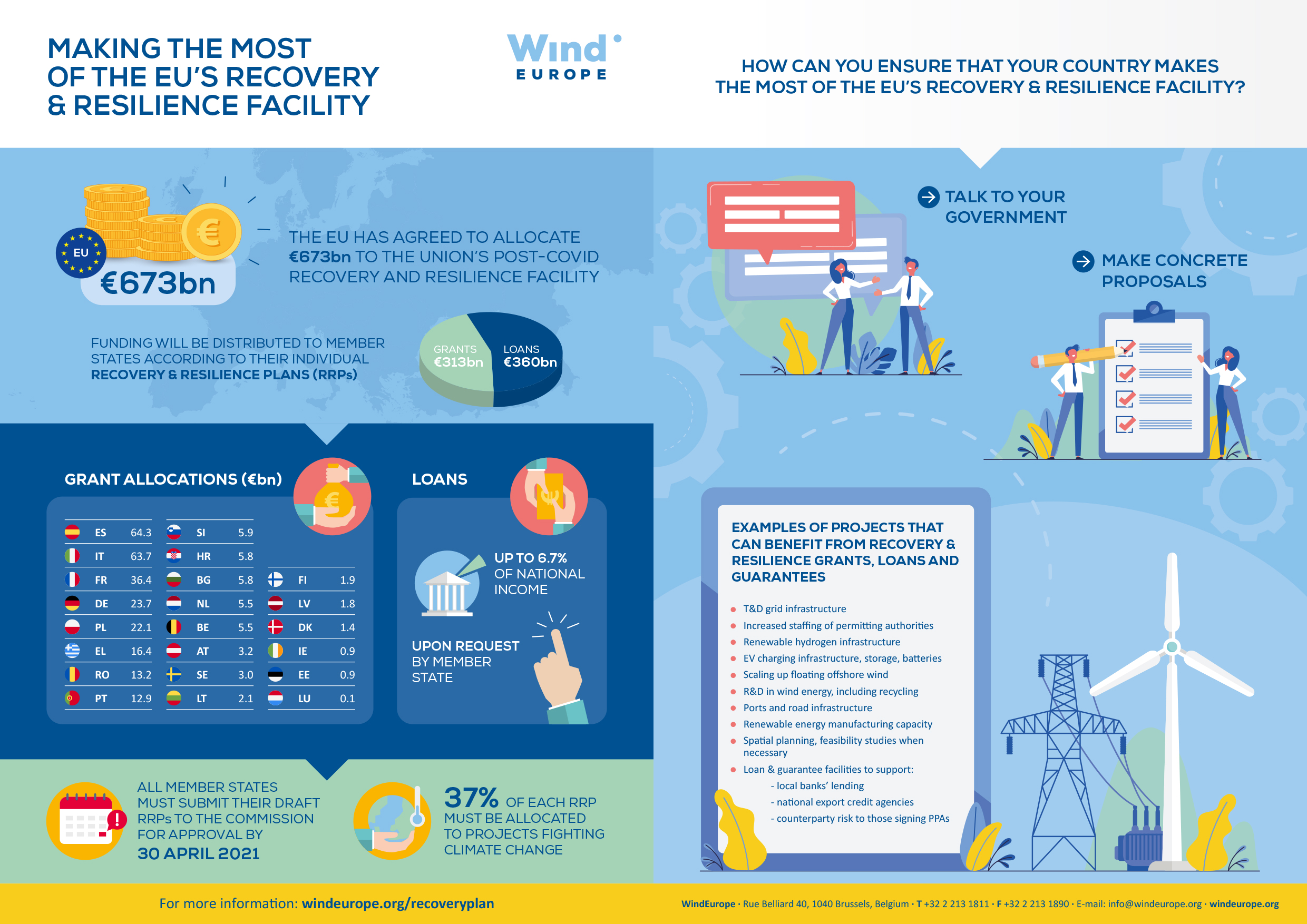 The €673bn Recovery & Resilience Facility (RRF) regulation was published on 18 February 2021. It represents an unprecedented EU-level fiscal intervention to revive the European economy in the wake of the COVID-19 pandemic. Crucially, the objective of the RRF is not to return the EU to business-as-usual but to lay the foundations for Europe's future economy: greener, more digital, and more competitive.
This means direct funding and financing for infrastructure.  For the wind industry key priories are: grid infrastructure; ports and roads; research & innovation; and renewable hydrogen. And loans and guarantees to de-risk cutting-edge wind energy projects, to expand and modernise our manufacturing capacity, to support our exports, or to help de-risk corporate Power Purchase Agreements.
How can the wind energy sector make the most of the RRF? Read our infographic here.
EU Member States have until 30 April to submit their national Recovery & Resilience Plans for review and approval by the European Commission. These plans will set out how Member States will use the funding and financing available under the RRF to support the transition towards a greener and more sustainable economy.
The RRF Regulation specifies that 37% of the €673bn must be used for climate-related spending. And it includes a list of investments that would qualify as such. The lists not only defines climate-related spending but also applies a weighting for different forms of climate-related spending. Member States must take those weightings into account when drafting their Recovery and Resilience Plans.
When proposing the RRF, the European Commission made clear that recovery funding must "Do No Harm" to the EU's climate mitigation efforts. Now the Commission published a technical guidance on the application of this principle: measures which contribute to "significant greenhouse gas emissions" may not be funded under the RRF.
WindEurope members can find all relevant information on the EU Recovery Plan in the Members Area here.
---
See the infographic Read about the EU Recovery Plan (Members only)