Hello and welcome!
The seats, benches, long chair, table and flowerpot around you all have something in common. Do you know what it is?
Along with their beautiful, sleek and comfortable design they're all made of old wind turbine blades.
Yes, those same wind turbines you can see when cycling along the canal or travelling through the countryside.
So how did we get from wind turbines to urban design?
For this year's Global Wind Day (15 June) we want to take you on a fabulous journey to the world of wind energy – our world, and the one we're building for our children.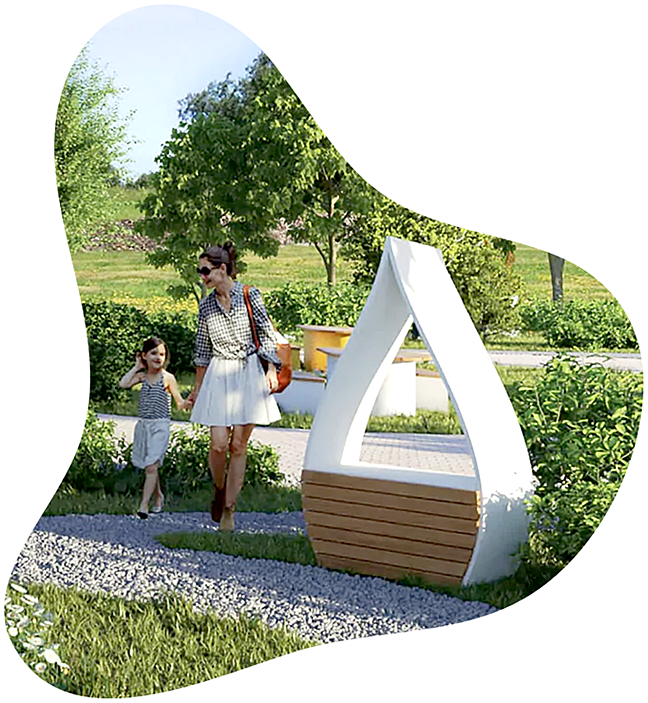 Wind is one of the largest sources of renewable energy today
Wind energy makes up around 17% of the EU's electricity demand.
Wind turbines capture the energy of the wind and convert it to electricity. They are manufactured in a wide range of shapes and sizes, but the most common design is the one with 3-blades mounted on a horizontal axis.
They can be placed in a huge range of locations: on hills, in open landscapes, and fixed to the bottom of the sea. We can even put floating turbines in deep waters!
The most powerful wind farms can be found offshore (at sea) where a single turbine can generate enough electricity in a day to power 10,000+ households.
Learn more about how wind energy works by clicking here.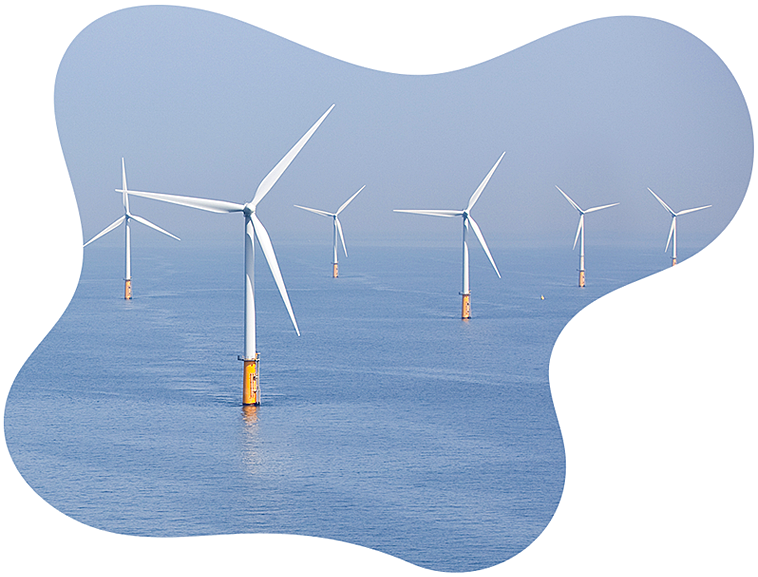 Wind energy holds many benefits for the environment
It is clean, free, and readily available everywhere in Europe. Wind turbines do not emit greenhouse gases like carbon dioxide (CO2)) – the main cause of climate change – or any other air pollutants which affect our health. Wind energy's water footprint is close to zero, unlike most other forms of electricity generation.
Wind farms can easily feature alongside agriculture and other human activities. They can also coexist with nature and can strengthen biodiversity by helping to preserve habitats and ecosystems.
Wind farm developers work closely with public authorities, local communities, nature specialists and NGOs to avoid any negative impacts on biodiversity and to maximise positive ones. This has led for example to artificial reef substructures being added in between offshore wind turbines to further enhance biodiversity.
The latest wind turbine models are much quieter than older ones, thanks to major advances in design and technology. Noise levels are strictly regulated and assessed during the planning and operational stages of a turbine's life.
Learn more about wind energy and the environment by clicking here.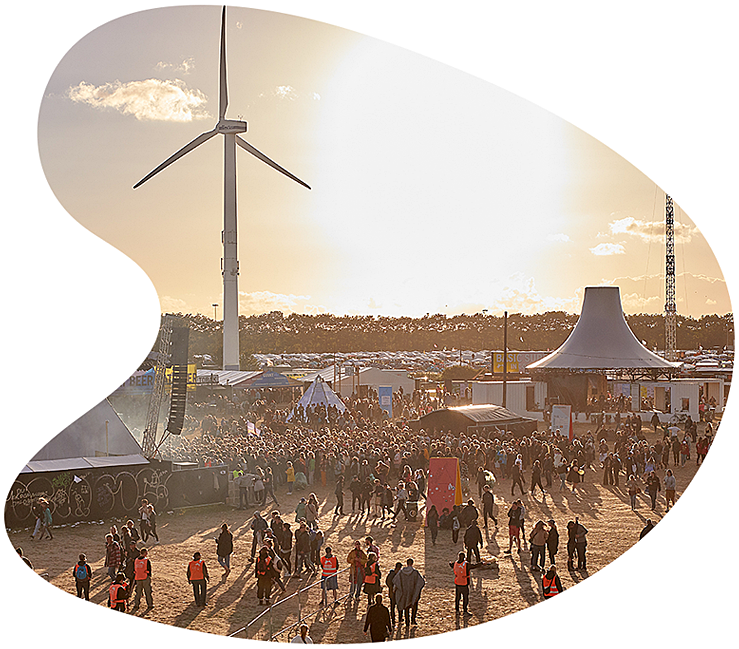 Wind is a strategic industry for Europe
It is central to Europe's energy security strategy. It does not need to be imported from other countries. So the more we use, the closer Europe gets to real energy independence. Since the start of Russia's invasion of Ukraine last year, wind has helped Europe save a billion euros in gas imports. Every new turbine reduces Europe's energy imports and our exposure to volatile fossil fuel prices. And helps to cut power bills.
The wind industry's 300,000 quality jobs add €42bn to the EU's GDP. Each new turbine generates €10m in economic activity on average. Its 248 factories are spread all over Europe, including in economically deprived regions. Wind is a major European exporter.
Wind farms bring economic benefits, e.g. €7bn in taxes, to the places they're located. They bring jobs and investment to local, often rural communities. Collective ownership models help to share revenue locally and give citizens a stake in their energy supply.
With its European supply chain and local benefits, wind helps to deliver an inclusive and just energy transition. 70-80% of Europeans support wind energy, with even stronger support among people living near wind farms. The industry is committed to help re-skill those who've worked in fossil fuels.
Wind is helping to decarbonise industry. Previously heavy industry was worried about the costs of wind and its impact on energy systems. Now they want wind. Companies in chemicals, steel, ICT, aluminium, transport, pharma and food/drink are now sourcing power directly from wind farms with long-term supply agreements.
Learn more about the economic benefits of wind energy by clicking here.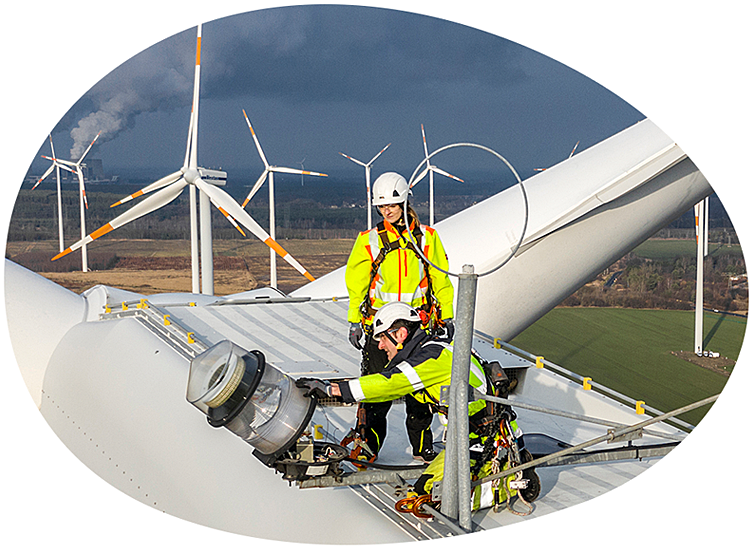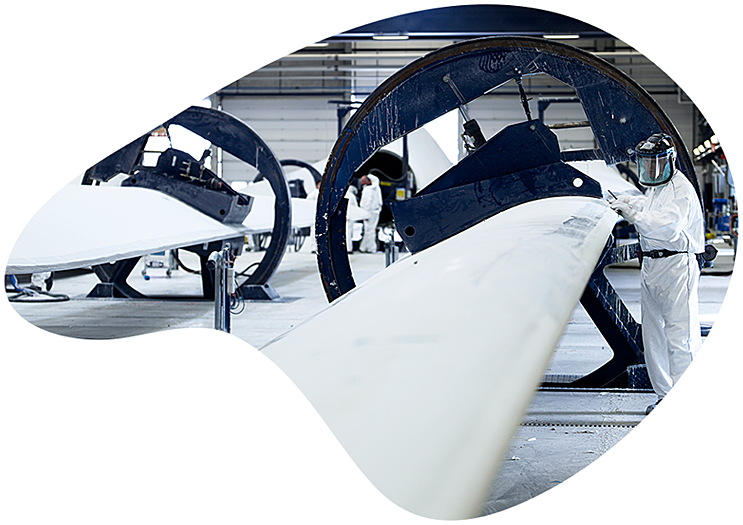 Wind energy is sustainable
Along with many benefits for the climate, our energy security, the environment, and society as a whole, wind energy is sustainable.
Wind turbines are made of standard materials like concrete, steel, and composite materials for blades. The cement used for turbine foundations is an inert material that does not pollute the soil.
The wind industry and its supply chain are working to develop resource-efficient and sustainable materials, such as low-carbon steel and recyclable composites for blades.
Different turbine models use different quantities of rare earths, mainly in permanent magnets. The wind industry is working to develop a permanent magnet supply chain for Europe. The industry is also working to improve material efficiency, recycling, and substitution.
The standard lifetime of a wind farm is around 20-25 years, with some wind turbines now lasting up to 35 years through lifetime extension (by upgrading wind turbine components).
Wherever possible, wind farms are repowered (replacing old turbines with new ones). The latest wind turbine models are 6-10 times more powerful than earlier ones. When we repower an old wind farm, we typically treble its output while using a third fewer turbines – a far more sustainable outcome.
When wind turbines reach the end of their life, wind farm developers take them down and restore the site to its pre-existing condition. 85-90% of a wind turbine's total mass can be recycled. Most components of a wind turbine – the foundation, tower, and nacelle components – go through established recycling practices.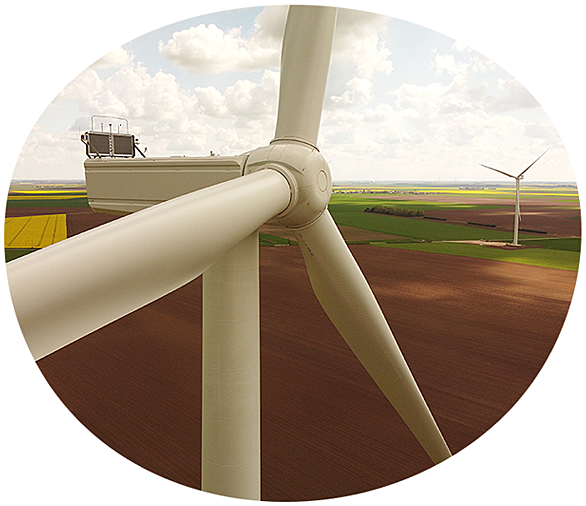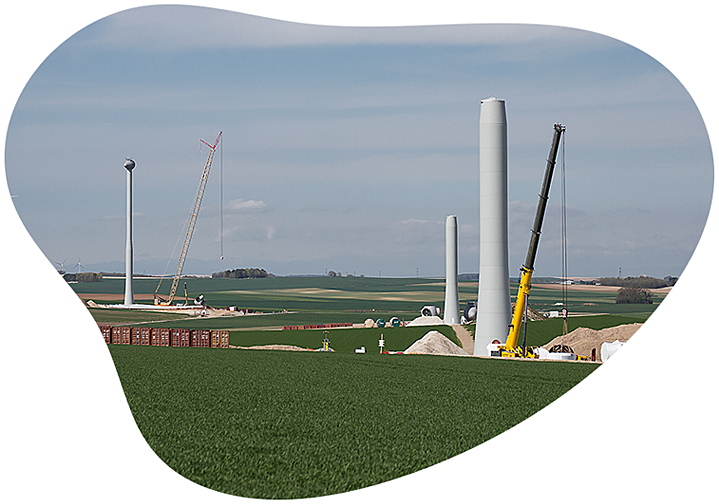 How we can recycle wind turbines
The remaining 10-15% of a wind turbine's total mass mostly consists of the turbine blades. Because they are made of composite materials, they're more difficult to treat than concrete or steel. But many solutions exist, and the wind industry is working to make them fully recyclable.
In 2021 the European wind industry called for a Europe-wide ban on landfilling old blades, a practice that is already illegal in several European countries – but not everywhere. In this way Europe's wind industry actively commits to reuse, recycle, or recover 100% of decommissioned blades.
Currently the wind industry prioritises the reuse of decommissioned blades. This means either repairing and upgrading them to extend their lifetime or installing them on other wind turbines. But another option is repurposing them into something new – pedestrian bridges, children's playgrounds, bike sheds, and… nice urban furniture!
The furniture in this exhibition is made of old wind turbine blades that have been cut, repaired and assembled together with other materials like wood. The company producing them, GP Reblade, is based in Poland. They work with artists, architects, designers and students to turn old blades into innovative, beautiful and practical pieces of urban furniture. The turbine blade composite materials are extremely resilient to weathering, making these benches, long chairs and tables particularly well-suited for equipping public spaces in gardens, parks and cities.
Learn more about GP Reblade, the company producing these beautiful pieces of furniture, here.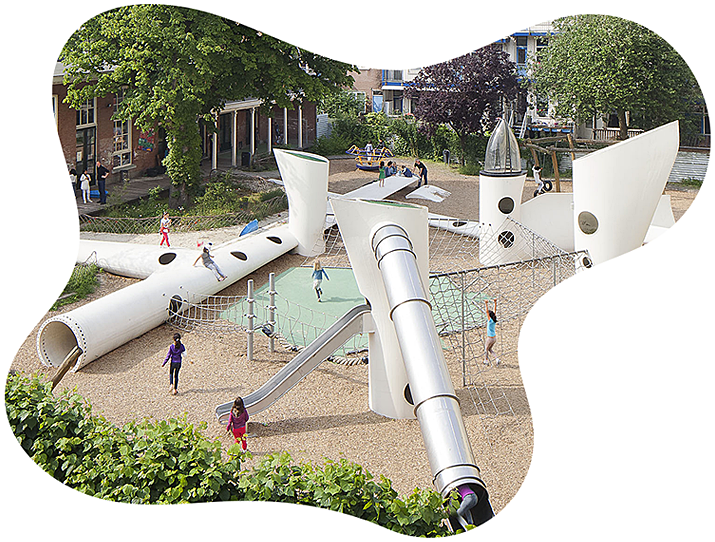 We're proud to display the pieces of this exhibition and to let you enjoy them for a few days on the occasion of Global Wind Day, the international date celebrating wind energy and all the benefits it brings – usually observed on 15 June.
Check out our free educational resources on wind energy for adults and kids on our LearnWind hub, including:
Free book "Let the Wind Blow": Our fully illustrated children's book on wind energy, released in 2019 and now available in 30 languages! Inspired by a chat between two mums and a young Iranian artist, this is an ideal introduction to wind for kids of all ages! Visit the website to get the book in your language, download illustrations for colouring in, and listen to the story being read aloud!
Free book "When I Grow Up": To help save the world, you don't have to be a superhero. With the right job, we can all help to look after our planet, our environment and future generations. This is a book about 21 people working in clean energy; all passionate about their jobs and helping to tackle the climate crisis.
Free wind energy teaching resources: WindEurope ran a pilot project teaching wind energy to 12-year-olds at the Singelijn Primary School in Brussels. The programme was co-created by one of the schoolteachers, two university professors and by WindEurope.
…and much more on the LearnWind hub!
About us: This exhibition is organised by WindEurope, the European Association for wind energy in partnership with GP Renewables.
Learn more about WindEurope by clicking here.
Where to find the exhibition
17 June – 31 August 2023 • Avenue Louis Lepoutre, Ixelles, Brussels