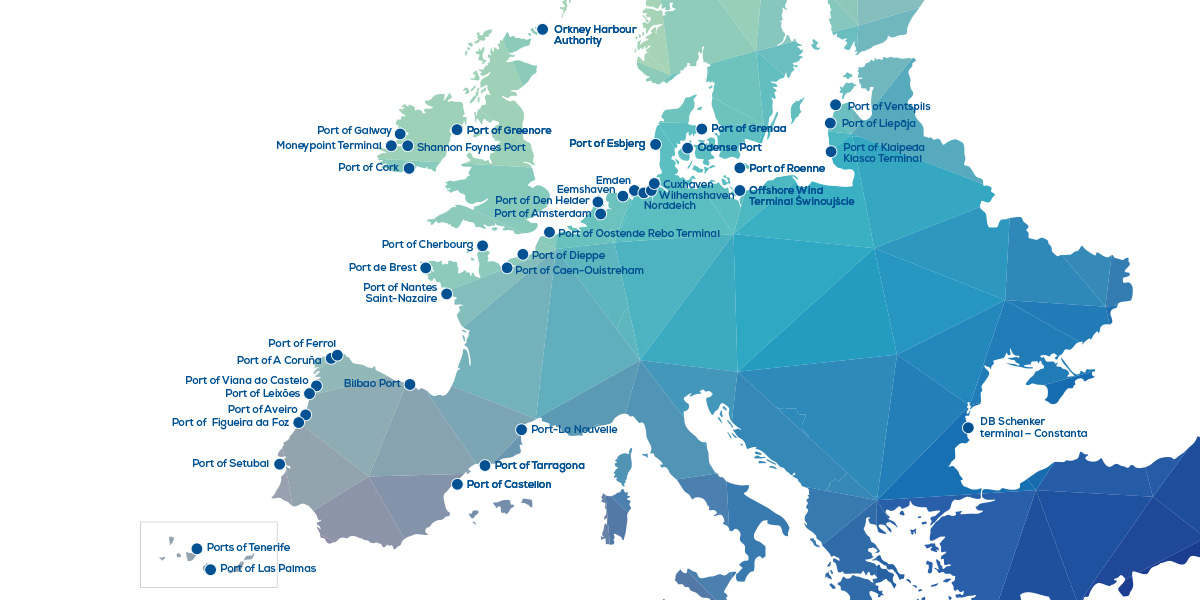 WindEurope brings together European ports serving the wind industry. This platform intends to provide an opportunity for exchange of best practice, know-how and to jointly discuss opportunities and challenges that ports face as the offshore wind industry grows.
Events
Ports' gathering on 23 September at 12:00 at Seanergy, Wind' Occ companies booth (A16)
Ports' Platform meeting on 28 September 15:00-17:00 – hybrid TBC
 North Sea Energy Cooperation conference & lunch on 20 October, 9:30 – 16:00, Oostende
Ports' Platform meeting on 23 November (timing TBC) at Electric City, Copenhagen
Recent activities and news
WindEurope Ports Platform
Offshore wind today represents 3% of the EU power demand. Europe now has a total installed offshore wind capacity of 26.4 GW (September 2021). This corresponds to more than 5,500 grid-connected wind turbines in 120 offshore wind farms across 12 countries. Offshore wind is expected to grow up to 111 GW in the next decade to comply with Europe's climate ambitions. This huge expansion entails a major increase in how much new offshore wind in Europe installs each year: from 3 GW a year today to 11 GW a year by 2030.
As part of this energy transformation, ports are growing their businesses to support offshore wind energy in increasingly sophisticated ways. Ports actively contribute to cost reduction and efficiency.
As practices evolve, multi-port strategies mean that cooperation between ports will be stronger than ever. For this reason, WindEurope launched the Offshore Wind Ports Platform, which gathers ports with active operations and interests in offshore wind to share best practices and engage with industry and policy-makers. Through the Ports Platform, offshore wind ports share knowledge, align on communication priorities, and speak with one voice to key stakeholders.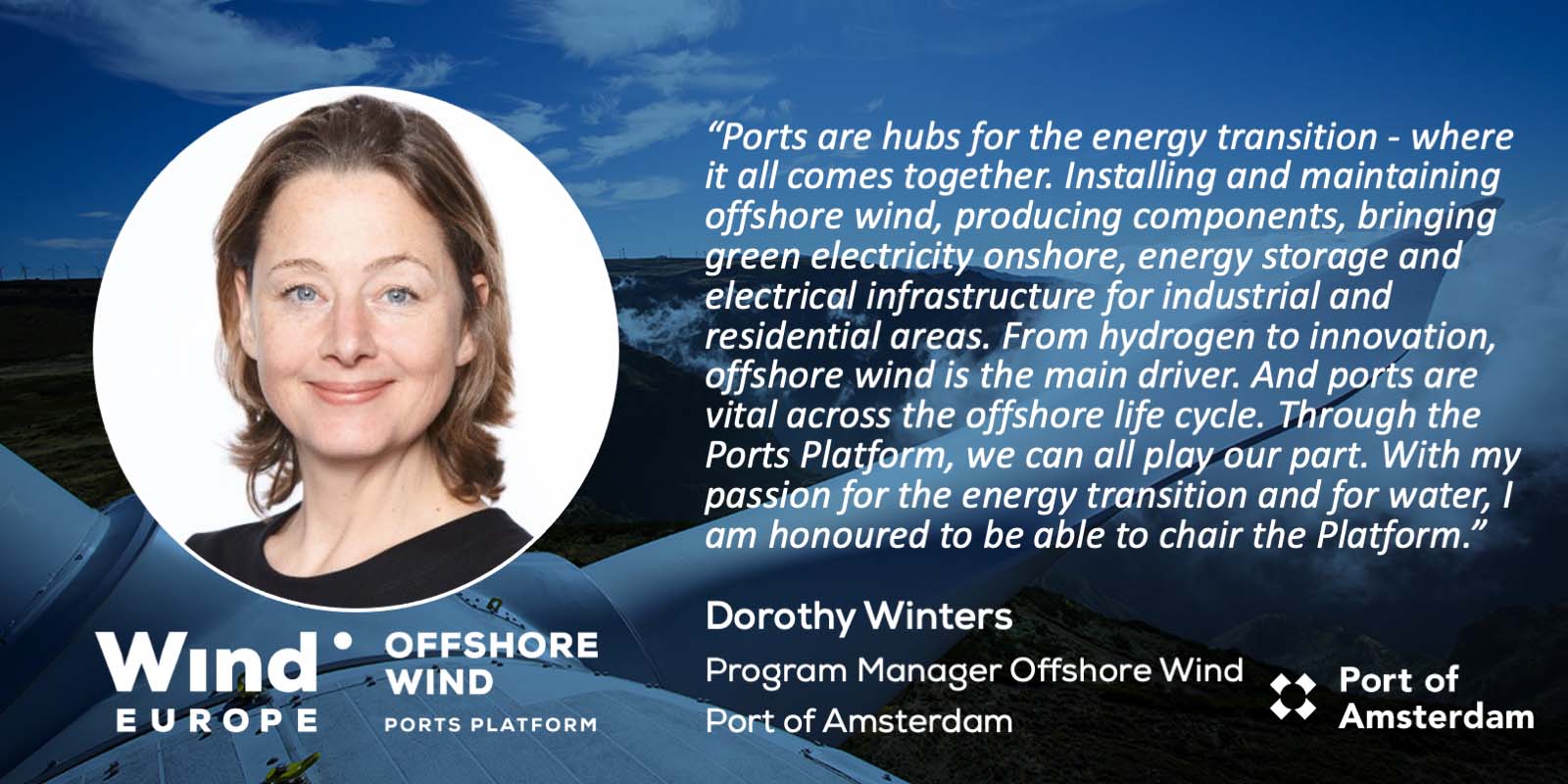 Who are the members of the Ports platform?
The Ports Platform is currently composed of 22 members. Their expertise varies across a multitude of activities: energy, cargo, bulk, shipyard, tourism and fishing. Most of the Ports are experienced in the offshore wind industry. Together, they covered over 9,000 MW of capacity installed and over 7,000 MW of Operations & Maintenance, mainly in the North Sea.
While some Ports cover the full wind energy value chain, others are specialised in specific services (preassembly, installation, Operations & Maintenance, storage & production and shipping of components). Some others, with limited or no experience in offshore wind, have joined the Platform to obtain market intelligence and experience from other Ports. This allows them to understand whether they should enter the business and strategically plan their investments for extending or re-purposing their facilities.
The role of Offshore Wind Ports
Ports are central to the development of offshore wind. They play a key role for the local supply chain, logistics and supporting infrastructure (e.g. storage of components). Ports are where operation and maintenance of offshore wind farms are run, where all offshore wind turbines and other equipment get transported, and where floating turbines are assembled. And they will have a prominent role in the production and distribution of renewable hydrogen.
Europe's ports today support the deployment of 3 GW of new offshore wind farms every year. By 2030 they need to be supporting the deployment of 11 GW of new offshore wind farms every year.

How can Ports contribute to offshore wind cost reduction?
Ports can only deliver these services only if they make significant investments to upgrade and expand their infrastructure. Crucially, ports need to expand their land, reinforce their quays, enhance their deep-sea berths and carry out other civil works. They need to do this to cater for operating and maintaining of a larger fleet (including training facilities), for upcoming decommissioning projects and to host new manufacturing centres for bottom-fixed and floating offshore wind. Ports also need to diversify their activities to support the decarbonisation of industries, transport and heating in coastal areas.
Europe's ports need to invest €6.5bn between now and 2030 to support the expansion of offshore wind. This investment could be paid back in just five years and would bring significant savings for electricity consumers and society as a whole.

The development of ports infrastructure is commonly a matter for local, regional and national authorities. But given the strategic importance of ports to fulfill the EU's goals for offshore renewable energy, the Offshore Wind Ports Platform advocates for European institutions and Member States to develop a strategy for the development of port infrastructure and mobilise financial instruments to support the necessary investments.