7 June 2017
Ports working together to position themselves as a valuable part of the offshore wind supply chain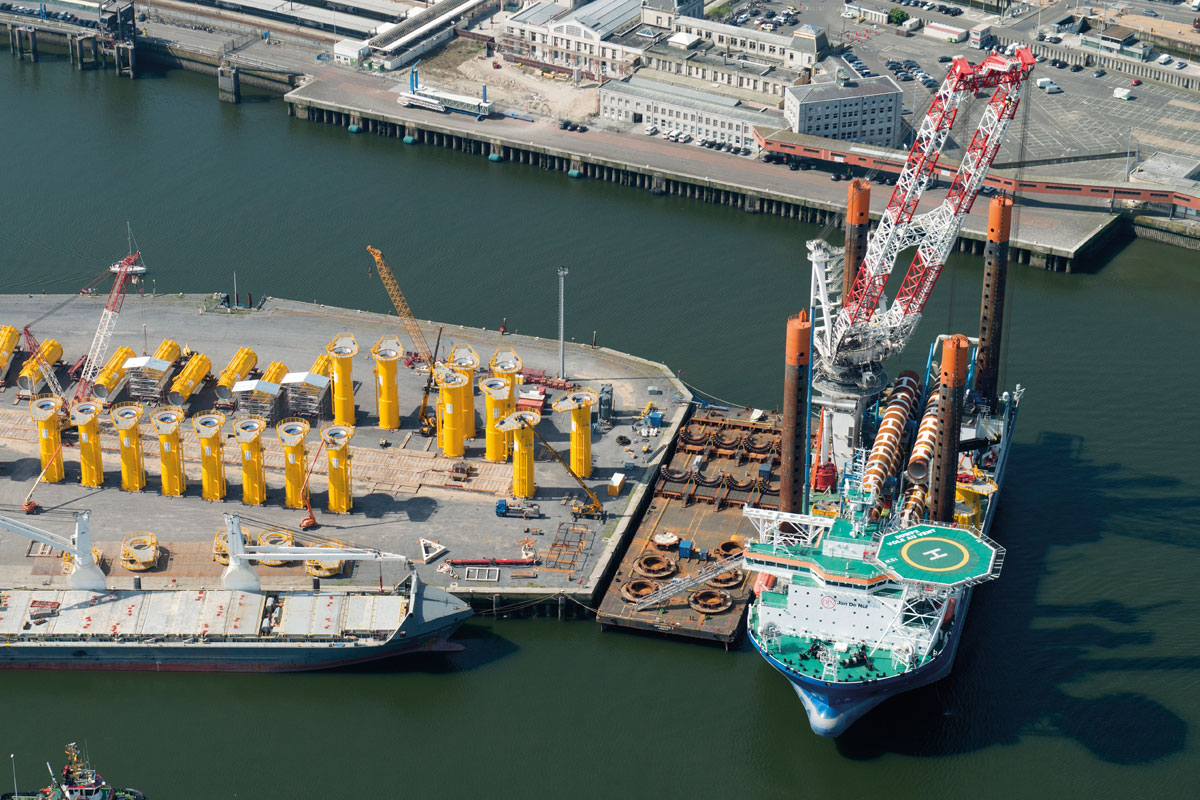 More often seen as competitors, ports are now actively working together to position themselves as key parts of the offshore wind energy supply chain, according to a new statement released today by WindEurope at the Offshore Wind Energy 2017 event in London.
It is an exciting time to be a part of offshore wind. The industry is maturing and costs are coming down. In a short space of time, over 3,600 turbines have now been installed in European waters, representing 12.6 GW of installed capacity. This is expected to reach 24.6 GW by 2020.
Pierre Tardieu, WindEurope Chief Policy Officer commented: "Ports are playing a unique role in cost reduction and efficiency in offshore wind projects. In an industry where the number and technological dimensions of projects are developing so rapidly, ports are continuously adapting their infrastructure to cater for ever larger components, bigger vessels and an increased number of activities.
"With a decline in offshore oil and gas activities, ports are shifting focus. The offshore wind sector is an interesting and fast-growing market for them. Location is key to attract new business, but ports are also now offering testing facilities, training centres and hosting warehouses, offices and operation centres for manufacturers, developers and the supply chain. As such, ports are becoming natural centres of industrial activity and development, bringing together knowledge, labour and capital to offshore wind energy."
In order to respond to these developments, WindEurope has created a new Offshore Wind Ports Platform. It aims to improve the two-way communication between ports and industry and demonstrate the value of ports towards cost reduction. The platform allows ports with active operations interest in offshore wind to come together to share best practice and engage with industry and policy-makers with a united voice. The Port of Esbjerg, Green Port Hull, Groningen Seaports, Atlantic Port La Rochelle, Port of Amsterdam, Port of Den Helder, Port Oostende, and Renewable Energy Base Oostende (REBO) take part in the platform.
The value that ports bring to the industry is largely measured by their ability to follow industry trends. That requires investing in infrastructure that caters for technology that may not yet be commercial. But for those investments to be made, offshore wind ports need to know how much business the offshore wind sector will generate. That's why they advocate now for clear government commitments on a steady pipeline of projects.