28 September 2016
WindEurope Summit 2016: Big business hungry for more wind energy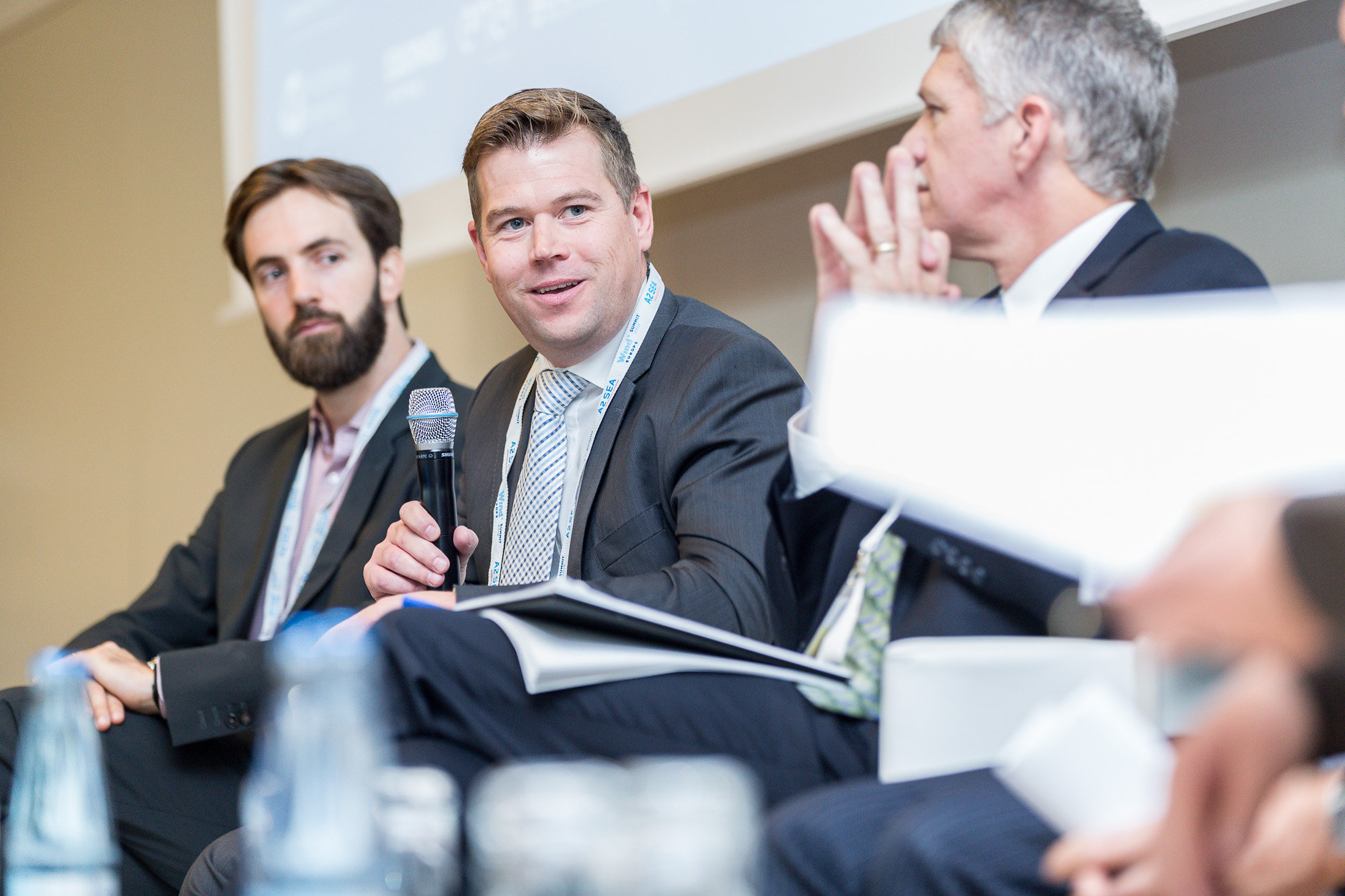 The WindEurope Summit conference session on corporate renewable power purchase agreements in Europe explored the changing models in the energy business. Finance experts and non-industrial investors from Google, ING and BT exchanged views on the potential of corporate renewable PPAs, electricity procurement and the challenges that come with such transactions.
Europe today has over 1.2 GW of renewables capacity contracted through corporate PPAs, 90% of which is in wind energy. A number of notable corporate renewable PPAs structured in recent years indicate that certain markets – such as the UK, Sweden, Norway and the Netherlands – have the potential for significant growth, with economic and sustainability motives driving demand.
Panellists included Marc Oman – EU Energy Lead and Global Infrastructure at Google, Tom Kiernan – CEO at the American Wind Energy Association, Robert Williams – General Manager for Procurement, Utilities, Power & Cooling at BT – British Telecommunications, Lucien Wiegers – Director and Head of Asset & Portfolio Management at Eneco, and Christian Schulz – Head of Utilities, Power & Renewables at ING Wholesale Banking in Germany. The session was moderated by Ruth Kent – CFO Europe & Head of Power Marketing at Brookfield Renewable.
Oman opened the session with a presentation on Google's journey in the energy business. The panel then debated the importance of the additionality principle that corporates and industrial players must follow to ensure new renewable capacity comes online.
Panellists stressed the importance of harmonisation in the EU power procurement regulations while acknowledging the need for more grid interconnections to help the corporate PPA market fully take off in Europe.  Contract flexibility is also needed to accommodate non-energy sectors signing the agreements. Standardisation in model contracts is key to opening up new markets and generating opportunities for large corporations, as well as small and medium size enterprises.
Looking forward, and drawing from the US experience, investors agreed on the need for greater dialogue and streamlined processes to encourage more partnerships like these in the renewable energy sector.