23 March 2017
WindEurope explores synergies between wind and hydrogen energy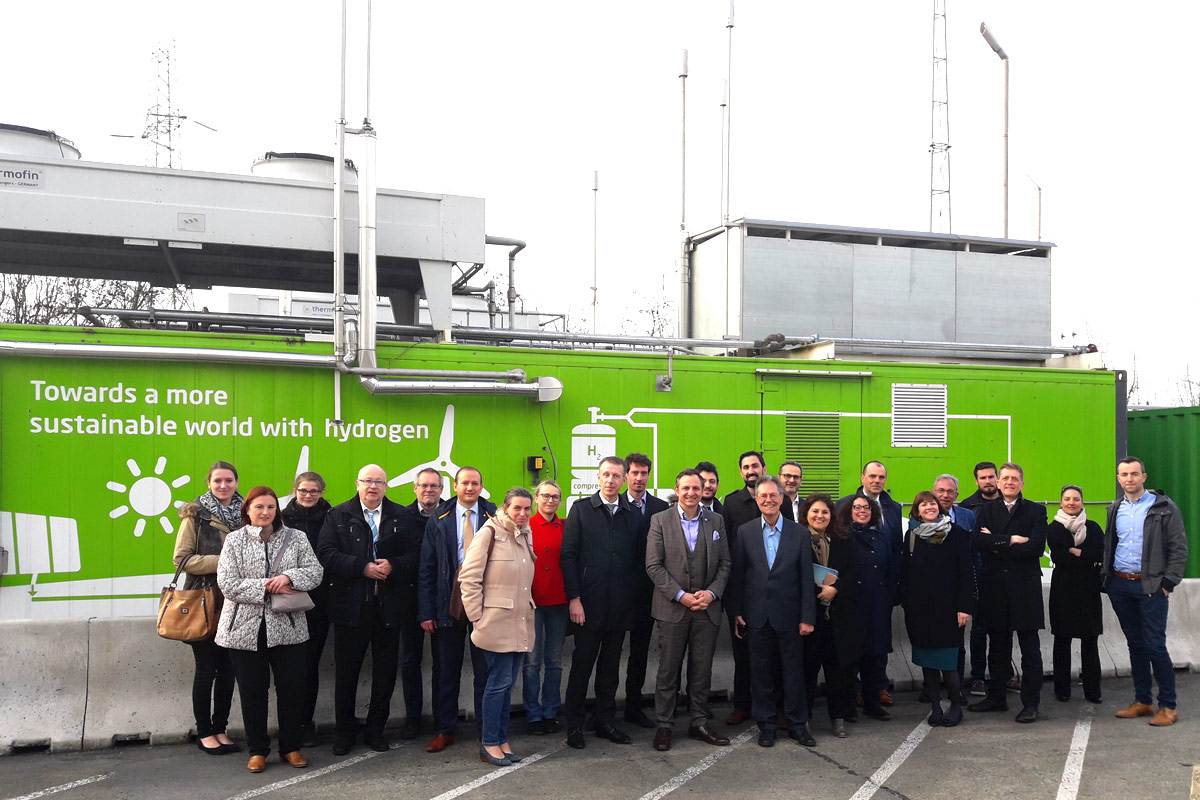 On March 22nd, WindEurope joined forces with the hydrogen community to hold a joint technical workshop exploring synergies between wind power and hydrogen energy.
The large sector-coupling potential of such a synergy could expand the use of wind energy far beyond the power sector and lead to significant emission reductions throughout the whole economy.
Because hydrogen can be created using renewable electricity as its main energy input, wind has a potentially enormous role to play. Renewable hydrogen could be used instead of conventional hydrogen in major industrial sectors such as fertiliser production and refineries. It could also be used to power fuel-cell electric vehicles, or even to provide heat and power in residential buildings, replacing fossil fuels across the energy system.
Leading technology companies, experts, utilities and experienced hydrogen users evaluated and discussed the potential of hydrogen technology to become a major energy vector in the transformation of the energy system, helping to integrate a larger share of variable renewable into the power system.
After the workshop, there was a visit to the logistical centre of retailer Colruyt, where there were presentations on both ongoing commercial and demonstration activities on how wind power is now used to generate the hydrogen powering Colruyt's forklift fleet. High level representatives from the European Commission, the European Parliament and investment institutes joined the industry in this informative tour.