6 October 2016
WindEurope CEO tells Irish wind industry they are a model for the rest of Europe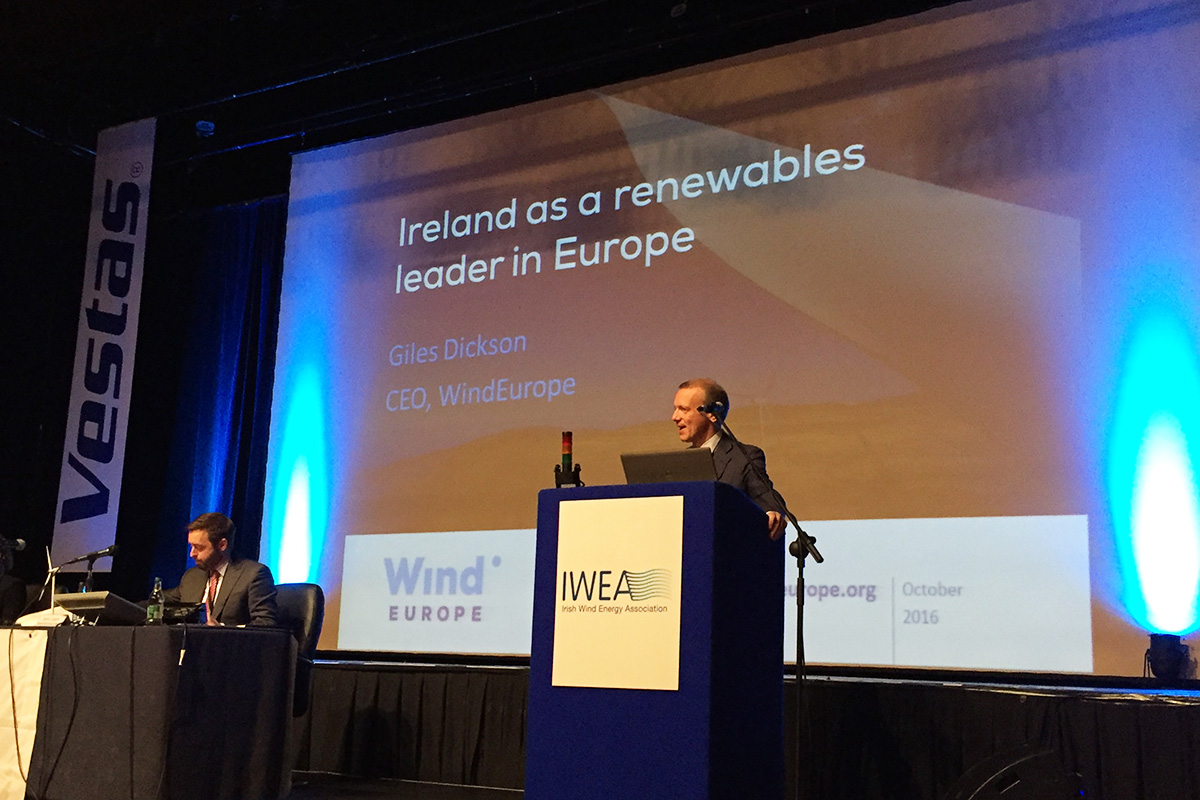 WindEurope CEO Giles Dickson addressed the autumn conference of the Irish Wind Energy Association today. He said Ireland was a model for the rest of Europe in how it was successfully integrating very high shares of wind energy in the electricity mix. And in how it was using corporate PPAs to reinforce long-term price signals for wind investments.
Wind is already 24% of Ireland's electricity mix. The all-Ireland TSO, Eirgrid, operates a system which allows for the integration of much higher shares of wind, up to 55% now rising soon to 75%. This functions well, and as an all-Ireland system it is a great example of cross-border management of variable renewables.
Ireland is also giving a strong example to the rest of Europe in the use of direct PPAs between wind power producers and large corporate consumers of electricity. Amazon, Apple and Facebook have all signed PPAs recently. The trend is set to continue, driven in large part by the needs of data centres. Several companies and organisations in Ireland are developing their own wind farms to serve their electricity demand, e.g. De Puy, Flahavan's and Country Crest.
Addressing concerns about the implications of Brexit for the Irish electricity system, Giles Dickson told the conference that the UK imported 6% of its electricity and, with much tighter reserve margins than other countries in Europe, would continue to do so for many years. So it was hard to see any UK Government not wanting to be part of the EU electricity market.