25 September 2018
Wind to become EU's largest power source well before 2030 according to IEA Executive Director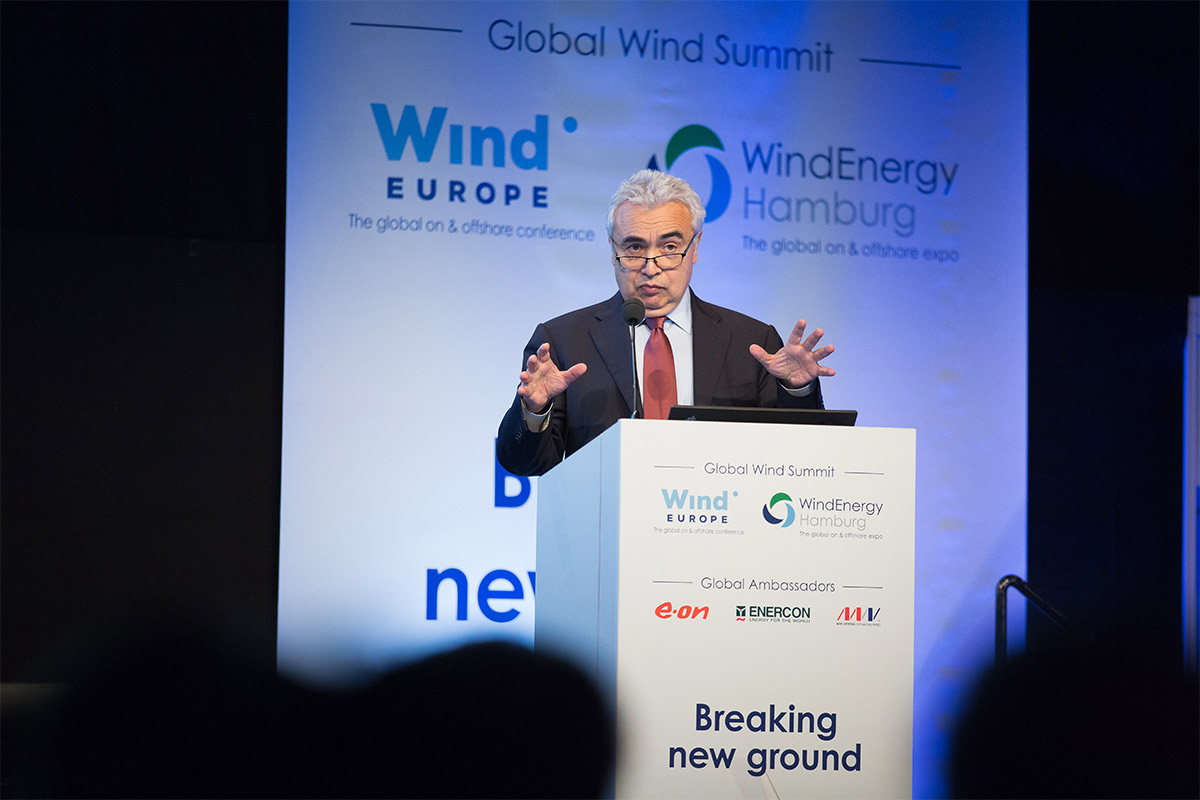 Wind energy is set to become the EU's largest power source well before 2030, said International Energy Agency (IEA) Executive Director, Fatih Birol at the Global Wind Summit.
Birol, speaking in the ministerial session, struck an optimistic tone. According to the IEA's projections, wind energy will become the EU's largest power source in 2027. This is compared to the IEA's last projection made in its 2017 World Energy Outlook, where it previously predicted this to take place "soon after 2030".
The more optimistic outlook is based on the EU's recently-agreed 32% target for renewable energy for 2030, which caused the IEA to revise its projections. According to the IEA, wind electricity generation in the EU will more than triple to 1,100 TWh by 2040.
The IEA's presentation from the session can be found here.