17 May 2016
Tell the European Commission where it should invest EU research funds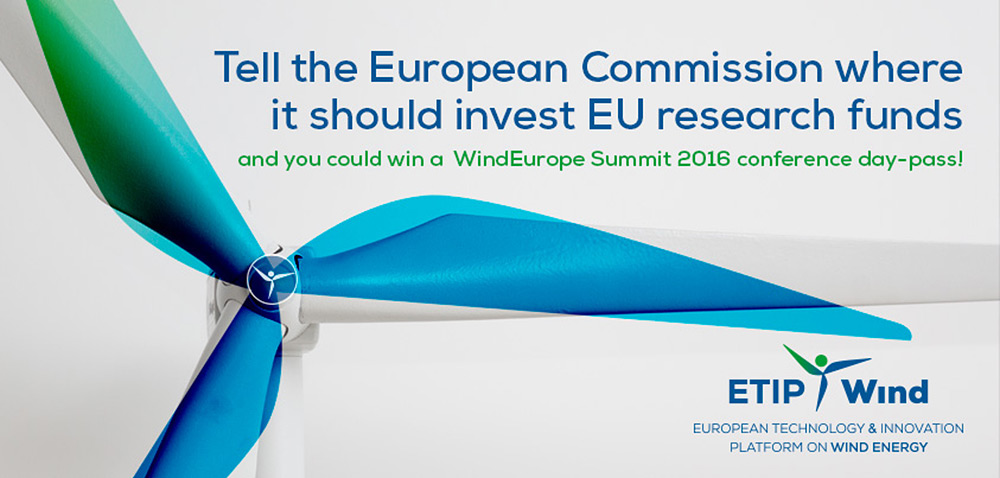 European Commission President Jean-Claude Juncker has stated his intention for Europe to become the number one in renewable energies. In order to realise this ambition, the European Commission is looking for innovative solutions with outstanding potential in the renewables field. Where will the next breakthrough come from? What are or should be the research priorities? Fill out the ETIPWind's 10-minute online survey for a chance to win one of three free day passes to the WindEurope Summit 2016.
ETIPWind invites all stakeholders from the wind energy community to take part.
Your suggestions form the basis of the Strategic Research Agenda (SRA) 2016, which the ETIPWind presents at the WindEurope Summit 2016 in Hamburg in September. The SRA will contribute to the EU Horizon2020 Strategic Work Programme for 2018 – 2020.
The survey ends on 25 May 2016.