22 March 2017
Giles Dickson delivers keynote address at World Economic Forum launch event at the European Commission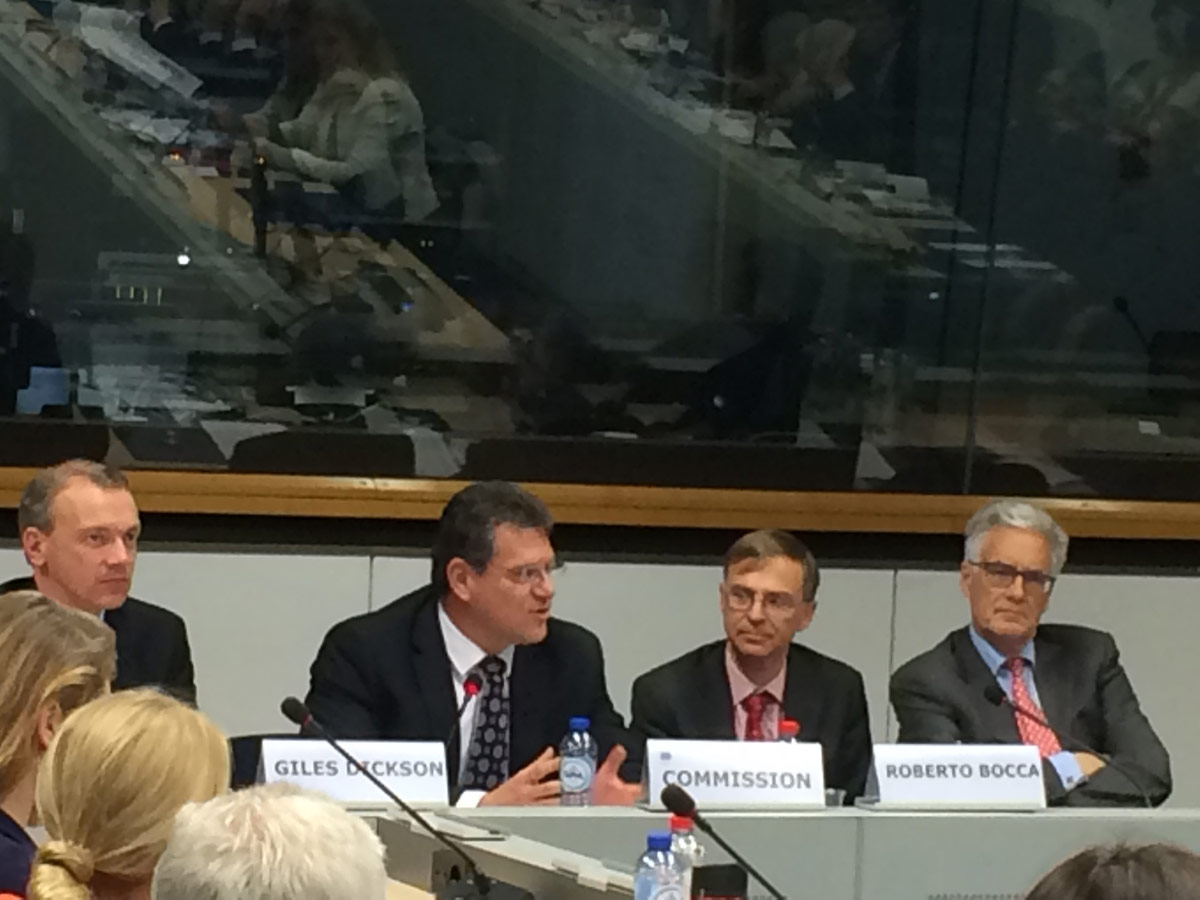 Today, as part of the launch of the World Economic Forum, WindEurope CEO Giles Dickson delivered a keynote address at the European Commission on how Europe can make the energy transition work. With Iain Conn, CEO of Centrica, and Lord Adair Turner, Chair of the Energy Transitions Commission, Dickson took part in a panel discussing the Global Energy Architecture Performance Index (EAPI) 2017.
In both his keynote and the panel discussion Dickson emphasised the need for more political ambition if Europe is to meet its energy targets of 2030. Currently, Dickson stated, only 7 countries in Europe have a post-2020 strategy for wind energy, and a combination of regulatory barriers and policy shifts have led to a disparity in the growth of the wind sector across EU states. To ensure that the EU reaches its 2030 targets in a cost-effective manner, Dickson stressed the importance of derisking investments in renewables in order to insure investor certainty. To this end, he argued, an EU Finance Platform must make priorities of covering first loss capital, underwriting renewable Power Purchase Agreements (PPAs), and reviving the securitisation market.
Current EU strategy, he stated, neglects the enormous potential of decarbonising heat and transport as a means of reducing the share of fossil fuels in Europe's energy mix. Europe's dependency on fossil fuels must be tempered by efficient and innovative strategies focussing on renewables. Here, Dickson pointed out the enormous benefits that lie in renewable market innovations such as technology-specific auctions on energy capacities.
Dickson concluded by stressing the necessity of focussing on projects of regional significance. Pointing to the example of Hull in the UK, he affirmed that forward-thinking investment in renewables can transform post-industrial regions into bustling hives of commercial activity, creating large-scale employment and a regional rejuvenation.