12 October 2018
Europe's leading sustainable innovation event set to launch next week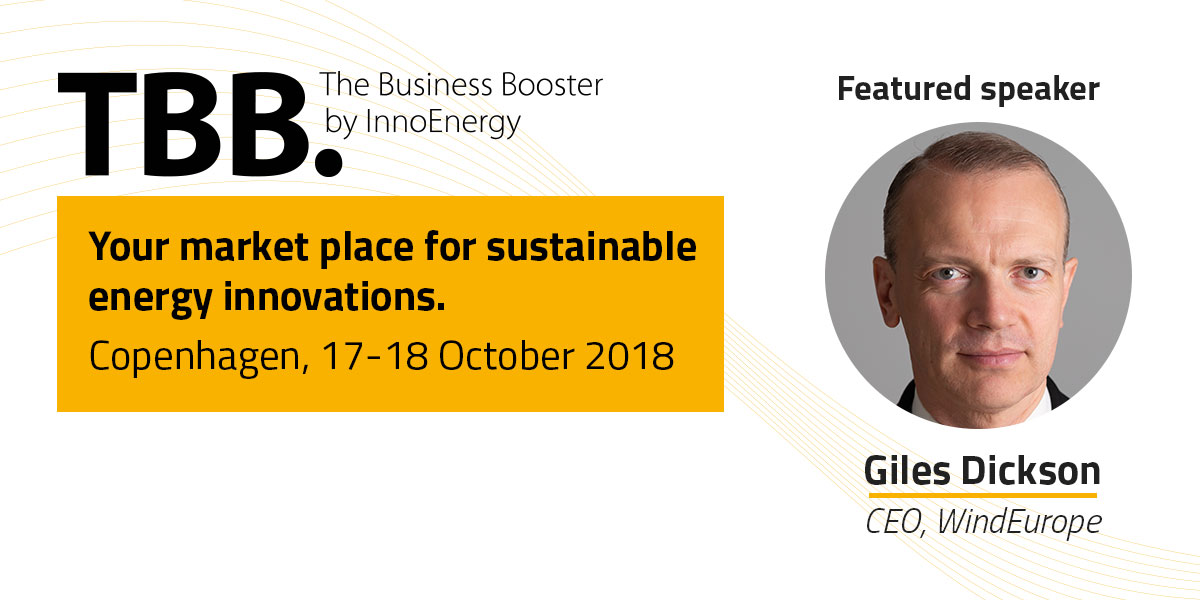 Next week the world's leading event in sustainable energy innovation, The Business Booster, will take place in Copenhagen from 17-18 October. Attendees will gain unparalleled insight into more than 150 sustainable energy start-ups currently translating scientific theories into world-changing, commercially viable solutions.
It's no surprise that wind energy will be a major presence at this event: the modern wind industry was effectively kick-started by small start-ups only a few decades ago, and is now expected to be the top provider of electricity in Europe within the next decade. It already represents more than 260 000 jobs in Europe.
It's this type of progressive thinking – clear-eyed innovation leading to jobs and world-changing technology – which will be on the agenda at the Business Booster. The event will feature a line-up consisting of industry representatives, financial communities, policy makers, regulators, start-ups and press.
The event's organisers believe that start-ups will provide the injection of innovation needed to boost the wind industry towards even more competitive heights. Elena Bou, Innovation Director at InnoEnergy, says "the heart and soul of the event remains constant: connecting sustainable energy innovations with industry, to ensure implementation of these technologies within the market and a real impact on our lives."
WindEurope CEO Giles Dickson is a confirmed speaker at the Business Booster, where panellists will explore game-changing wind energy innovations like floating wind technology and new digital solutions which are set to unlock revenue streams and increase efficiency across the wind energy supply chain. The event will also explore the electrification of transport and other European sectors, recently the subject of WindEurope's major report, Breaking new ground.
According to Bou, the Copenhagen event is not only about discussing, but also about acting. "This event may be the first contact point, but what we are really looking for is the establishment of relationships and partnerships that enable commercial agreements, finance support and other business, political or social actions. That is part of InnoEnergy's philosophy as a company, we are a trusted innovation ecosystem putting together all the ingredients needed in sustainable energy innovation: technology, talent, business models, finance, regulation and societal appropriation."
---
Want to find out more? Check out the event website
WindEurope Members get 30% off the registration fee.
Just enter the discount code TBB2018_WINDEUROPE upon registration.