8 October 2019
A new 'missions' approach for European Research & Innovation funding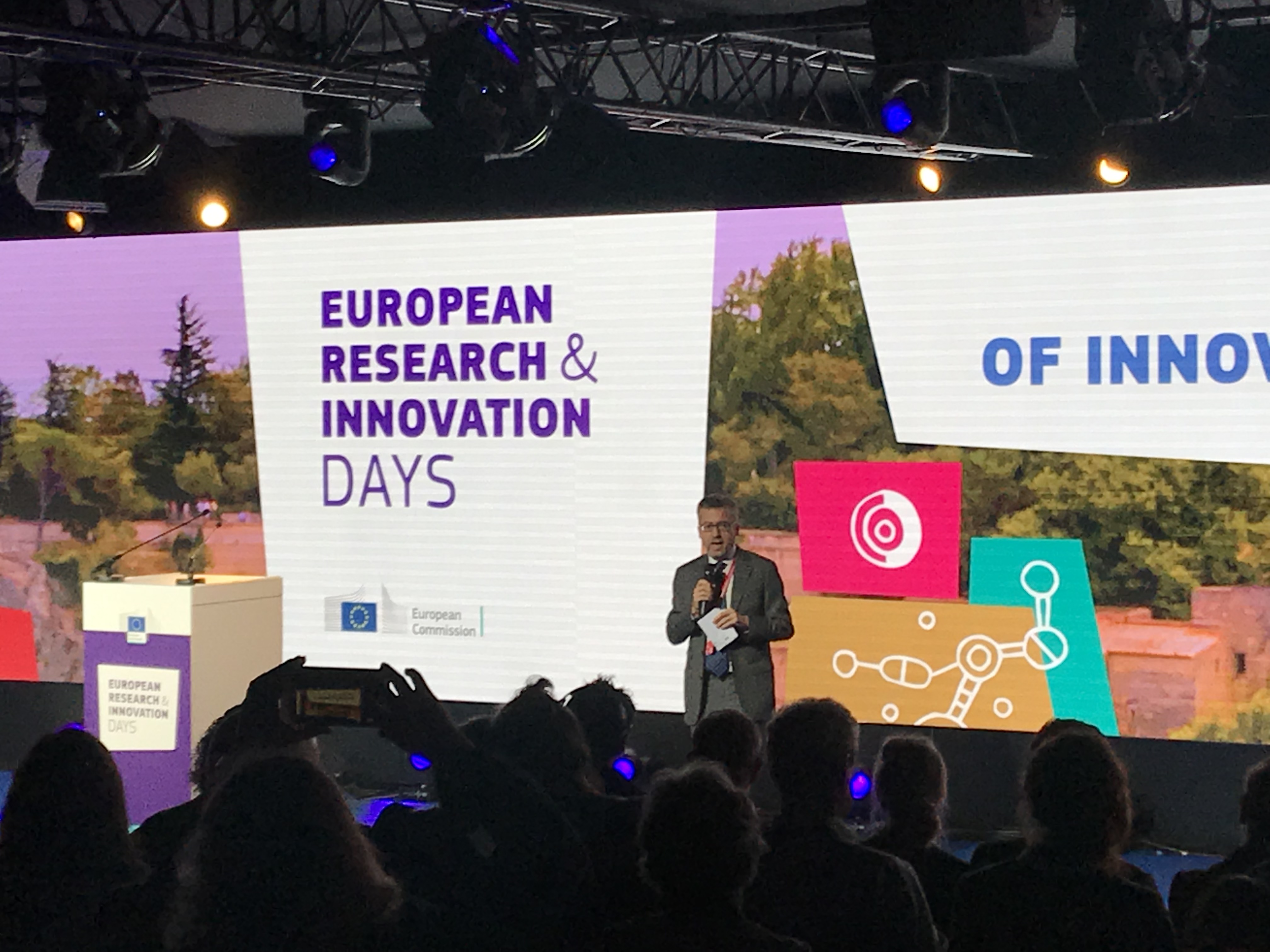 WindEurope participated in the recent Research & Innovation Days in Brussels (24-26 September) organised by the European Commission. The event brought together 3,000 people from industry, research and government to debate and shape the future of research & innovation policy and the EU's new €100bn research programme, Horizon Europe.
Horizon Europe, the successor of the Horizon2020 programme, will be built on 'missions'. These missions will focus on societal challenges and issues that impact citizens' life, including climate adaptation and climate-neutral cities.
Carlos Moedas (European Commissioner for Science, Research & Innovation) and Mariana Mazzucato (the influential economist behind the missions-approach), underlined the importance of Horizon Europe in accelerating the 'just transition' by allowing for new types of collaboration between public and private actors and leveraging other forms of investment.
Technological leadership in renewables, energy storage, transport decarbonisation, high-performance materials, exchange of intelligence, skills development and social sciences were said to be the ingredients enabling carbon neutrality and R&I policy should, therefore, invest in these. As for renewable technologies, the European Commission spoke about more support for the whole value chain and local, decentralised solutions with skills that help technologies to get to market.
An important change for Horizon Europe will be that funding will not be earmarked for specific sectors but will instead be allocated to projects based on their impact. Those submitting project proposals will have to prove that their technologies will have a positive impact. This equates to both a challenge and an opportunity for the wind industry to submit the best project proposals.