7 October 2021
Interview with Joakim Hedlund, CEO of Carbex
This month, we sat down with Joakim Hedlund, CEO of Carbex, to discuss their history in carbon brush development and their expanding role in the power and signal sectors.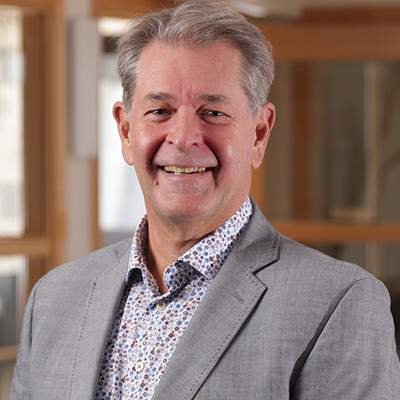 Can you tell our readers a little about your organisation? (General history in Europe, countries in which you are active, specific projects you are involved in, industry players you have worked with, etc.)
Carbex AB is a long established industrial Swedish company that has, since 1887, been a leading player in the development of carbon brush technology for use in power and signal transmission.

Then as now the company's strength has been in silver carbon brushes however we also produce a series of high quality non-swelling copper brushes which are marketed to both leading OEMs as well as independent service organisations.

Today Carbex not only manufactures carbon brushes, but the company also supports customers within the power and signal sectors to develop complete systems. An example of this is our i-BRUSH system which monitors the status of wear and heat temperature of carbon brushes. Carbex is in an expansion phase and in order to meet growing demands the company is expanding its production premises in Vadstena as well as investing in new machinery and processes.
What are the most exciting developments you have seen in the wind industry?
From Carbex's perspective, we have seen how the sector has strongly promoted preventative measures to improve availability of plants through identifying defective or worn components and designing models for trend analyses. During the last five years we can see how this development has gained momentum and we are also very conscious of how our system can play an important role in generator surveillance.
What changes would you like to see in the wind industry?
Increased focus on recycling and resource optimisation. At Carbex we offer our customers the opportunity of returning used brushes for recycling. At present interest in this service is relatively low and we would like to see more interest in this area.
Going forward, what role do you see your organisation playing in the future development of wind energy?
To maximise the potential of wind turbines, it is vital that service and maintenance are optimised to minimise downtime. We believe that tools for managing predicted maintenance will take over planned maintenance instead of the present time regulated intervals. Unplanned downtime will, to a great extent, be reduced as we incorporate more measuring points in the plant which inputs more information to the customers surveillance system. Our i-BRUSH technology measures the critical point in a wind turbine which previously has been a blind spot.
How has WindEurope membership benefited your organisation?
It is very important for us to profile the Carbex brand and highlight our competence within power and signal systems. Through membership of WindEurope, we can meet all the major companies operating in the wind turbine sector. We are also planning to participate in seminars and fairs.
If we look ten years ahead, what do you hope to have achieved?
Our goal at Carbex is to be a leading player within AI technology for slip ring systems in wind power as well as in other application areas. Our current projects with OEM customers have, for example, resulted in new technical solutions which will impact on how we conduct present-day service approaches. This is achieved through i-BRUSH as well as additional in-house developed products.
---
Find out more about Carbex