4 April 2022
Interview with Jérôme Imbert, CEO of Sereema
This month, we sat down with Jérôme Imbert, CEO of Sereema, to discuss their journey to becoming an international digital actor, and their views on the importance of digitalisation.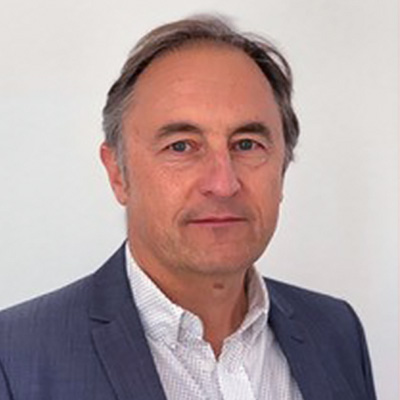 Can you tell our readers a little about your organisation? (general history in Europe, countries in which you are active, specific projects you are involved in, industry players you have worked with, etc.)
Sereema is a CleanTech company aiming at excellence in maintenance and digital wind turbine operation.

Given the complexity of operating wind farms, we are convinced that excellence comes from a mixture of independent data and deep processing (such as AI) to empower wind asset owners.

I founded the company in 2015 when digitisation had yet to be defined within the wind industry. Our first partners put their trust in a shared vision focusing on IoT and independence with the aim of optimising performance and productivity of assets at scale. Thanks to its Windfit-connected technology, Sereema provides wind optimisation services across 15 countries, in Europe and the US, boosting production at over 2 GW of turbines onshore and offshore.

I'm proud of our teams who are currently working hand in hand with major players from among Utilities, IPPs and investors. Together with the likes of Enel, EDP-R, and Falck we are building intelligent, instrumented, and interconnected operations.
What are the most exciting developments you have seen in the wind industry?
We're experiencing the most exciting developments right now! Offshore wind's takeoff is a sign that the wind industry is scaling up. What I mean is that the industry as a whole, all actors, and not just the OEMs, are part of this journey.

At an operational level, the industry itself is fairly cognizant of the challenges of rapid growth. The race for size has been exciting but I feel like it's reached its limits. The race for skills and smarter operations is still on. For us at Sereema, digital operations are at the core of tackling these challenges.
What changes would you like to see in the wind industry?
Looking at other industrial sectors we can see how deeply they have been transformed by the digital transition. This needs to become a fact of life for the wind industry as well. New turbines have yet to be designed with digitalisation as the main focus. The wind industry has taken it on as a challenge. But it's in the hands of disruptive actors, like Sereema, to drive that impulse and make sure it becomes a reality, soon.
Going forward, what role do you see your organisation playing in the future development of wind energy?
We're enablers: given our twin backgrounds (in the digital realm and in wind) we're able to help the industry lay out the roadmap of change. Not only by shaping the future of wind but also by supporting people managing existing assets.

In Europe 97 GW of turbines are now over 10 years old – who knows how long these assets will be in operation? 10 years, 15 years, 20 years? The industry can't afford to wait for the next generation of wind turbines to harness the benefits of digitalisation. We are here to give each actor the opportunity to embrace it and improve their skillset.

For us at Sereema, the roadmap points to intelligent turbines that work in tandem with each other. Meaning not just at an individual level but at a wind farm scale as well. And redefining optimisation – with turbines reaching a performance in excess of 100%, by placing them in Synchrony®.
How has WindEurope membership benefited your organisation?
I like to think of Sereema as one of WindEurope's success stories.

We joined as members three years ago, with a hunger for knowledge and connections in the industry. Now we're fully-fledged, active members, engaged in task forces and commissions where all the key industry decision-makers get a chance to speak.

One thing that hasn't changed is the consideration of WindEurope's team in listening to us, from our early days as a small garage start-up to the international digital actor we are today.
If we look ten years ahead, what do you hope to have achieved?
Let's say just five years ahead given the changes happening in the energy sector!

I can picture Sereema in a federative role, bringing together a community of players from all over the value chain, but with the common goal of getting the most out of their wind farms.

I'd love to be able to look back at this interview as a reference partner in the technical optimisation of wind projects – which by then will be as accurate and easy to use as the weather app on your smartphone.
---
Find out more about Sereema