7 December 2021
Interview with Gary Hickin, CEO, EnergyVue
This month we sat down with Gary Hickin, EnergyVue CEO, to discuss their role as a provider of digital solutions and the potential of high-frequency, standardised data for wind farm asset performance.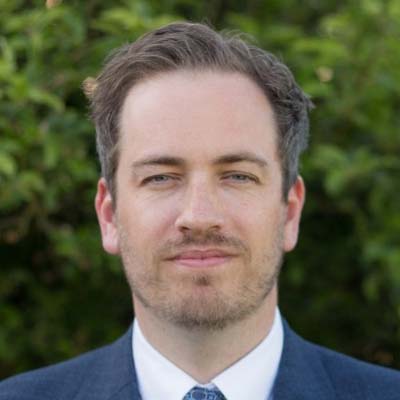 Can you tell our readers a little about your organisation? (general history in Europe, countries in which you are active, specific projects you are involved in, industry players you have worked with, etc.)
EnergyVue is a new company established in Aberdeen, Scotland in April 2021. We are primarily a technology provider and are part of a larger group of companies, Curtis & Associates. The group has over 30 years of experience in edge data collection, standardisation, transmission, visualisation and analysis and has been delivering these services internationally. EnergyVue are now applying this experience to the renewables energy space.

Since our first line of code in April this year, we have been moving rapidly and have developed three core products, ENERGYVUE, EDGE and VAULT all with the purpose of collecting data, standardising that data and then allowing the ongoing visualisation and analysis of that data. Our technology works with all renewable asset types and related sensors.

Our main differentiator is our ability to provide our customers with the tools they need to run their Real-Time data management internally via a software as a service model, without the need for a fully managed service, which can sometimes be prohibitively expensive.

EnergyVue consists of a compact but agile team of developers and designers all with one goal in mind – to offer something different. Giving the power back to our customers, and making data management so easy, that the focus can remain firmly on the usage of that data rather than locating it and preparing it for analysis.

Our goal is to offer a new way for operators, equipment manufacturers, service providers and stakeholders to manage their data by giving it the priority and attention it needs. Ultimately we are here to support the optimisation of operations and improve asset performance through a solid data foundation.

EnergyVue is already involved in proof of concepts to demonstrate our new way of doing things. We are also discussing the generation of some custom solutions to meet the needs of our potential customers. The future is certainly looking exciting for EnergyVue.
What are the most exciting developments you have seen in the wind industry?
With the growth of the industry there are so many exciting things going on right now, many of which are relevant to what we do in the data and digital space. EnergyVue is focused on data; we are most interested in the growing requirements for standardised and high-speed data. We have already started working on a few projects where companies require data, sometimes from multiple different assets. They require that asset data to be standardised and at a frequency high enough to allow them to detect real-time changes at their remote sites. Be it parameters from the turbine itself or other connected sensors, such as LiDAR, we see a large requirement for a single integrated platform for all of this data.

With higher frequency data, a number of possibilities are unlocked, such as:

Real-Time monitoring of assets and connected sensors.
Real-Time data analysis, detecting issues before they happen or worsen.
Data to build more accurate models for analysis such as power forecasting. Conditional monitoring and preventive maintenance, all in real-time.
Real-Time alerts and the use of data to generate custom alerts.
And much more!
What changes would you like to see in the wind industry?
I think more collaboration is needed. The ability to interoperate and work as a single team will ultimately benefit everyone in the industry. We are witnessing the 4th industrial revolution and we need to ensure that digitalisation and collaboration are at the forefront of our efforts.

If we can achieve this, it will see the focus rightly shifting to the task at hand and not allowing competition and control to stifle innovation.
Going forward, what role do you see your organisation playing in the future development of wind energy?
In order to improve something, you must first be able to measure it. To do this the data must be readily available, standardised and not siloed.

Data and digital solutions are key to ensuring that the wind industry can continue to innovate, and EnergyVue can offer a single, customer-controlled data platform capable of handling all renewable energy asset data. EnergyVue is a platform that offers standardisation, lifts restrictions and allows for further use of data, helping our customers to optimise the existing as well as the future performance of their assets for years to come.
How has WindEurope membership benefited your organisation?
EnergyVue joined WindEurope pretty much right after our incorporation. So far our membership has proven to be extremely useful. It has given us access to vital information and contacts that have enabled our rapid growth. We also attended the Electric City event this year, which gave us the opportunity to meet many potential customers and to discuss industry challenges regarding data and digital solutions.

We are also part of the O&M Digital task force and have been actively involved in discussions around data standardisation and sharing.
If we look ten years ahead, what do you hope to have achieved?
We hope that EnergyVue will have played our part in the ongoing success and growth of the international wind industry. An additional hope would be our recognition as the "go to" solution in the renewable energy data and digital space. Our aim is to continually advance our solutions allowing EnergyVue to remain one step ahead of the new industry requirements and standards.

Our final hope is that data standardisation, secure data sharing and system interoperability become commonplace and that EnergyVue has played, and continues to play a key role. EnergyVue wants to be at the core of the new zero-carbon economy.
---
Find out more about EnergyVue