14 August 2019
Interview on end-of-life issues with Bart Dujczynski, Board Member at ROMO Wind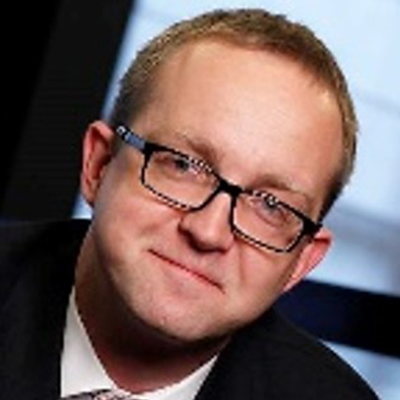 In the build-up to WindEurope's End-of-Life Issues and Strategies Seminar (EoLIS) on 5 September, we sat down with Bart Dujczynski to get his take on the questions of repowering, lifetime extension, and more.
Bart is a Non Executive Board Member at ROMO Wind AG. In addition, Bart is Board Advisor at Saule Technologies (perovskite PV cells via ink jet printing), Board Advisor for Nabla Wind Power (Life Extension specialist), DB Energy SA (energy efficiency auditor/ESCO specialist), Senior Affiliate FTI Consulting (in-house Clean Tech industry expert), Co-Founder/Partner of BBM Offshore (Polish Offshore Wind development) and BBA Solar (Polish PV development) and active via Proventus Renewables Ltd with On/Off-shore and PV investment strategies with global investors. Both ROMO Wind and Proventus Renewables Ltd are WindEurope members.
A significant share of Europe's wind energy capacity will reach the end of its operational lifetime in the next 15 years. From a business and societal perspective, what is the value of keeping this outgoing capacity running? Is there any? And how do you interrelate it to re-powering?
High-wind sites suitable for development are hard to come by. For example, key markets in Europe such as Germany, Iberia or France are space-constrained. Repowering old sites with fewer (and bigger) turbines can be preferable to new-build. The lifetime of old sites can also be extended. Both options – repowering and lifetime extension – create a new asset class, which can be alternative to (or go in parallel) with new-build assets in hugely competitive auctions.

In most cases, I would say that repowering has little cost advantage over new-build. Basically, the benefit lies in increasing output at old, high-wind speed sites using modern, more efficient turbine models. Ultimately decisions will come down to economics, and in some cases the required AEP increase for repowering is hard to find.

Lifetime extension has significantly lower CAPEX. This can, in some cases, double life through life-consumption assessment, component upgrades – aerodynamics, sensors, controllers, etc. Further, performance improvement can be boosted by adopting new equipment on aging assets via re-blading, extenders, etc. At ROMO we do this in active collaboration with companies like Nabla Wind Power from Spain and eTa Blades from Italy.

In summary, there is space for both strategies but it's both easier and more flexible to extend the lifetime. Repowering, like new-build capacity, still relies on auctions and hence requires effective subsidies. On the other hand, lifetime extension creates a new asset class that plays into the true definition of market parity, since it is a merchant strategy that has to hold up to market dynamics. From a societal perspective, lifetime extension is cheaper for the end consumer.
Let's imagine that you're the Energy Minister for your country. You're drafting your national strategy for tackling wind energy assets reaching the end of their operational lifetime. What are two key elements of your strategy?
The first is permitting: it's absolutely essential to ensure that current permitting is extendable for life extension. In particular, this needs to be efficient in cases where performance improvement would need to alter the structure of the wind farm e.g. re-blading/re-tipping.

The second key element would be certification: certification of lifetime extension would benefit from a standardised process, making lifetime extension easier from an insurance/bankability perspective.
How should operators look at this? Which strategy should they adopt and what critical items should they focus on as they decide?
All that operators will look at is the economics, which I've already discussed. OEMs are inherently in a difficult position since they are in the business of selling new turbines. As such, I suspect they would be in favour of repowering or new-build strategies. Furthermore, I suspect it is a difficult argument to have between an operator and an OEM if the OEM is expected to confirm that the turbines it sold to the operator under a 25-year lifetime are now confirmed by the same OEM to run for 40 years!

However, there is something to be said strategically for supply into a retrofit market or at least not obstructing operators who wish to extend the lifetime of the original turbines.

Critically, OEMs could look to implement solutions which allow for a longer life at the outset. This all has to do with data analytics and providing more refined measurement tools on the factory floor in order to provide precise wind measurement data rather than relying on met masts.

To take a concrete example: a rotating, in-line wind measurement via ROMO's iSpin is superior to a static measurement on the nacelle. If, at time of the turbine assembly, OEMs substitute the nacelle anemometer with the iSpin sensor positioning on the spinner, there will be visible LCOE benefits. This small sensor can make a big difference in winning auctions. Research conducted with OEMs in Advanced Controls found visible LCOE benefits from direct benefits like improved turbine control (e.g. reduced turbulence curtailment), consistent performance (e.g. identification/correction of underperformers), improved direct economics (e.g. very precise power curve certainty to bid on), improved analytics ( e.g. for lifetime evaluation and condition monitoring) leading to ultimately lower O&M (e.g. lower own power consumption or reduced repairs/maintenance visits). If OEM's can maximise these benefits for owners, then the turbines with most of this certainly will outsell those that don't, because operators will see immediate benefits in their auction bidding strategies in both offshore and onshore wind.
Interested in learning more about end-of-life issues in wind?