1 February 2018
Interview with Gunnar Groebler, Senior Vice President, Business Area Wind at Vattenfall
In January 2018, WindEurope sat down to conduct an interview with Gunnar Groebler, Senior Vice President, Business Area Wind at Vattenfall. You can read our discussion of PPAs, zero-subsidy environment and electrification below.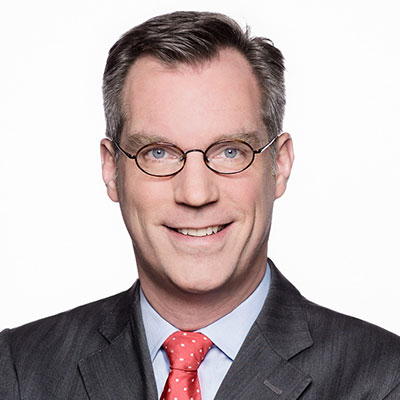 Vattenfall participated in the zero-subsidy offshore wind tender in December 2017. How are you going to ensure that your project has a stable revenue?
Yes, we were proud to participate in this zero-subsidy tender. In general we can say it is – and has been for the past 100 years – Vattenfall's core business to manage a portfolio of power assets with market price exposure. Currently around 118 TWh.

However, I still think your question is touching on a key point: revenue stability is what causes most concern in the industry given that subsidies have long provided a sort of stability on the revenue side of things. What we see right now is an increased interest in talking about PPAs (Power Purchase Agreements), especially in the Netherlands.

As you know, the Dutch government is driving CO2 reduction and works on further growth of renewables. This political approach has also influenced large industry players, who are now approaching Vattenfall to discuss renewable PPA structures. You might recall our recent long-term PPA with Microsoft. We are now engaged in ongoing discussions for further projects like that.
Would you say that the ability to sign PPAs is one of the key features to making the Vattenfall bid stand out in the zero-subsidy tender?
Well, I think part of what makes our bid stands out is the fact that we have an established customer base in the Netherlands. Our customer portfolio today consumes 16-18 TWh per year – so the sheer scale of our customer base is one thing we have in our favour.

The second thing is that we are a well-established player in the Netherlands, with a lot of contacts, especially with B2B customers and large industrial corporations. And we have proven, in the example of the Netherlands, that we can close a PPA deal for a sizeable wind farm. This makes us a reference not just for our customers but for those who are not our customers yet!

And thirdly, we shouldn't forget that we have a strong track record in offshore wind, especially in our ability to work on cost reductions. We have been amongst the most successful players in competitive auctions in the past 24 months.
Sticking to the topic of PPAs – do you expect PPAs to effectively replace national support mechanisms? And why are PPA developments happening in certain markets and not others? For example, in Germany?
Well, I think there is an historical element there. If we look at Germany, specifically, there is no history of PPAs. Because of their past structure, and their current structure too, there has been no real need for corporate PPAs. But even in Germany, now, we are beginning to have the first signs of industry and corporates wanting to talk PPAs with us – so we do see this type of business emerging.

Of course, other countries like the Netherlands are real frontrunners around this kind of structure, and if you look across the globe – for example, in North America – you see that the PPA structure is already very common. Wind is a maturing industry which, up to this point, didn't really need a structure like PPAs. But today, as wind is hitting the price-levels of conventional energy sources, we are definitely going to see more of this type of deal.
So, basically, subsidy-free is not policy-free?
Exactly. This is the headline we used at the WindEurope Conference and Exhibition last November in Amsterdam. Just because we're seeing the first subsidy-free projects doesn't mean that all the regulatory framework can just suddenly be dropped. WindEurope have been very active in working towards setting a renewables target of 35% on an EU-level, and in working to get further willingness from governments for a future build-out.

Again, here the Netherlands has been very proactive in setting ambitious targets for five years in a row. We need much more of that sort of proactivity from other countries, going forward. The cost-side will obviously develop much further, if and when we have more long-term commitments to growth. Because the more visibility there is in terms of volumes, the more cost-developments will continue to evolve.

One more important thing I'd like to add on regulatory measures and PPAs: Right now, PPAs are relatively new. But if they become more standard, and I think they will, then we really need to discuss the structure of PPAs with the competition authorities in Brussels. At WindEurope, you have already raised that topic in Brussels, rightly so.
Let's move on to the question of electrification. How does the electrification of other sectors – heating and transport, for example – affect the investment decisions made by Vattenfall?
It has a clear and important impact on our decision-making. This comes back to what I was saying earlier: industry is now approaching us to discuss the electrification of industrial processes. Take the example of heat. Low and middle caloric heat can easily be replaced by electricity with technology that is already out there, such as hybrid boilers, or even electric boilers.

Basically, the more CO2 exposure you have in a heating system, the earlier you will find yourself switching to renewable electricity for heating. It just makes sense. The same rule applies to district heating systems – you can replace current carbon-heavy heat producers like coal plants with renewables. I would even go as far to say that this, to me, seems like a perfectly natural development.

What we need now is politicians who will stay firm in their commitment to the energy transition and think in terms of solutions rather than problems. There are challenges ahead of us that need to be tackled, and the process is certainly going to take some time. However it's crucial that we do not lose the pace of the energy transition. Having a firm and a brave political landscape is very, very important to making the transition a success.
---
Find out more about Vattenfall