The WindEurope Summit 2016 (formerly EWEA Annual Conference) is attended by thousands of industry professionals from across Europe and beyond. Meet the right people at a range of networking events, including a VIP lunch and the glamorous WindEurope Gala Dinner on Thursday 29 September.
Connect with the right person – check out the Attendee Lookup
Social events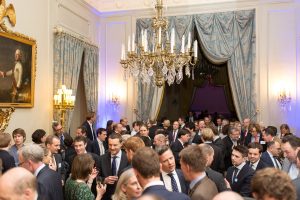 Monday 26 September 2016, 18:30 – 21:00
Location: Panoramadeck, Emporio building, Dammtorwall 15, 20355 Hamburg
Join WindEurope's annual Members' reception, an evening of networking prior to the official opening of WindEurope Summit 2016.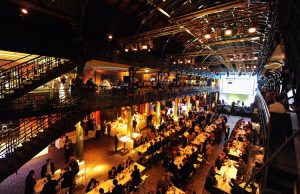 Tuesday 27 September 2016, 18:30
Location: Fish Auction Hall, Hamburg Fish Market
The Opening Night will be held directly after the close of the first day. The ideal setting for discussions and networking in a relaxed and pleasant atmosphere.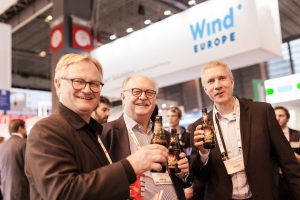 Wednesday 28 September 2016, 18:00 – 20:00
Location: WindEurope stand, East entrance, HMC
After the closing of the second day at WindEurope Summit, we would like to invite all participants to gather at the WindEurope stand.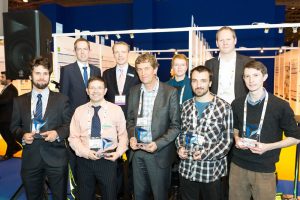 Thursday 29 September 2016, 10:30 – 11:30
Location: Poster area, Level 2, CCH
You can visit the poster area at any time during the conference. This is your chance to be able to meet face to face with the presenters with no queuing required.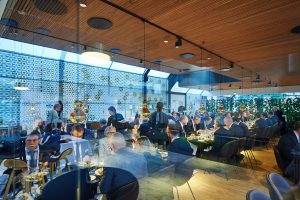 Thursday 29 September 2016, 12:00 – 14:30
Location: Sidney room (Radisson Blu Hotel Hamburg), adjacent to the CCH – Congress Center Hamburg
Join finance and industry experts at an exclusive (on-invite only) seated lunch, and share your opinion with the key leaders of the industry during and after a panel session.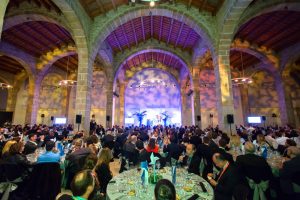 Thursday 29 September 2016, 19:30
Location: Mehr! Theater, Banksstraße 28, 20097 Hamburg
Join wind energy professionals for an evening of high-level networking, delicious food and a keynote speech from Dr Fatih Birol, Executive Director of the International Energy Agency.
Side events & workshops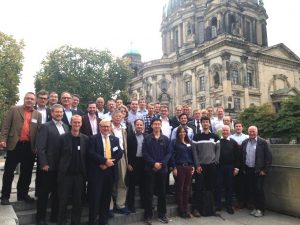 Tuesday 27 September 2016, 14:00 – 18:00
Location: A4.4 – First floor, Congress Centre Hamburg
Join IEA Wind and hear about their "Recommended Practices" for the wind industry.
Tuesday 27 September 2016, 14:30 – 16:00
Location: C4.1 – First floor, Congress Centre Hamburg
The event will provide an overview of the current state of the NER 300 programme and its future. Experiences from funded wind energy projects will be shared with the audience and a panel will discuss challenges and opportunities identified.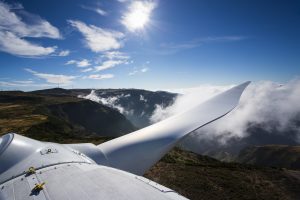 Thursday 29 September 2016, 9:00 – 13:00
The 34th Round Table on Sustainable Development brings together ministers, senior private sector executives, and high representatives from International Financial Institutions to grapple with environmental and developmental issues at the global level.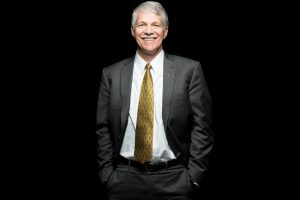 Thursday 29 September 2016, 10:30 – 11:30
Location: A4.4 – First floor, Congress Centre Hamburg
Stop by and enjoy a coffee while learning about new opportunities in the US Market.
Tom Kiernan, CEO of the American Wind Energy Association, will describe major new opportunities in the U.S. market, which topped 75 GW in capacity in August and saw completion of its first offshore turbines.