The event will give delegates the opportunity to engage directly with wind energy experts from industry, finance, academia and government. The Summit sessions cover a wide range of issues from the impact of digitisation in wind power to developments in storage technology and changes in finance and business models.
Visit the programme page to see the full list of sessions and click on individual sessions to see the contents.
 NEW 

Business meets Policy sessions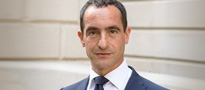 Michael Liebreich, Chairman and Founder of Bloomberg New Energy Finance, will start the session with a thought-provoking view of the state of the industry in Europe and the challenges it faces. This will be followed by a discussion between ministers and key industry figures.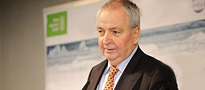 Klaus Töpfer, former Executive Director, United Nations Environment Programme (UNEP) and Jos Delbeke, Director-General for Climate Action, European Commission will be discussing the role of wind energy in the implementation of the Paris climate agreement across the world and how this is affecting the industry.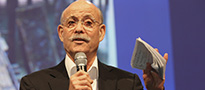 Jeremy Rifkin, president of the Foundation on Economic Trends and advisor to the European Union will be setting the scene for this interesting discussion. He will be joined on stage by Jeremy Leggett, Futurologist, and famous author of the "Winning the carbon war" bestseller book.
Programme highlights
Brexit: what implications for the wind industry?