Environmental impacts & social acceptance
Topic leader – General
Jennifer Ramsay, Assistant Programme Manager, Local Energy Scotland, Scotland.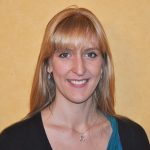 Jennifer works as part of the Scottish Government's Community and Renewables Energy Scheme (CARES) team at Local Energy Scotland, based in Edinburgh. Jennifer has a BSc in Sustainable Development, and has worked in the community energy sector for four years. She is responsible for coordinating guidance and support regarding community involvement in renewable energy development, exploring potential for shared ownership opportunities, and ensuring the industry in Scotland is supported to deliver best practice. Jennifer also works on the IEE-funded WISE Power project, seeking to optimise social engagement and acceptance related to onshore wind projects.
---
Topic leader – Science & Research
Uta Schneider,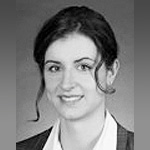 Researcher, Fraunhofer Institute for Systems and Innovation Research, Germany.
Uta Schneider studied Social Sciences with Psychology at the universities of Mannheim, Giessen and Brussels, specializing in Micro-sociology, Consulting and Advisory Services. From January to December 2011 research associate in the Competence Center Energy Policy and Energy Systems at the Fraunhofer Institute for Systems and Innovation Research ISI, since January 2012 in the Competence Center Energy Technology and Energy Systems. Her work focuses  on acceptance of new mobility technologies and infrastructure, qualitative and quantitative methods
---
Finance
Topic leader
Jérôme Guillet, Manging Director, Paris Office, Green Giraffe.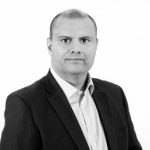 Dr Guillet is the Paris Managing Director of Green Giraffe. A banker for all his career, Jérôme has close to 20 years of experience in energy project finance, initially in the oil&gas sector with Crédit Lyonnais, and since 2002 in the renewable energy sector, with Dexia and then within Green Giraffe.
Jérôme has focused on offshore wind since 2004: he led the negotiations for the financing of all the early offshore wind projects to have obtained non-recourse debt in 2006-2009, and has been involved in some way in most of the offshore wind projects that have closed debt transactions to date.
---
Integrating wind power into the electricity market
Topic leader – Industry
Alfredo Parres, Head of Wind Industry Sector Initiative, ABB Group.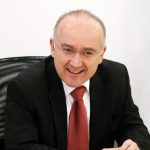 Alfredo Parres is Group SVP at ABB, Head of Wind Sector Initiative. His role is to lead ABB strategy in this sector and to lead the different business units active in wind. He is currently based in Madrid (Spain).In addition to his position in ABB, Alfredo is member of the EWEA Board and Chair of its Networks Working Group. He has been active in the wind industry since he joined ABB 15 years ago. In his current position with ABB he spent 5 years in China where he acquired a deep understanding of the Chinese Wind Industry and was Chair of the Renewable Energy Working Group at the European Union Chamber of Commerce in China.Alfredo is Spanish citizen, born in Belgium and has engineering and business administration degree from the Université Catholique de Louvain (UCL – Belgium). ABB works with OEMs, project developers, independent power providers and utilities to make renewable generation technology like wind power affordable, reliable, efficient, and safe.
---
Topic leader – Science & Research
George Kariniotakis, Professor, Head of Renewable Energies and Smartgrids Group, Centre PERSEE, MINES ParisTech, France.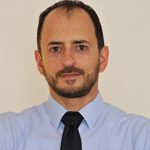 Georges Kariniotakis (HdR, PhD) received his Eng. and M.Sc. degrees from Greece in 1990 and 1992 respectively, and his Ph.D. degree from Ecole des Mines de Paris in France in 1996. Currently he is a Professor at MINES ParisTech, where he is also head of the Renewable Energies and SmartGrids Group at the Center PERSEE. He develops research in the field of wind energy since 1990. He has been involved as a participant or a coordinator in more than 40 R&D projects in the fields of renewable energies and distributed generation. Among them, he was the scientific and technical coordinator of the three major EU projects in the area of wind power forecasting: Anemos (FP5), Anemos.plus (FP6) and SafeWind (FP7). His scientific interests include among others time-series forecasting, decision making under uncertainty, modelling, management and planning of power systems. He has authored more than 190 scientific publications in journals and conferences. He is a Senior IEEE member and a member of several groups of experts like the European Wind Energy Technology Platform (TPWind – member of the Steering Committee and Chair of the Working Group on Integration), the European Platform on Smargrids and the European Energy Research Aliance (EERA).
---
Health & safety
Topic leader
Kirsten Bank Christensen, Vice President, Group HSEQ, A2SEA, Denmark.
Kirsten Bank Christensen joined A2SEA in September 2013 as Head of Group HSEQ. Kirsten is a strategic business leader used to working in International Energy, Transport and Marine Working Environment and brings with her 9 years of HSEQ experience. Kirsten is much experienced within the fields of transportation, projects, quality, environment, health and safety in all corners of the organization and has worked closely together with authorities, clients, suppliers and third party organizations. Kirsten has worked in various segments of the Wind Turbine industry since 1996 until present.
---
Resource Assessment
Topic leader – Industry

Lars Landberg, Director of strategic research and innovation, DNV GL Energy.
Lars has worked in the wind industry for 26 years. Focusing on wind resource estimation and forecasting. Lars has extensive experience working on and with innovation/R&D projects. Lars has a PhD in physics and geophysics from University of Copenhagen, and an MBA from Warwick University Business School.
---
Topic leader – Science & Research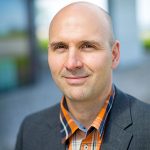 Stefan Ivanell, Associate Professor, Uppsala University.
Stefan Ivanell an Associate Professor and Head of Section, Wind Energy Campus Gotland, Uppsala University. He is also Director of "StandUp for Wind" at the Royal Institute of Technology (KTH) and Uppsala University, and the Swedish representative of the European Academy of Wind Energy EAWE.
---
Supply chain, O&M & Logistics
Topic leader – Industry
Thorsten Landau, Sourcing Manager Europe, GE Power & Water, Germany.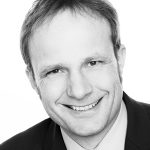 Thorsten Landau is the Sourcing Manager of the GE Renewable Energy business in Europe, Middle East and Africa (EMEA). He joined the Sourcing organization in 2012 and his main focus areas are to ensure Direct Material and Outbound Logistics fulfillment. Thorsten joined the Wind Energy business in 2003 as New Markets Team Leader in Application & Requisition Engineering, held several leadership positions within the GE Wind Engineering organization and finally led the development of wind turbine electrical internals globally. Prior joining GE he worked for more than 6 years as the Team Leader for the development of industrial severe corrosion protection systems. Thorsten graduated from the Technical University of Dortmund with a Diploma in Chemical Engineering and from the University of Applied Science in Münster with a Diploma in Industrial Engineering and Management.
---
Topic leader – Science & Research
Simon Watson, Professor of Wind Energy, Loughborough University, UK.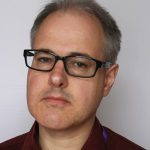 Simon Jonathan Watson (M'05) received the B.Sc. degree in physics from Imperial College, London, U.K., in 1987, and the Ph.D. degree from Edinburgh University, Edinburgh, U.K., in 1990. He was engaged in renewable energy research at the Rutherford Appleton Laboratory, Oxfordshire, U.K., until 1999. He then joined Good Energy, Wiltshire, U.K., which provides green electricity to domestic and small commercial customers. Since 2001, he has been a Senior Lecturer in the Department of Electronic and Electrical Engineering, Centre for Renewable Energy Systems Technology, Loughborough University, Loughborough, U.K.
---
Turbine technology
Topic leader – Industry
Mike Anderson, Chief Technology Officer, RES Ltd, UK.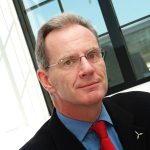 Dr. Mike Anderson is the Group Technical Director of the Renewable Energy Systems (RES) Group, a leading developer, constructor, owner and operator of wind energy projects throughout a number of different countries. Following a Physics Degree from Nottingham University he obtained a PhD from Cambridge University for his pioneering work on the aerodynamics of wind turbines. In 1982 he joined Renewable Energy Systems Ltd. He is currently Group Technical Director with specific responsibility for overseeing wind speed assessment, layout design and energy yield analysis along with R&D.
---
Topic leader – Science & Research
Michael Muskulus, Professor, NTNU, Norway.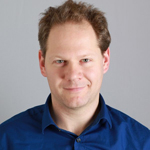 Michael is Associate Professor and Head of the Offshore Wind Turbine Technology group at the Norwegian University of Science and Technology (NTNU), which he joined in 2010. He has a background in applied mathematics and is dedicated to interdisciplinary research, with a focus on support structures and the many challenges connected to cost reduction and system optimization. In the Norwegian Research Centre for Offshore Wind Technology (NOWITECH) he is Vice-Chairman of the Scientific Committee and committed to an excellent education in wind energy science.
---