News
We have received over 380 abstracts for this event. The abstracts are currently undergoing an objective peer-review.
2 July is the closing deadline to submit your abstract for WindEurope Conference and Exhibition 2017
Get your message heard
Advertise in the official show dailies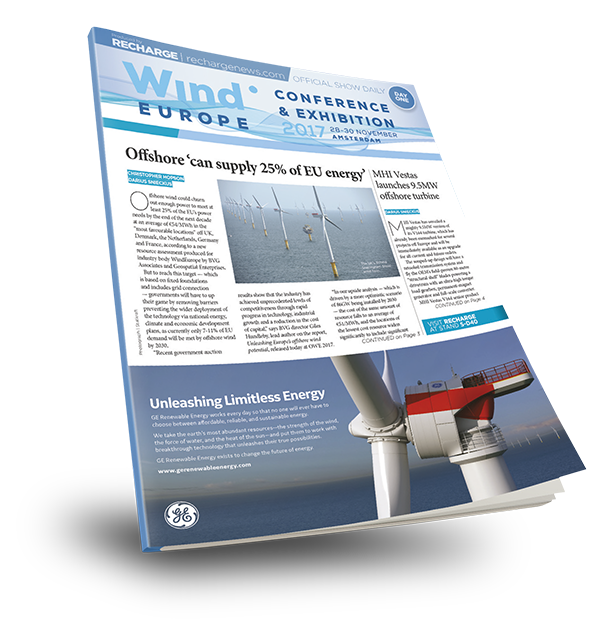 Find out more
Subscribe to our newsletter to stay informed
IMPORTANT INFORMATION FOR ALL EXHIBITORS AND DELEGATES ATTENDING WINDEUROPE EVENTS
It has come to our attention that participants of WindEurope events are being approached by fraudulent third parties through different communication channels to have their participation details entered into directories for a certain fee which is automatically invoiced annually…
Please do not respond to these communications as these third parties are fraudulent and they have not be authorised or contracted by WindEurope to request such data. Please only refer to the information that you can find on our website with regard to third party suppliers that are legitimately contracted by WindEurope. For more information please consult our relevant events webpage or contact our team at events@windeurope.org.
If you have been approached by a company regarding your participation at any WindEurope event and you are unsure whether they are involved or contracted by WindEurope please contact us here.