---

Resource assessment onshore and offshore
Industry
Mario Lopez
Senior Territory Manager – Europe, Middle East, Africa, NRG Systems, Spain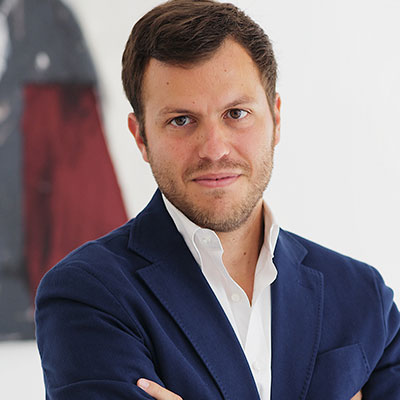 Mario López is the Senior Territory Manager for Europe, Middle East and Africa (EMEA) at NRG Systems since early 2016. NRG Systems (NRG) is the lead designer and manufacturer of decision support tools for the global renewable energy industry.
NRG Systems designs and manufactures smart technologies for a more sustainable planet, focussing on the features and the data certainty customers require, all backed by lifetime technical support.
NRG Systems products can be found in operation in over 170 countries. Mr. López has considerable wind energy industry experience since over 10 years and was formally Senior Sales Manager at Suzlon Group, responsible for wind turbine sales and business development in Spain and Latin America.
Prior to that, he worked for different project developers and was a researcher and scientific assistant at Universität Stuttgart, Germany. He has an Executive MBA from IE Business School in Madrid, Spain and has an electrotechnical engineering degree from Universität Stuttgart, Germany.
Science
Sandrine Aubrun
Professor, Ecole Centrale de Nantes, Laboratoire LHEEA, France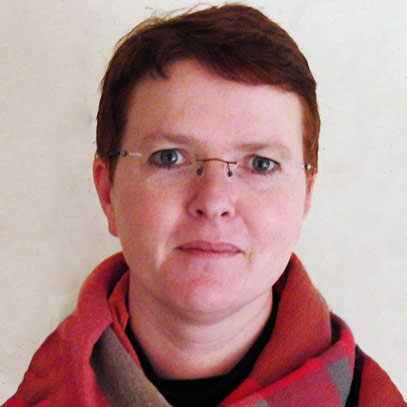 Prof. Sandrine Aubrun has just joined Ecole Centrale de Nantes in France, at the Laboratory of Research on Hydrodynamics, Energetics and Atmospheric Environment (LHEEA). Her research activities are focused on aerodynamics and wind resource dedicated to wind energy. She was president of European Academy of Wind Energy during the two last academic years (2015-2017).
She received her PhD degree in fluid mechanics from Institut National Polytechnique de Toulouse in France in 1998. She had a 2-year post doc position in ONERA (1998-2000) working on aeronautical applications and then a 4-year post-doc position (2000-2004) at the Meteorological Institute in Hamburg University in Germany, where she was working on atmospheric dispersion.
She was associate professors at Université d'Orléans in Laboratoire PRISME from 2004 and developed research activities on aerodynamics for wind energy applications.
---
Onshore and offshore turbine technology
Industry
Daniel Luecht
Head of international Product Solutions, Head of Global Digital Wind Domain, Envision Energy, Germany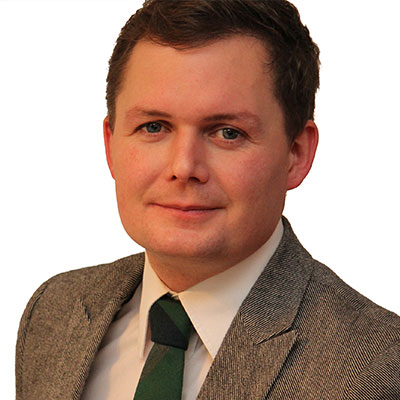 Daniel Luecht has studied and worked in London, Munich, Los- Angeles, South England and Denmark before returning to Hamburg to build up International Product & Wind-IoT Solutions within Envision Energy.
He has studied automotive engineering and -management at the University of Applied Sciences, Hamburg and University of Hertfordshire, UK where he finished the Masters programme with distinction in 2004 and proceeded to work in a fast and professional environment, assuring advanced technology and customers delight on luxury super cars within BMW and Rolls-Royce Motor Cars.
Passionate about solving the challenges for a sustainable future, the move into the wind industry was a natural fit. Applying automotive industry knowledge within the wind pioneer Nordex Energy has helped growing the business and kick-started his management career. Combining the position as a Senior Project Manager and Chief Engineer for new product development has changed the way Nordex approached customer centric product development with the first of a kind new product – the first low-wind turbine N117/2400 which became a major success.
Daniel had been employed at Nordex for almost 7 years, serving the last 3 years as the Vice President Product Development before heading for a new endeavour. In 2015 he relocated to Denmark to take over as the Head of Global Onshore Product Lifecycle Management and Global Engineering in Siemens Wind Power. Product Lifecycle Management, Global Engineering and application- and tool development as one team improved the way Siemens approached portfolio- and LCOE optimization for their worldwide customers base. Global Engineering integrated siting, loads, certification and the development of customer specific towers to enhance conventional portfolio management. Advanced application- and tool development with hubs in India, Germany, USA and Denmark turned products into flexible solutions. In his previous positions at BMW, Nordex and Siemens he was provided with the possibility to enhance his management skills by joining various executive development programmes, specifically designed to prepare leaders for future challenges in a rapidly changing global workplace.
Since 2017 Daniels' focus has even more moved towards software related optimization and Wind-IoT to enhance wind turbine technologies integration into sustainable energy solutions – Envision Energy's core strength!
Science
Michael Muskulus
Professor, Norwegian University of Science and Technology NTNU, Norway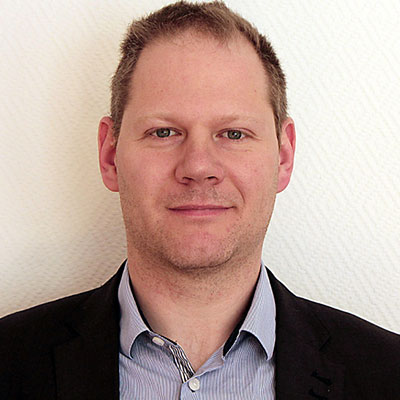 Michael Muskulus is professor of offshore wind energy technology at the Norwegian University of Science and Technology NTNU, where he teaches design of offshore wind turbines since 2012.
With a background in physics and mathematics, his research interests are in bringing advanced mathematical techniques to the analysis of wind turbines, for example in the Advancing BeYond Shallow WaterS (ABYSS) project on support structure optimization, or in the Advanced Wind Energy Systems Operation and Maintenance Expertise (AWESOME) European project.
Michael has been Past President of the European Academy of Wind Energy (EAWE) and Vice-Chairman of the Scientific Committee in the Norwegian Research Centre for Offshore Wind Technology (NOWITECH), where he is primarily concerned with the scientific quality and the education of graduate students.
He represents NTNU in the European Energy Research Alliance (EERA) Joint Programme on Wind Energy and has been involved in organizing the Scientific programme of WindEurope conferences for the past five years.
---

Supply chain, logistics and O&M on land and at sea
Industry
Christian Jourdain
Head of Marketing Siemens Gamesa Services, Spain
Christian Jourdain has served as the Senior Marketing & Communication Manager for Gamesa's Services Aftersales business since 2011. In this role, he leads the development and promotion of Gamesa's Services portfolio globally.
In 2014, Mr. Jourdain launched Gamesa's industry-leading Turbine Life Extension program in Europe and in the US. The program has received recognition internationally and is certified by DNV-GL. Prior to this role, Mr. Jourdain served in a variety of leadership positions from Business Development, to Operations to Sales. Since June 2017, he is head of marketing of the new Siemens Gamesa RE company.
He holds a MSc degree in civil engineering from ESTP university and an MBA from HEC Paris and ESADE Spain.
Science
Simon Watson
Professor, Delft University of Technology, The Netherlands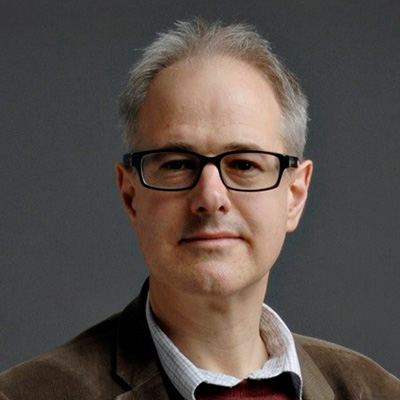 Prof Simon Watson has been working in the field of wind energy since 1990.
He began his career at the Energy Research Unit of the Rutherford Appleton Laboratory. He then moved to what later became Good Energy, a supplier of green electricity to domestic and small commercial customers.
In 2001, he was appointed as a senior lecturer at the Centre for Renewable Energy Systems Technology at Loughborough University and in 2010, he was made Professor of Wind Energy. Earlier this year, he moved to TU Delft to take up the position of Professor of Wind Energy Systems and Director of DUWIND.
His areas of research interest include wind turbine condition monitoring by analysis of low frequency (e.g. SCADA) and high frequency (e.g. electrical and vibration) data.
---

Health & safety on land and at sea
Industry
Martin Furth
Health, Safety & Environment Director, Vattenfall, The Netherlands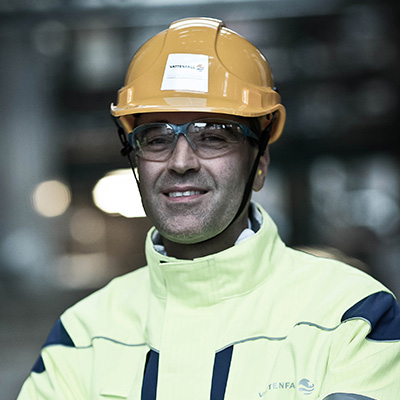 Martin Furth is currently the HSE Director of Vattenfall Wind, which is responsible for developing and constructing new wind farms and operating more than 1100 wind turbines.
Martin joined Vattenfall in 2011, where he held various HSE management roles. Before joining Vattenfall, Martin worked for 15 years in engineering contracting in several HSE roles; serving multiple clients in the oil & gas, refinery, (petro)chemical, pharmaceutical and utility industries. Martin holds a MSc in Chemical Engineering.
Besides his job at Vattenfall, Martin also chairs the Health & Safety Working Group of WindEurope and is a member of the G+ Board.
Science
Athanasios Kolios
Director of the Energy and Power Research Degrees Programme, Cranfield University, UK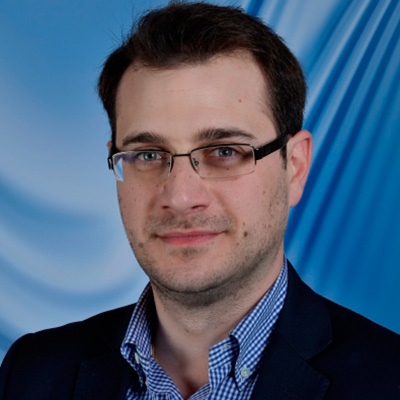 Dr Athanasios Kolios (Dip Eng, MSc, PhD, MBA, PGCAP, CEng MIMechE, FHEA) is a Reader in Risk Management and Reliability Engineering and Director of the Energy and Power Research Degrees Programme at Cranfield University.
During his academic career he has participated in several projects related to the development, analysis and optimisation of energy systems through a balanced portfolio of research council funded, industry sponsored and specialist consultancy projects.
---

Integrating wind power into the electricity market
Industry
Alfredo Parres
Group Senior Vice-President, Head of Wind Sector Initiative, ABB, Spain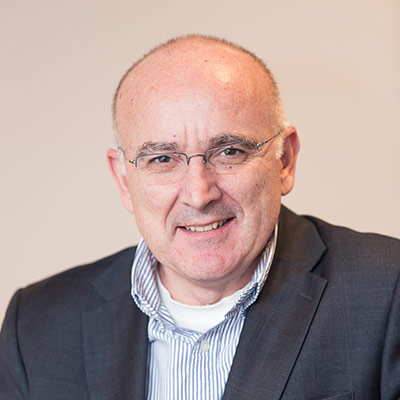 Alfredo Parres is Group Senior Vice President at ABB, leading renewables business for its Power Grid Division. His role is to lead ABB strategy in this sector and to lead the different business units active in renewables.
He is currently based in Madrid (Spain). In addition to his position in ABB, Alfredo is member of the WindEurope Board and Chair of its System Integration Working Group and its Grid Codes Task Force. He sits also at the ENTSOe Advisory Council representing the renewables sector.
He has been active in the wind industry since he joined ABB 17 years ago. In his current position with ABB he spent 5 years in China where he acquired a deep understanding of the Chinese Wind Industry and was Chair of the Renewable Energy Working Group at the European Union Chamber of Commerce in China.
Alfredo is Spanish citizen, born in Belgium and has engineering and business administration degree from the Université Catholique de Louvain (UCL – Belgium). He is married with 2 children.
Science
Olimpo Anaya-Lara
Professor University of Strathclyde, UK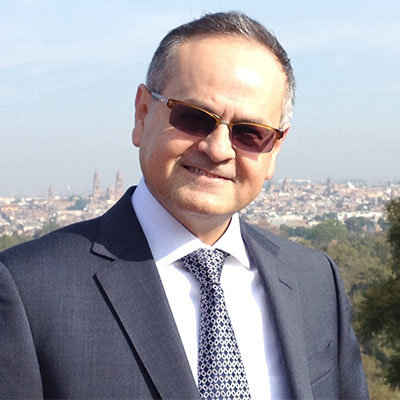 Dr. Olimpo Anaya-Lara, is a Reader in Wind Energy and Control Centre at the University of Strathclyde, UK.
Over the course of his career, he has successfully undertaken research on power electronic equipment, control systems design, and stability and control of power systems with increased wind energy penetration. Dr Anaya-Lara is a key participant to the Wind Integration Sub-Programme of the European Energy Research Alliance (EERA) Joint Programme Wind (JP Wind), leading Strathclyde's involvement and contribution to this Sub-Programme.
He leads the research activity of power systems and grid integration on EERA Integrated Research Project Wind (IRPWIND). Dr. Anaya-Lara was appointed to the post of Visiting Professor in Wind Energy at NTNU, Trondheim, Norway funded by Det Norske Veritas (2010-2011).
He was a member of the International Energy Annexes XXI Dynamic models of wind farms for power system studies and XXIII Offshore wind energy technology development. He also was a member of the CIGRE Working Group B4-39 The connection, transmission and distribution of bulk wind power using power electronic-based applications where he contributed Chapter 10 Future Trends and Concepts to the final report. He has published 4 technical books, as well as over 150 papers in international journals and conference proceedings.
---
Environment, social acceptance & planning on land and at sea
Industry
Annika Balgård
Global Subject Matter Expert Environment QSE, Vestas Wind Systems, Denmark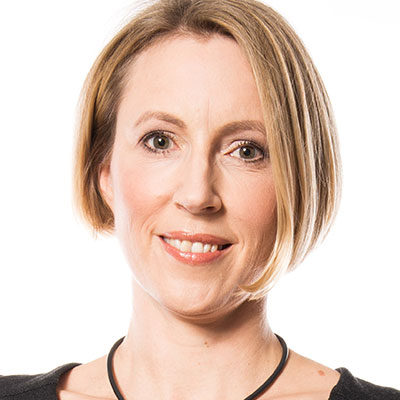 Annika Balgård is Global Subject Matter Expert in Environment at Vestas Wind system A/S. Vestas is the only global energy company dedicated exclusively to wind energy, having a market-leading position with 83 GW of installed wind power and more than 71 GW under service across the globe. Annika Joined Vestas in 2008 and for the last 4 years she has headed as the global strategic environmental responsibility.
Before Vestas Annika worked 10 years as consultant and research projects in several industries as Research Director of TEM foundation at Lund University. Annika has also extensive experience as Certified Environmental Auditor acting on behalf of Intertek as certification body within emission trading and ISO 14001 certifications. Annika holds a MSc in Environmental Engineering.
Beside her job at Vestas, Annika was active in initiating the Sustainability platform at WindEurope
Science
Niels-Erik Clausen
Professor at DTU Wind Energy, Denmark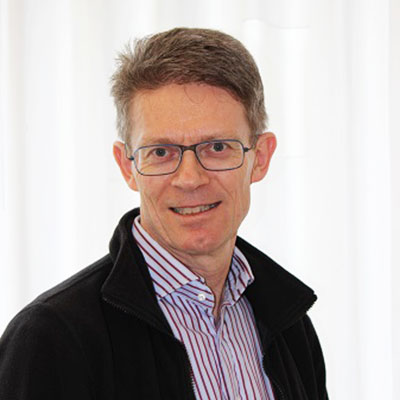 Niels-Erik Clausen is associate professor at DTU Wind Energy.
He has worked with wind energy research, teaching and consultancy since 2000. His research area is planning and development of wind farms including assessment of environmental impact of wind energy.
He has worked as principal investigator, work package leader and latest project manager in a series of Nordic projects related to climate change, renewable energy and the Nordic energy system.
In addition Clausen has been work package leader in two European projects, South Baltic Offer and Ecowinds. The research area has recently been expanded with social acceptability of wind energy and public involvement through a series of four Danish funded research projects (WP leader).
---

Financing of onshore and offshore wind energy
Industry
Danielle Jarski
Director Strategy & Communication, E.ON Climate & Renewables GmbH, Germany
Danielle Jarski is responsible for the Renewables Strategy & Communication at E.ON Climate & Renewables GmbH – an E.ON company which operates more than 5 GW of renewable capacity and already invested more than 10 billion Euros since its formation in 2007.
Danielle Jarski joined E.ON in 2007 and held since then various positions in Sales gas & power and the Wind business. Previously, she worked in the Banking industry in Germany and the US.
She is a Board member of the WindEurope association and her interest within the industry are business development, financing, and technology innovation.
---