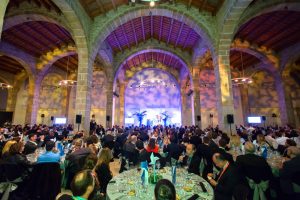 Thursday 29 September 2016, 19:30
Location: Mehr! Theater, Banksstraße 28, 20097 Hamburg
Join wind energy professionals for an evening of high-level networking, delicious food and a keynote speech from Dr Fatih Birol, Executive Director of the International Energy Agency.
The evening will take place at The Mehr! Theater am Grossmarkt, a multipurpose venue situated inside Hamburg's historic wholesale market. Built from 1958 to 1962 under the direction of architect Bernhard Hermkes, the historically protected Hamburger Grossmarkt with its iconic wave-form roof stands out as one of the few remaining experimental concrete structures in Hamburg. The WindEurope Gala Dinner is organised in cooperation with WindEnergy Hamburg.
Coaches will be available to transport guests to the venue.
How to buy your Gala Dinner tickets
(Ticket price is 150euro per person)
If you have registered for the summit

If you have not registered for the summit

You can simply add the gala dinner as an option in your registration settings
Modify your registration
You can purchase tickets just for the Gala Dinner here (or on site at any of the registration areas)
Buy dinner tickets
Dinner speaker
Fatih Birol, Executive Director, International Energy Agency (IEA)
Dr. Fatih Birol took office as Executive Director on 1 September 2015, twenty years after first joining the International Energy Agency (IEA). Prior to being elected as Executive Director, Dr. Birol held the positions of Chief Economist and Director of Global Energy Economics, with responsibilities that included directing the flagship World Energy Outlook publication. He is also the founder and chair of the IEA Energy Business Council. Dr. Birol has been named by Forbes Magazine among the most powerful people in terms of influence on the world's energy scene. He is the Chairman of the World Economic Forum's (Davos) Energy Advisory Board and serves as a member of the UN Secretary-General's Advisory Board on 'Sustainable Energy for All'. Dr. Birol is also the recipient of numerous awards from government, industry and academia. Prior to joining the IEA, Dr. Birol worked at the Organisation of the Petroleum Exporting Countries (OPEC) in Vienna, where his responsibilities related to analysis of oil markets. A Turkish citizen, Dr. Birol was born in Ankara in 1958. He earned a BSc degree in power engineering from the Technical University of Istanbul. He received his MSc and PhD in energy economics from the Technical University of Vienna. In 2013, Dr. Birol was awarded a Doctorate of Science honoris causa by Imperial College London.
Sponsored by: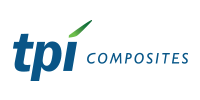 About the sponsor
TPI Composites, Inc. is the largest U.S.-based independent manufacturer of composite wind blades for the wind energy market. TPI delivers high-quality, cost-effective composite solutions through long term relationships with leading wind turbine manufacturers. TPI is headquartered in Scottsdale, Arizona and operates factories throughout the U.S., Mexico, China and Turkey.