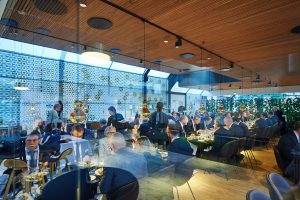 Auctions for Renewable Energy in the European Union
Thursday 29 September 2016, 12:00 – 14:30
Location: Sidney room (Radisson Blu Hotel Hamburg), adjacent to the CCH – Congress Center Hamburg
Agenda
Tenders are promoted under the current European Commission's State Aid Guidelines as market-oriented solutions for the allocation of renewables support. Member States have a strong incentive to adopt the auction model to deliver their 2030 renewable energy objectives. This represents a major trend towards the alignment of renewables support systems throughout Europe in the context of the Single European Electricity market.
Hosted by ING Wholesale Banking Germany, the VIP finance lunch is an excellent opportunity to network and exchange best practices with high-level stakeholders in the wind sector. In this session, European experts from the main companies behind Europe's wind energy deployment will exchange views and lessons on key auction design elements, market impacts and long-term implications on investors and lenders.
What are the price effects seen in the early adaptor markets?
What impacts will there be across the wind energy supply chain, competition and number of projects going forward?
Cross-national renewables tenders: Implications on a European scale and the future of wind energy deployment and regional cooperation
Join finance and industry experts at an exclusive (on-invite only) seated lunch, and share your opinion with the key leaders of the industry during and after a panel session chaired by Darius Snieckus, Editor-in-Chief, Recharge.
Confirmed speakers
Christian Schulz, Head of Utilities, Power and Renewables at ING Wholesale Banking Germany
Marco Perona, Commercial Director EMEA and APAC at RES Group
Rafal Hajduk, Partner at Norton Rose Fulbright
Raphael Lance, Managing Director, Head of Renewable Energy at Mirova
Pierre Loaec, Policy Officer at Directorate General for Energy at the European Commission
Schedule
12:00-12:45 – Welcome drink for guests
12:45-14:00 – Seated lunch during the panel discussion (including Q&A with the audience)
14:00-14:30 – Networking dessert buffet & coffee
Registration
Attendance is by invitation only and is only open to people who are registered for either WindEnergy Hamburg or WindEurope Summit 2016.
For more information, please contact [email protected]
Finance at WindEurope Summit 2016
Financing is a key topic at WindEurope Summit 2016 – check out the conference programme for the full range of sessions on offer.
Sponsored by: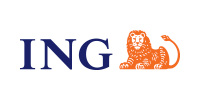 About the sponsor
ING Wholesale Banking Germany, with its registered office in Frankfurt am Main, is a part of the global Wholesale Banking Network of the ING Group, with branches in over 40 countries. ING Wholesale Banking Germany offers banking services for large multinational corporate clients, banks, insurance companies and other institutional investors.
Besides classic banking products such as corporate lending and transaction services, ING has a strong presence in Financial Markets and is also a global leading provider for structured and project financing concepts, which are supplemented by capital market solutions. More than 250 employees of ING Wholesale Banking in Frankfurt managed a lending volume exceeding EUR 15 billion at the end of 2015. Find out more: www.ing.de