15 April 2019
Vattenfall chooses Port of IJmuiden as maintenance hub for Hollandse Kust Zuid wind farm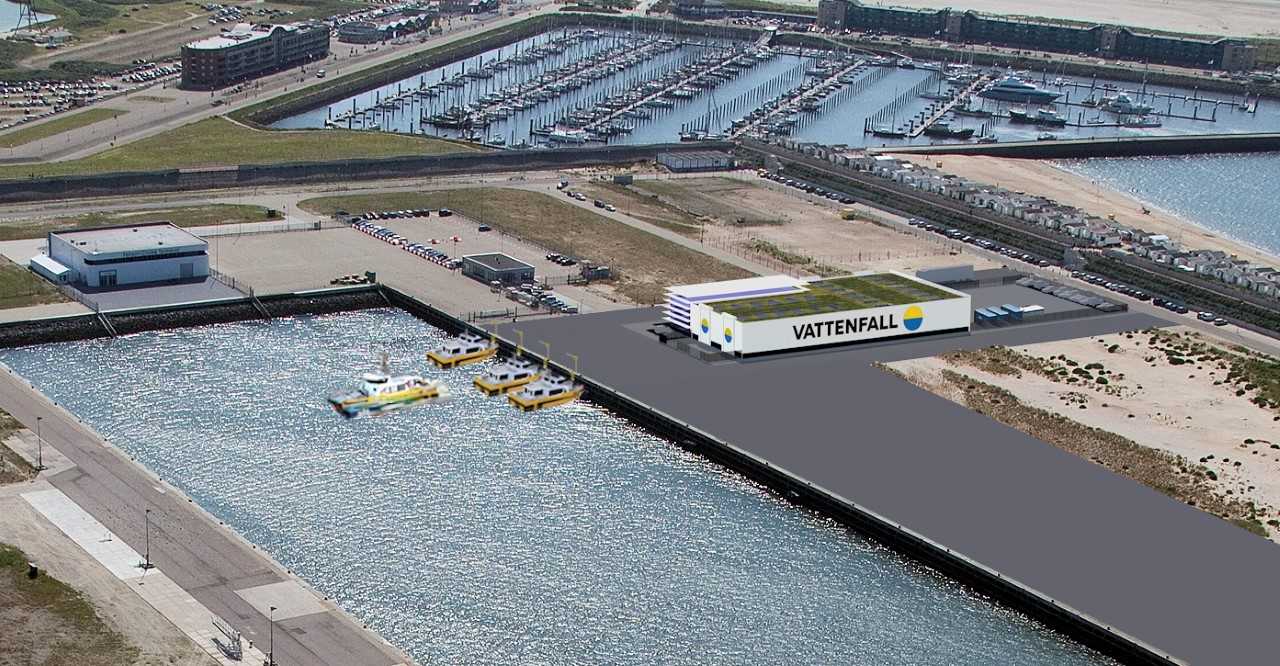 Vattenfall has announced that the Port of IJmuiden – member of Amsterdam IJmuiden Offshore Ports (AYOP) – has been chosen as the O&M home base for the Hollandse Kust 1 and 2 wind farms. The wind farm is expected to be fully in use by 2023.
Vattenfall and the Port of IJmuiden will co-sign on the production and development of the necessary facilities for operations and maintenance in the IJmondhaven. This service centre will contain a variety of state-of-the-art work spaces, including storage for spare parts. Boat landings including cranage for maintenance boats will also be created. These so-called Crew Transfer Vessels will be used to transfer maintenance personnel and equipment to the wind farm and back. Building of the facilities is expected to start in the first months of 2022.
Vattenfall chose the Port of IJmuiden to be their partner on this project mainly because of its excellent location: it is close to the Hollandse Kust Zuid as well as to other planned wind farms. Vattenfall's NoordZee Wind wind farm already operates from this port, providing a good frame of reference regarding the region. The strategic way of thinking on subjects like offshore wind, infrastructure and involving nearby suppliers have also made a good impression on Vattenfall.
Peter van der Meerakker (Managing Director Zeehaven IJmuiden N.V.) says "We are very pleased that Vattenfall has decided to put their trust in Port of IJmuiden. This is an exciting development for the Hollandse Kust. I am convinced that this will turn out to be the starting point of many wonderful developments in our region."
Ron Davio (Chairman of Amsterdam IJmuiden Offshore Ports) says "We are excited about this first announcement and are looking forward to supporting Vattenfall with our offshore community. With the united strength of our members we can provide for clever solutions in offshore energy. Among them are suppliers in maritime, logistics, sites, heliport, airport and seaports. We actively support developments in education, trainings and innovation. Our goal is to deliver a contribution to offshore wind in general and the process of energy transition in particular."
---