13 September 2023
President von der Leyen is right: wind energy must continue to be made in Europe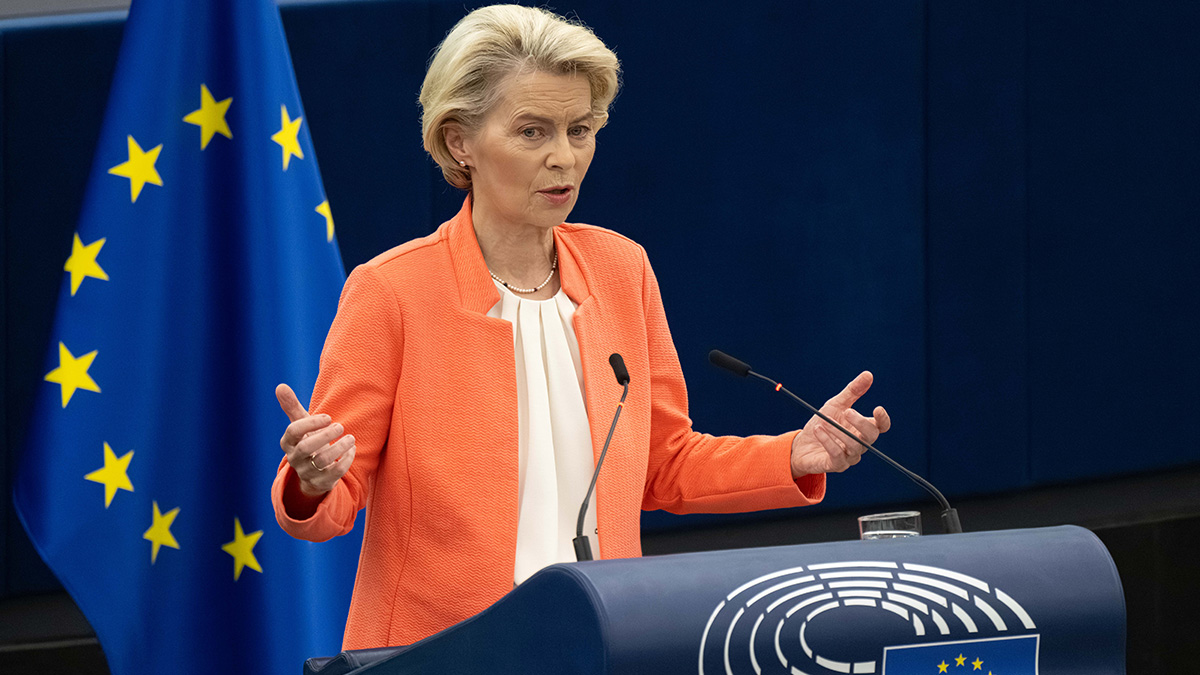 This morning European Commission President Ursula von der Leyen delivered her annual State of the European Union speech. As she addressed the EU Green Deal, the President stressed that the wind industry, so central to its delivery, was facing a unique set of challenges. To address these challenges, President von der Leyen announced a new 'Wind Power Package'. And concluded: "The future of our clean tech industry has to be made in Europe".
This is very welcome. The European wind energy supply chain is struggling. Unless we change our policies, we could lose European manufacturing. The EU and Governments have set ambitious targets – 420 GW of wind energy by 2030. But the reality in the wind industry does not reflect this ambition. And the struggles of the European wind supply chain mean Chinese turbine manufacturers are now starting to win orders here. They offer cheaper turbines, looser standards and unconventional financial terms. There is a very real risk that the expansion of wind energy will be made in China, not in Europe. So new measures from the EU Commission cannot come soon enough.
The EU Commission's European Wind Power Package aims to:
fast-track permitting more than current legislation already does,
improve auction systems in Member States, and
focus on skills, access to finance and stable supply chains.
Each of these points is critical. Permitting remains one of the biggest bottlenecks for a fast expansion of wind energy. Around 80 GW of wind projects are still stuck in bureaucratic processes all around Europe. The EU has already introduced good new rules this year that will help speeding it up. But it cannot be stressed enough that without quicker permitting at national level we won't reach our European targets.
Auctions need to improve too. Member States have been organising auctions that undermine the health of the European wind supply chain. Some countries even make developers pay to build wind farms. The costs from this so-called negative bidding in auctions have to be passed on – to consumers, or to an already struggling supply chain. Other countries have failed to factor in inflation in their auction frameworks, leading to undersubscribed auctions. Overall, the industry suffers from these badly designed auctions.
Most countries' auctions are largely based on price. This needs to change. It has led to a race to the bottom. This can be avoided by applying pre-qualification and non-price criteria in auctions. These criteria reward the European wind industry's wider societal value. That European turbines do not pose a cybersecurity threat, that they are made meeting European labour standards, and help balance the grid. The Net-Zero Industry Act (NZIA) will help embed these principles in auctions, but it may come too late. It is important that Governments apply this as soon as possible.
President von der Leyen called the wind industry "a European success story". But wind can become an even bigger success story for Europe. Many more workers will be needed to build wind farms – translating into at least 200,000 extra jobs by 2030 and billions of investments in individual EU countries. But there is a lack of workers with the right profile at the moment. So it great the EU Commission wants to have a bigger focus on skills too.
WindEurope CEO Giles Dickson said: "It's very good the Commission are going to do this. It can't come soon enough given the crisis our industry is facing now. And the President is absolutely right: it is essential that wind energy continues to be made in Europe."