10 May 2017
WindEurope tells gas industry how best to integrate variable renewables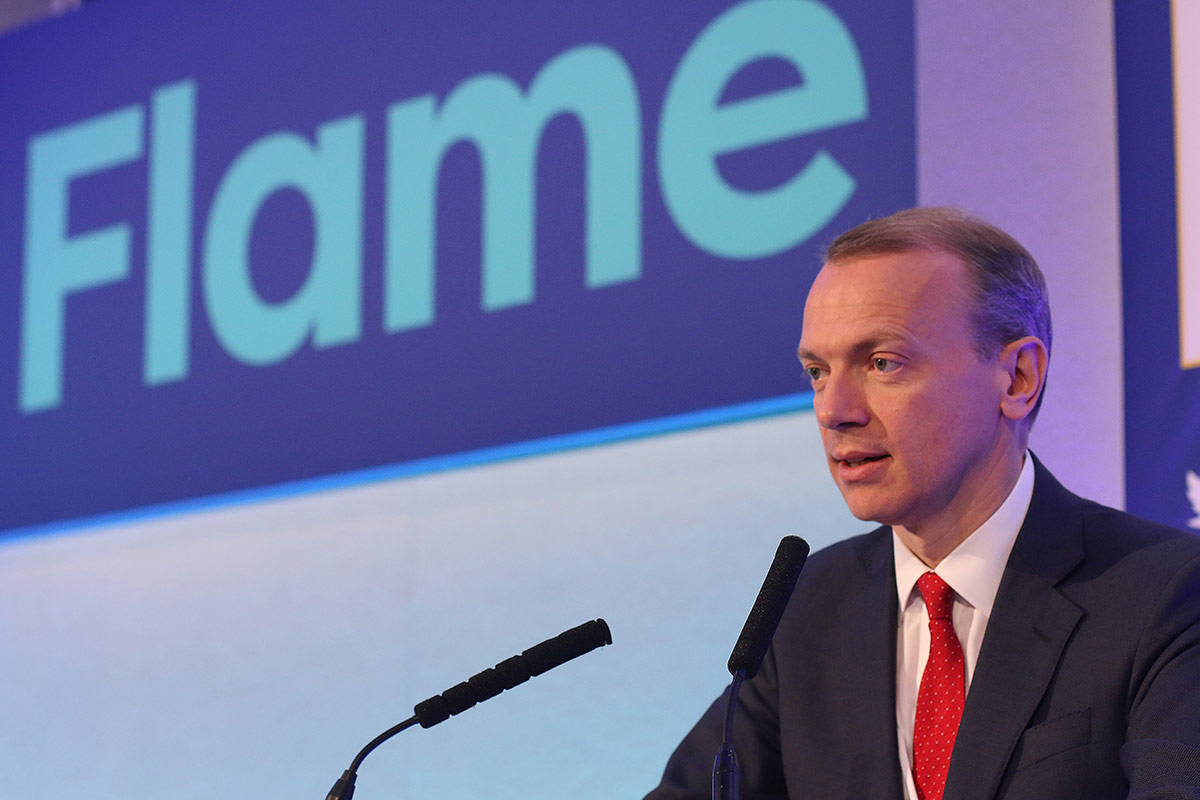 WindEurope CEO Giles Dickson addressed the European gas industry at their annual "FLAME" event in Amsterdam today. He said the wind industry was working towards the long-term goal of 100% renewables but gas would have a role to play in the transition. On the role of gas in balancing wind, he said 5 things are needed to integrate variable renewables: better-functioning electricity markets; better grids; demand response; storage; and (fifth, and only fifth) balancing from other forms of power generation – and, within this, hydro balancing is cleaner and more cost-effective than gas.
He noted that these are not just the views of the wind industry. The global Energy Transitions Commission, which comprises representatives of all sectors including oil & gas and energy-intensives, recently concluded that gas plants could help seasonal balancing in countries that do not have much hydro – but that demand response, storage, and reformed power markets also have key roles to play.
On the scope for other forms of interaction between wind and gas, Dickson spoke positively about clean hydrogen. It is more energy-efficient than conventional hydrogen, has numerous industrial applications e.g. refineries and fertilisers, and could help decarbonise heating and transport. The regulation has to be got right so that clean hydrogen counts properly as "renewables". He noted that WindEurope are working actively with Hydrogen Europe on all of this.
He also noted encouraging progress in the development of power-to-gas applications and the ongoing early work on power-to-platform where floating offshore wind will be able to support enhanced gas recovery.