23 November 2017
WindEurope at COP23: pre-2020 ambition and Talanoa Dialogue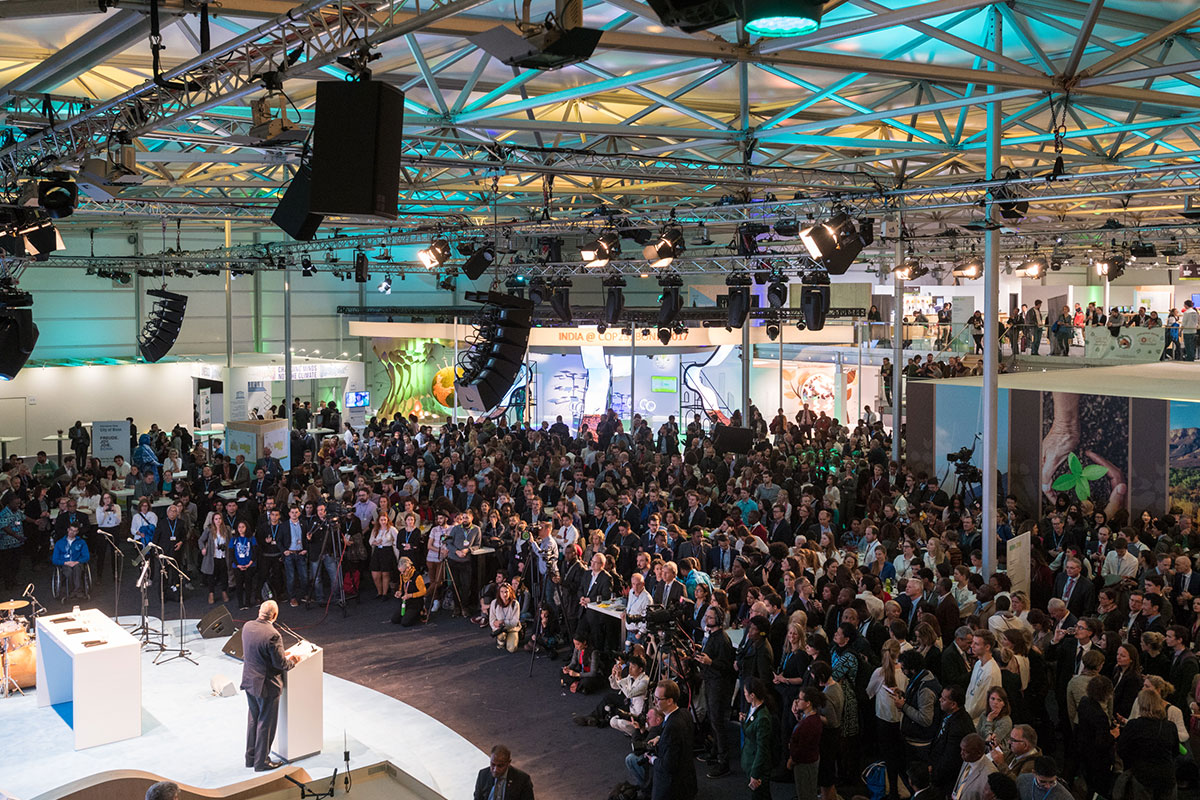 From 6 to 17 November 2017, the twenty-third round of the UNFCCC climate negotiations were held in Bonn. Taking place under the presidency of the Fiji Islands, this marked the first time an island state headed climate negotiations. The plight of islands formed a core of the discussions in Bonn, following on from a year of devastating climate-related natural disasters, including floods and hurricanes.
Climate finance and ambition for the pre-2020 phase was put under heavy scrutiny by developing countries. Back in 2009, during the Copenhagen talks, developed countries committed to raising $100 billion USD in climate funding per year by 2020. However, they are billions of dollars away from turning this commitment into reality. There's also a gap to be addressed on ambitions in emission reductions. The so-called Doha Amendment, which extends the Kyoto Protocol to the period 2012-2020, has never come into force as many countries did not ratify it. One of the main decisions taken in Bonn was to urge those parties that have not yet signed the Amendment to do so as soon as possible in order to create a legal framework for pre-2020 action.
Countries also focused on next year's COP, when parties to the Paris Agreement are expected to look at who is doing what on climate. Nationally Determined Contributions, the national climate plans, are also set for an update.
COP23 also marked the launch of the so-called Talanoa Dialogue, proposed by the Fiji presidency. The essence of the word Talanoa means having a conversation by respecting each speaker and reaching a result at the end. In other words, this new round of talks needs to stimulate open issues to be resolved before next year's COP.
WindEurope was on site throughout the event and spoke at three different side events. On EU Energy Day, November 16th, WindEurope CEO Giles Dickson gave a presentation on cost reduction and technology advancement of wind energy in Europe. WindEurope also spoke at an ENTSO-E side event on energy consumers and their active role in the energy transition. WindEurope presented the value of Corporate Power Purchase Agreements for corporates, how consumers can offer flexibility through demand side response, and the importance of electrification for heating and transport. WindEurope also participated in an event on financing renewables projects in Africa, organized by the Renewable Energy Performance Platform (REPP) at the UK Government pavilion.