12 May 2023
Ireland makes history with its first offshore wind auction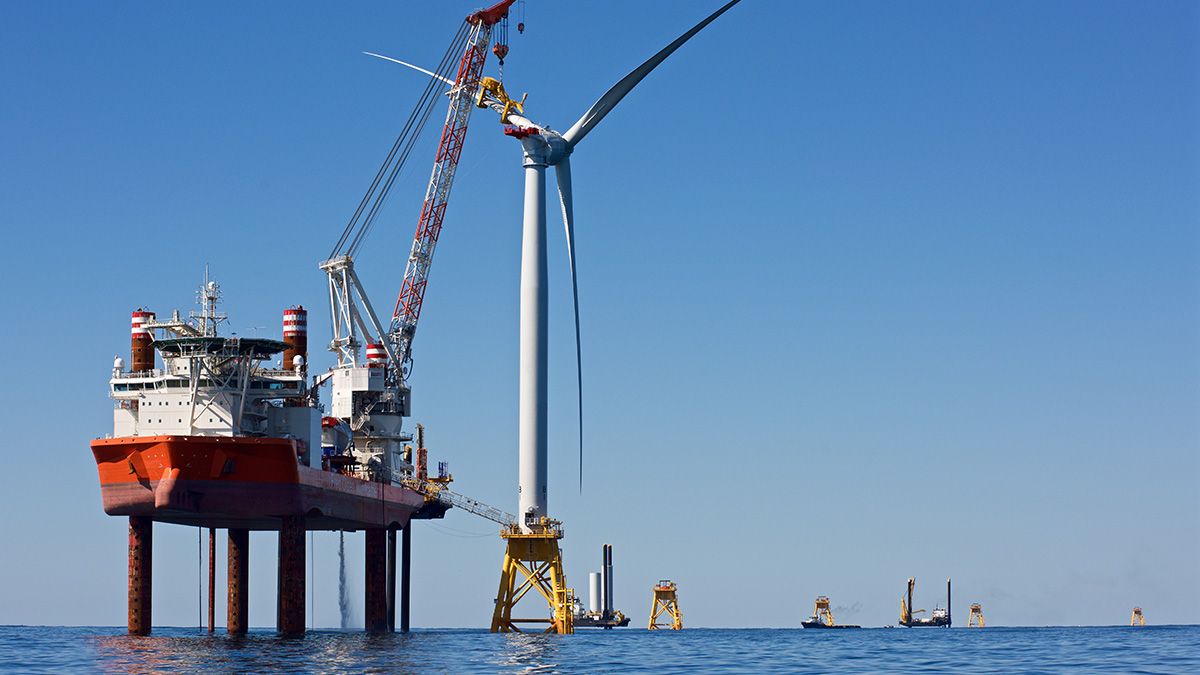 Ireland successfully held its first-ever offshore wind auction. Four projects with a combined capacity of 3 GW were awarded. The average price of the winning bids was €86/MWh, much lower than expected. The successful completion of the auction is a breakthrough for renewables in Ireland and critical to achieving the targets set in Ireland's 2030 Climate Action Plan.
EirGrid, the Irish transmission system operator, has announced the provisional results ** of Ireland's first-ever offshore wind auction under its new Offshore Renewable Electricity Support Scheme (ORESS). The auction attracted major interest from wind energy developers, leading to a healthy oversubscription: four offshore wind projects with a combined capacity of 3 GW were awarded. More than 4.1 GW of bids were submitted.
The auction is a crucial landmark for the expansion of offshore wind in Ireland.  As of now Ireland only has one small offshore wind farm of 25 MW.
The auction is also key to delivering Ireland's 2030 Climate Action Plan. Ireland wants to have 5 GW of installed offshore wind capacity and a further 2 GW of floating wind capacity under development by 2030.  It's central to the government's target to provide 80% of electricity from renewables by 2030. But it will only be the beginning. By 2050 Ireland aspires to have at least 37 GW of offshore wind.  
The winning bids will be granted a 20-year contract-for-difference (CfD). The average price of the winning bids was €86/MWh, lower than previously expected and significantly lower than the maximum bid price of 150€/MWh.
The winning bids
The winning bids were the North Irish Sea Array (Statkraft, 500 MW), Dublin Array (RWE and Saorgus Energy, up to 850 MW), Codling Wind Park (EDF and Fred Olsen, up to 1,450 MW) and Sceirde Rocks (Corio Generation, 450 MW). Three wind farms will be built off the East Coast and one off the West Coast. The first projects could be operational by 2028, depending how fast they get their planning permission. None of the successful projects have yet been able to apply for planning permission. All the projects have to produce power before 2032.
The Irish Government have fully indexed the operation and maintenance costs to inflation. They've also promised to compensate the wind farm operators whenever their projects are curtailed due to grid congestion. This is a good model for other countries to follow. 
The successful projects are also required to make payments to local marine and coastal communities. The latter will benefit by over €24 million a year, starting before construction and for up to 20 years after the wind farms start producing electricity.
Towards a National Industrial Strategy for Offshore Wind
Ireland is now also working on a National Industrial Strategy for Offshore Wind – to be published in the first quarter of 2024. The Strategy aims to ensure that Ireland can build up the supply chain needed to deliver its offshore wind ambitions. And that it captures the long-term benefits of offshore wind for both the economy and society.
And there is lots of work to do on the Irish supply chain. Crucially Ireland needs to invest in its port infrastructure. This is a top priority for the Government. And Ireland must ensure it has a robust planning system that can quickly assess applications. The lack of resources and capacity in the National Parks & Wildlife Service and the delays in setting up the Maritime Area Regulatory Authority are critical concerns.
**Note: The results are provisional and are subject to the normal RESS confirmation and State Aid processes, both of which are expected to be complete by mid-June.