20 March 2018
Exploring the potential for wind energy in the Baltic Sea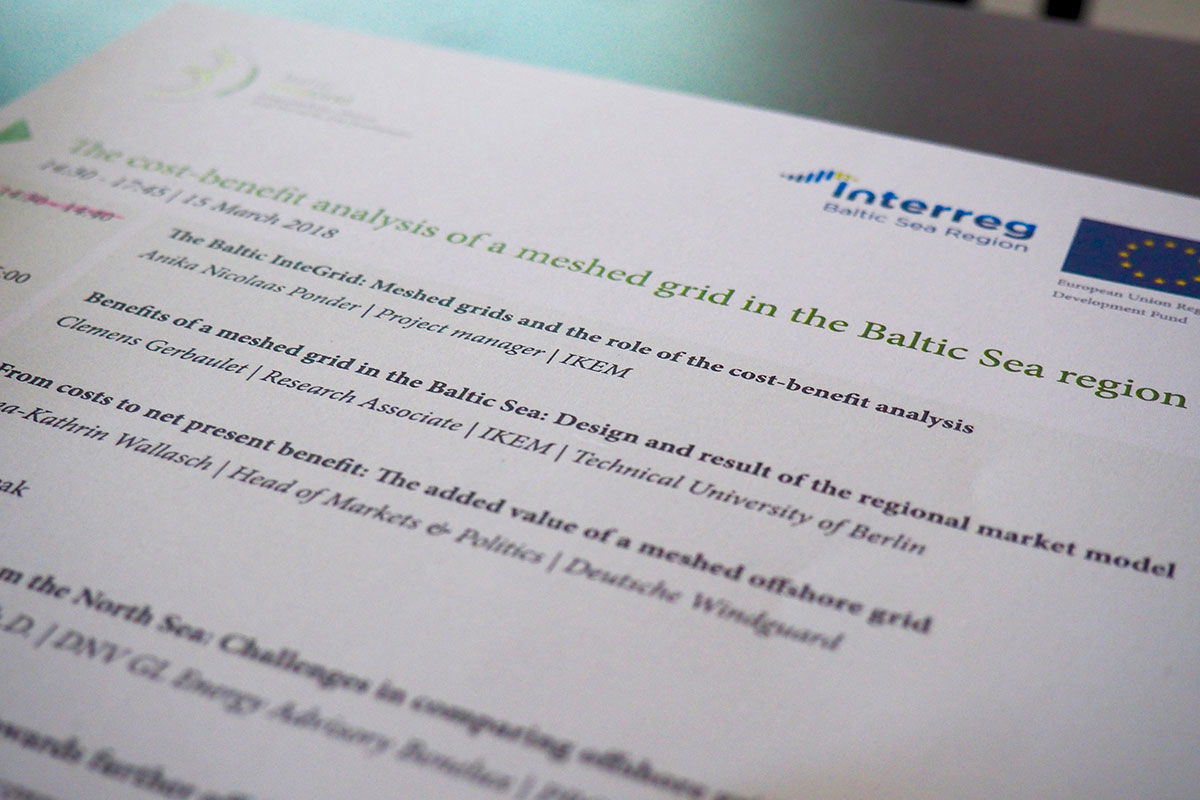 On Friday 16 March WindEurope spoke at the Baltic Integrid project event "A meshed offshore wind grid in the Baltic Sea: opportunities and obstacles in the policy, legal and regulatory framework." The event took place at the Aalto University in Espoo, Finland. Participants included representatives of governments, TSOs, wind energy associations, research centres and consultancies.
WindEurope presented the state of play of offshore wind energy in Europe and the significant potential for further deployment in the Baltic Sea. 1.5 GW is currently installed and grid-connected in the Baltic Sea basin. WindEurope's 2030 scenarios foresee 9 GW of cumulative capacity installed there by the end of the next decade. This would make the Baltic Sea the second-largest sea basin per capacity installed by 2030, after the North Sea. Notably, the economically attractive potential is much higher, with 186 GW generating 750 TWh of offshore wind power by 2030. Given this enormous potential, it is essential that countries in the Baltic region start defining ambitious levels and commit to new volumes of offshore wind.
WindEurope stressed the importance of having regular large-volume offshore wind energy tenders over the next years. At present, only Germany and the Netherlands have committed to specific annual volumes of offshore wind deployment over the next decade. This is not enough to ensure that the minimum threshold of 4 GW per year is reached – a threshold that would ensure a steady growth of the supply chain and further cost reductions in the sector. If countries want to capitalise on the development of a competitive, clean and job-creating wind energy sector, they need to make a clear commitment on future volumes.
Baltic Integrid, co-funded by the European Union, looks at optimising the potential of offshore wind energy in the Baltic Sea Region. In particular, it looks at the possibility of developing a meshed grid. Friday's event touched on several fundamental questions related to the regulatory framework under which a meshed grid should operate. This includes what legislation should apply, as a meshed-grid approach would involve interconnection between different Member States – and thus different legal systems – within the European Union.
---