23 February 2023
Europe must get its Electricity Market Design right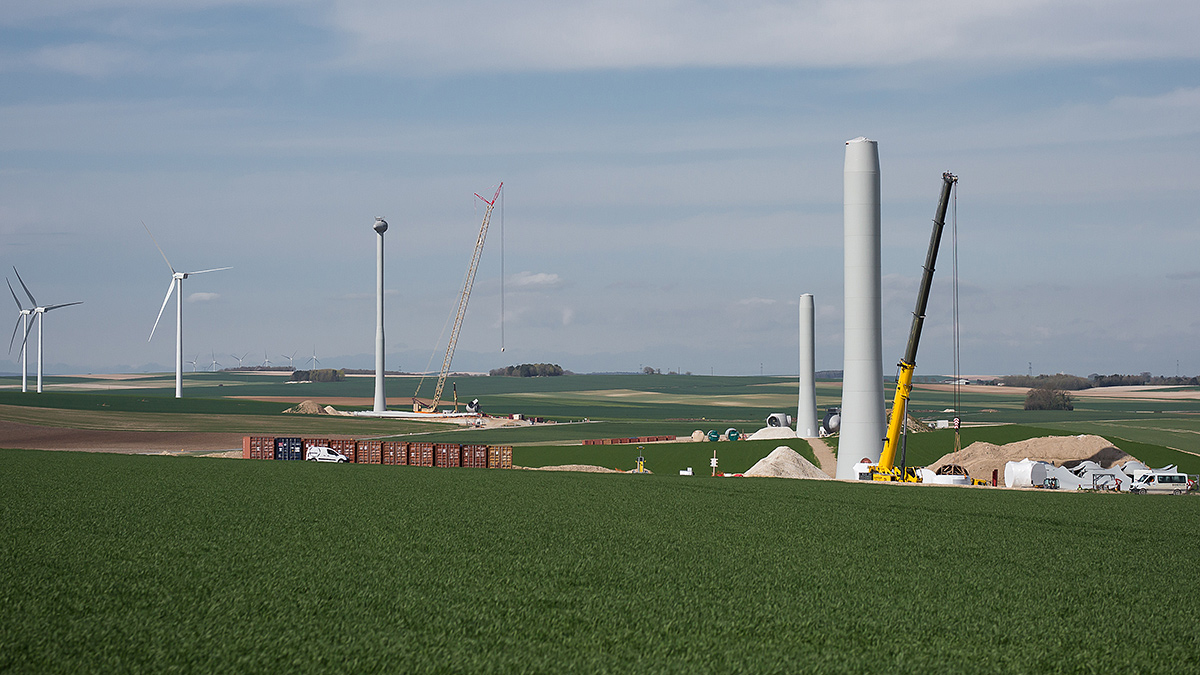 The EU is on its way to reform its electricity market design. The EU Commission will table legislative proposals in March.
And the Commission has only one chance to get this right.
Because Europe is in a global race for renewable energy investments.  Investors need clear and robust long-term investment signals that Europe wants their wind farms. Getting the Electricity Market Design wrong would mean giving up on Europe's competitiveness in renewables. Crucially it'll undermine Europe's ability to decarbonise by 2050, and deliver the benefits of renewables to end-consumers.
Europe is already lagging behind its own energy security objectives. Delivering on REPowerEU requires building 30 GW of wind each year in the EU. The current rate of wind deployment is only half of that. Permitting bottlenecks persist: 80 GW of wind capacity is stuck in permitting processes across Europe. The wind supply chain is struggling. And the messy and uncoordinated policy responses to the current energy crisis that National Governments implemented in 2022 undermined the very fundamentals of the EU Internal Energy Market leading to a drop in wind investments:
Wind turbine orders were down 47% in 2022 as compared to 2021.
There were no Final Investment Decision in offshore wind in 2022.
In the first 11 months of 2022 Final Investment Decisions only represented 12 GW.
In the current market and geopolitical environment, the last thing investors need is a rushed Electricity Market Design reform. They need incremental improvements on existing rules, removal of long-standing bottlenecks, and regulatory stability. 7 EU Governments (Germany, Denmark, Finland, the Netherlands, Luxembourg, Latvia, Estonia) have called out on the European Commission not to rock the boat, but to focus on targeted reforms that put Europe on track to renewables-based electrification.
The new Electricity Market Design will deliver only if:
Revenue caps stay out of the new EU power market rules. The caps undermine investor confidence and stop renewables investments in their tracks.
All routes-to-market are allowed, and investor decision-making is respected. The market design should leverage the potential of Contracts for Difference (CfDs) and Power Purchase Agreements (PPAs) and leave space for investors to access some market revenue so they can meet their PPA obligations.
Investment certainty is cemented in law. The new rules must avoid forcing CfDs retrospectively onto existing assets, or onto new assets.
Grid connection rules for renewables are simplified and Europe prioritises electricity grid build-out.
Rules on offshore hybrid power plants are clarified (cross-border grid connections, congestion revenue allocation and management) so investments in offshore hybrids can go ahead.
Capacity Remuneration Mechanisms meet an emission performance standard starting from the European Investment Bank lending policy standard and decreasing over time.