27 March 2023
Energy sector to EU Parliament: SF6 phase-out is welcome but musn't jeopardise the energy transition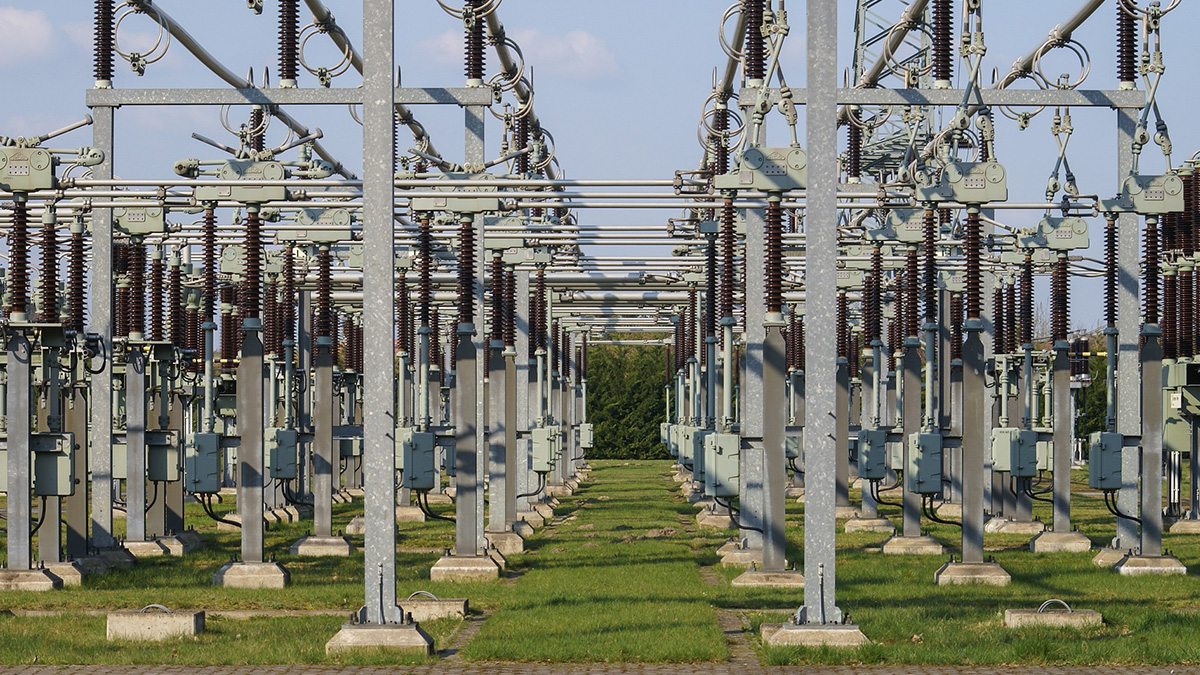 On Wednesday the European Parliament will discuss the phase-out of fluorinated gases, so-called "F-gases". These F-gases all contain fluorine and are potent greenhouse gases. Among the so-called "F-gases" is sulfur hexafluoride (short: SF6), a gas commonly used in electrical switchgear due to its chemical properties as an insulator. Switchgear ensures the safety and reliability of the European electricity grid. They play a similar role to the fuses used for the electrical installation of a house but at a much greater and more critical scale. In a joint letter, the European energy sector welcomes the phase-out of SF6, but also warns that an inadequate phase-out will jeopardise Europe's energy transition. 
In April 2022, the European Commission proposed a reform of the EU regulation on fluorinated gases. The European Parliament and the EU-27 are now developing their respective positions on the European Commission's proposal in view of negotiating a final deal. The European Parliament is voting its negotiating mandate this Wednesday.
The European energy industry fully supports the EU's ambition to phase-out of so-called "F-gases", including sulfur hexafluoride or SF6. But the phase out of SF6 must be done in a gradual and realistic manner. The EU must ensure that the European supply chain can scale up the production of SF6-free solutions and that network operators can continue the safe operation of existing grid infrastructure until the end of its lifetime.
In a joint letter a large coalition of more than 60 organisations*, leading the EU's decarbonisation strategy and representing the entire energy sector value chain, urges policymakers to vote on a fit-for-purpose F-gas regulation that would safeguard Europe's needs for a rapid and continuous expansion of its electricity networks to deliver the EU  climate and energy security targets.
The organisations call on the European Parliament to vote for a negotiating mandate on the EU F-gas regulation that:
…ensures the availability of different SF6 -free high voltage solutions.
By 2030 the EU wants to install and connect 750 GW of wind and solar capacity. To deliver on these ambitions system operators require stable, secure, and competitive supply of SF6-free electrical equipment. That's a prerequisite to ensure Europe's electricity networks can meet the growing demand for renewable electricity on time and in a cost-effective manner – and reliably provide electricity for private and industrial consumers. Several SF6-free high-voltage technologies are available already. The European Union must maintain a technology-neutral approach, allowing all alternatives to SF6 to be used. Only this will ensure there are no delays to the energy transition.
…keeps Europe's power grids working.
Equipment that is already installed today should remain repairable and maintainable until the end of its designed lifespan which can be up to 50 years. This requires that SF6-containing spare parts must exceptionally be allowed for these assets. Limiting the availability of spare parts will cause massive down times and lead to premature dismantling of well-functioning grid equipment. This would undermine Europe's climate and energy targets, generate significant volumes of waste material, and lead to high additional costs for network operators.
Note:
*The coalition signatories include Europe's biggest utilities (EDF, ENEL, Vattenfall, etc.), DSOs, TSOs, and manufacturers (ABB, GE Vernova, Hitachi Energy, Arteche, etc.)  and European and national trade associations (E.DSO, Eurelectric, WindEurope, etc.).